How To Create Custom Report Overlays At RoomAlert.com
For organizations at the Professional level of RoomAlert.com or higher.
If your organization's Room Alert Account has been upgraded to the Professional level or higher, you may create custom overlays to display in your reports. Report overlays allow you to easily check if the readings from all graphed sensors are within a desired range.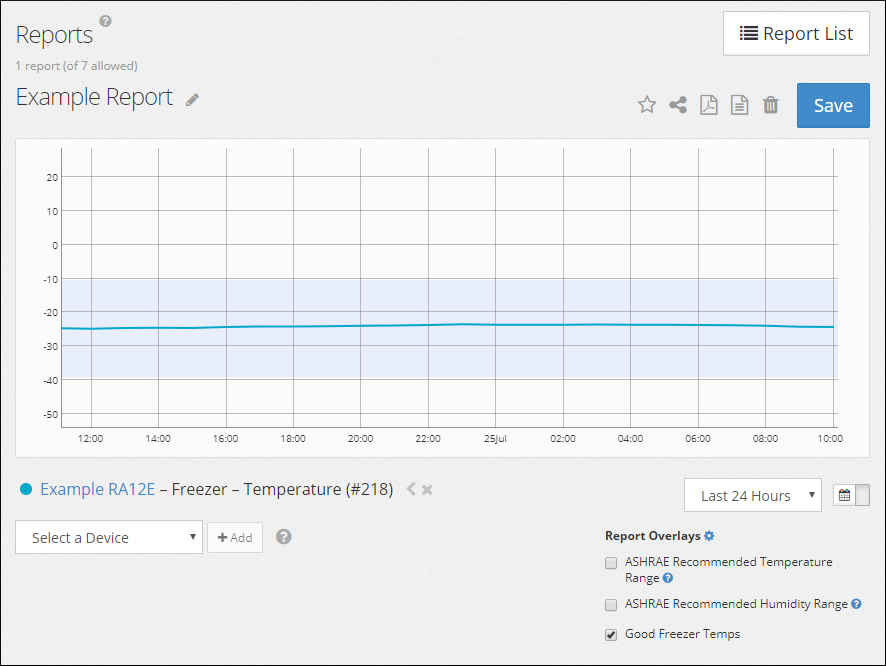 Follow these steps to create a custom report overlay:
1. Log in to your account at RoomAlert.com.
2. Select Reporting in the navigation bar to the left.
3. In the Reporting page, select the Report Overlay List tab.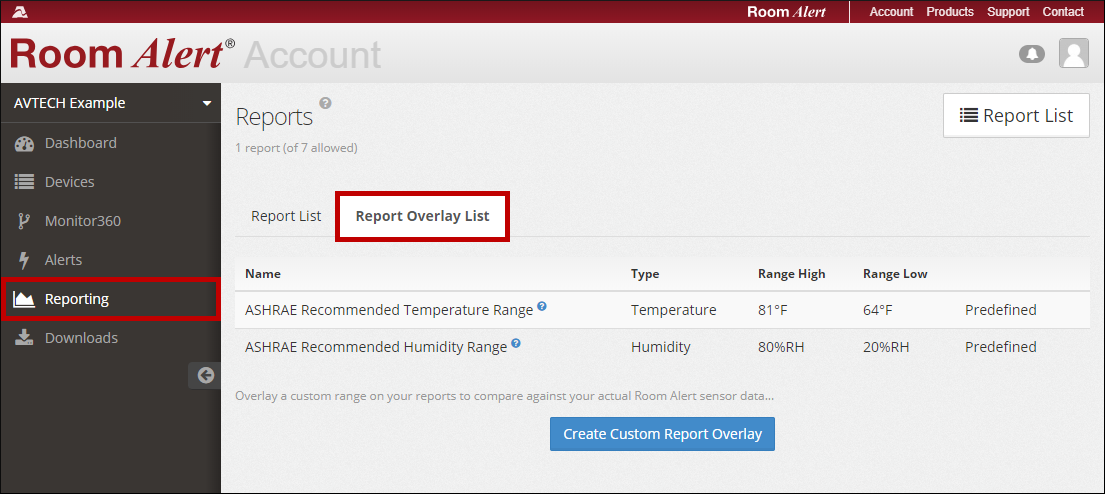 4. You'll see two predefined report overlays at the top of the list:
– "ASHRAE Recommended Temperature Range"
– "ASHRAE Recommended Humidity Range"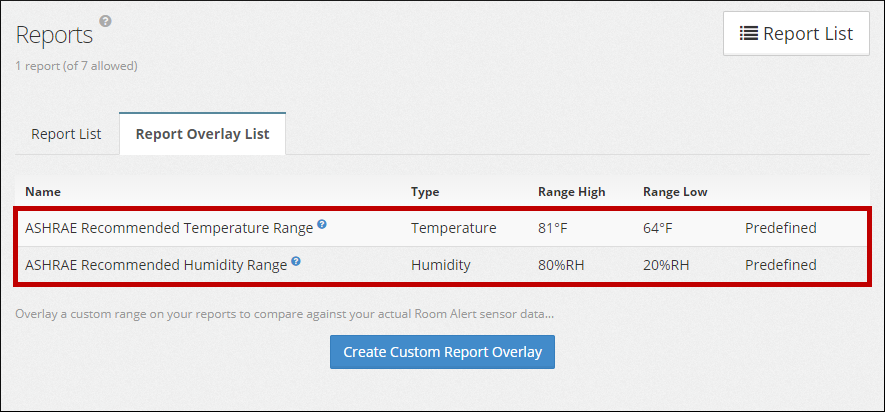 For information about ASHRAE recommendations, please see An Updated Look at Recommended Data Center Temperature and Humidity.
5. To define a new report overlay, select Create Custom Report Overlay.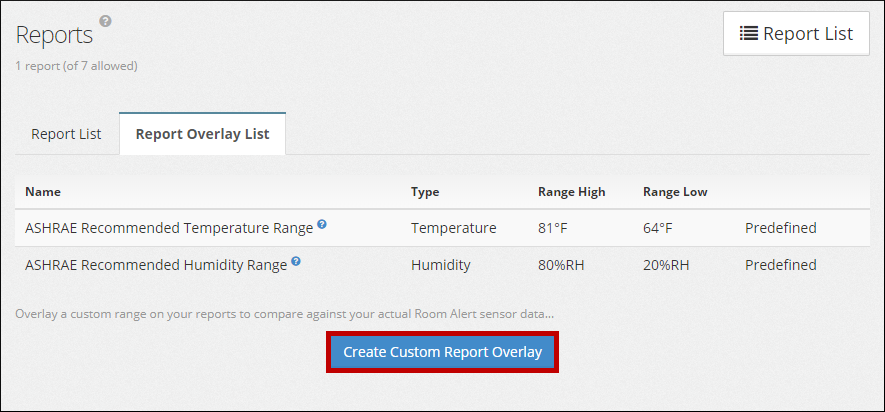 6. The New Report Overlay dialog box will open.
– In Name, enter a name for your report overlay. We're calling ours "Good Freezer Temps."
– In Type, select either Temperature, Humidity or Custom.
– Then enter the high and low values for your range. We've set our range from -40F to -10F.
7. When you're done, select Save.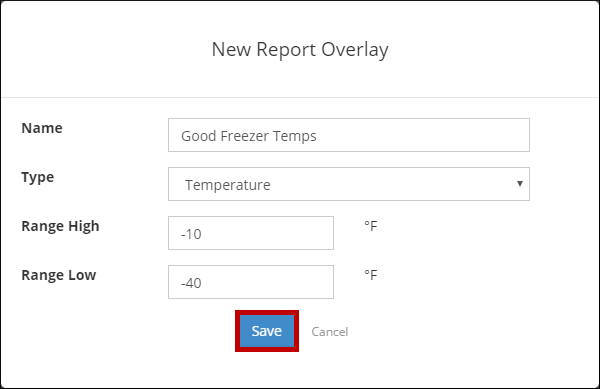 8. Your new report overlay will appear in the list, as shown below.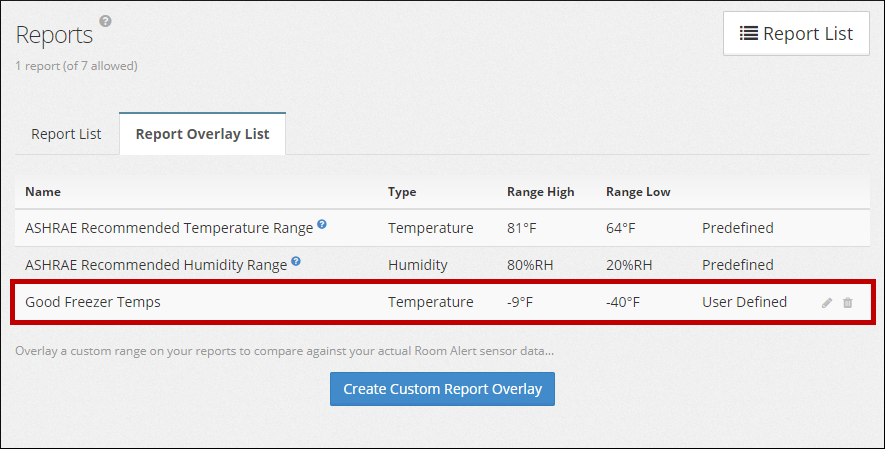 9. You can edit the range or delete the overlay by selecting the edit and delete icons.

10. Now, when you open a Report, you'll see your new custom overlay listed in the lower right corner.
To learn how to create a report, please see How To Create A Report In Your RoomAlert.com Account (VIDEO).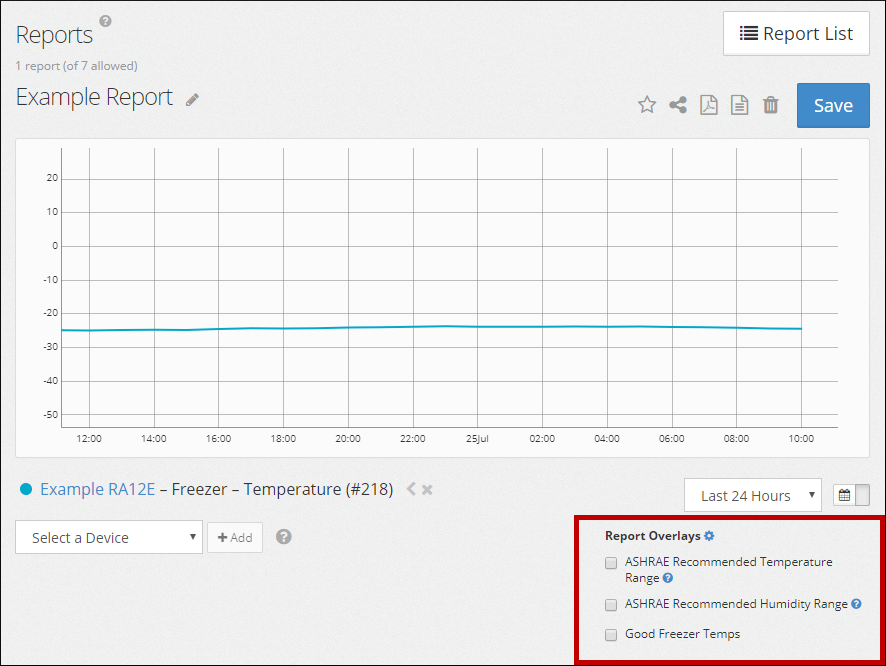 11. Enable the overlay to display your range on the graph.