How To Assign A Static IP Address To Your Windows Computer
You may need to connect your Room Alert Monitor directly to your Windows computer for troubleshooting purposes if you are experiencing one of the following issues:
Your network is not DCHP-enabled, and you need to discover and then set a static IP on your Room Alert Monitor.
You are having difficulty discovering your Room Alert Monitor and other advanced methods have not worked.
You are having issues loading the Room Alert Monitor's Status or Settings pages that other troubleshooting methods have not resolved.
Before you connect your Room Alert directly to your computer, you'll need to give the computer a static IP address. To do so, please follow these steps:
1. Open the Network and Sharing Center on your computer. In Windows 10, you may open it by navigating to Start → Windows System→ Control Panel→ Network and Internet→ Network and Sharing Center. In earlier versions of Windows, the navigation will differ slightly.
2. Select Change adapter settings from the links to the left of the Network and Sharing Center screen.

3. Right-click on your regular Ethernet connection and select Properties.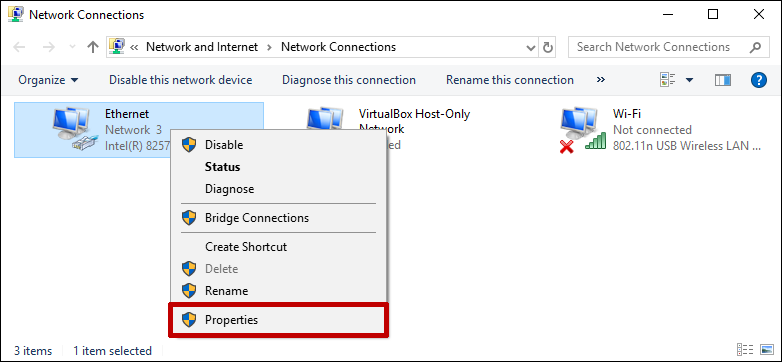 4. Highlight Internet Protocol Version 4 (TCP/IPv4) by clicking on it once and then select Properties.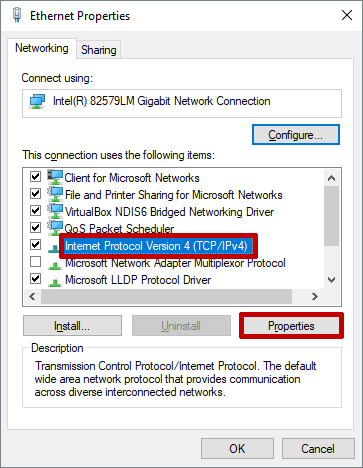 5. In the Internet Protocol Version 4 (TCP/IPv4) Properties dialog box, select Use the following IP address.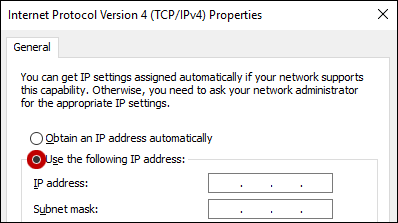 6. Enter an IP Address and Subnet mask for your computer. What you enter depends on how your Room Alert Monitor is configured. Please select one of the choices below for further instructions.