How To Enable TFTP In Windows (Versions Vista And Above)
In certain cases, Technical Support may direct you to upload files to your AVTECH device using TFTP (trivial file transfer protocol). The TFTP client is disabled by default in Windows versions Vista and above; you must enable it before you can successfully use TFTP commands.
To enable TFTP on your Windows system, follow these steps:
1. In Windows, navigate to Start–> Control Panel–> Programs and Features.
2. In the Programs and Features screen, select Turn Windows features on or off in the navigation bar to the left.

3. The Windows Features screen will appear; it may take a moment or two to populate with a list of features.
4. Once the list is populated, scroll to TFTP Client.
– Fill in the check box.
– Select OK.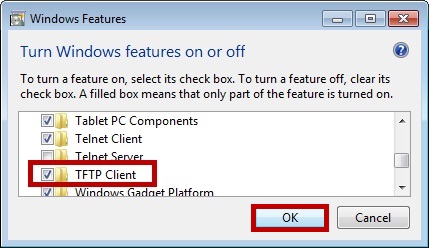 5. Then a progress bar pop up will appear.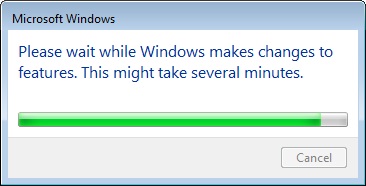 6. Once the progress bar fills and the pop up disappears, the TFTP client is enabled.