AVTECH Named A 2021 Best Place To Work In Rhode Island By Providence Business News
Warren, Rhode Island manufacturer of popular Room Alert environment monitors recognized for their company culture, strong commitment to customers, employee benefits and more
May 4, 2021 Warren, RI – AVTECH Software (AVTECH) is honored to announce that it has been named a "2021 Best Place To Work In Rhode Island" by the Providence Business News.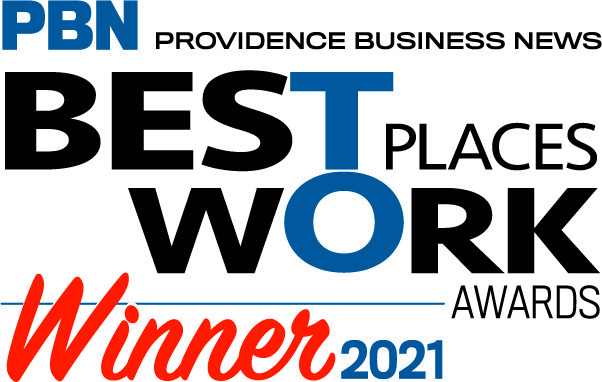 AVTECH has been in business since 1988 and manufactures Room Alert, the world's most popular environment monitor for business continuity plans. Room Alert is made in the USA and proactively monitors environment conditions such as temperature, humidity, flood, power, smoke, and more. Room Alert is currently used in 187 of 196 countries by organizations ranging from thousands of small businesses to one of the world's largest retailers, over 80% of the Fortune 1000, the United Nations, every branch of the US military, and many state and local governments.
Company culture, employee benefits, and commitment to customers were some of the factors mentioned by AVTECH employees that helped the company win a top designation in the program. AVTECH is located in the historic Cutler Mill in Warren, providing each employee with their own dedicated office space in an open, spacious environment. Leadership involvement with day-to-day processes and engagement with team members was also listed as a primary factor in employee happiness at AVTECH. Many employees noted that management support for employee wellness, even before the COVID pandemic hit, is a large factor in their enjoyment with the company. Every AVTECH employee is provided company-paid health insurance, including vision and dental, for both themselves and their family members.
"Words cannot properly express how happy I am on behalf of AVTECH's leadership to be recognized as a 2021 Best Place To Work," said Richard Grundy, President of AVTECH. "Our team is our best and most important asset. We strive to provide all our employees with an environment that helps show they are a valued member of our team and provide them with the tools they need to be as productive as possible. The benefits packages we provide are a crucial part of making sure everyone at AVTECH, and their families, are taken care of, whether it's a health concern or providing matching 401k benefits to provide for their futures. On behalf of our leadership team including Michael Sigourney and Anne Sigourney, we are proud to accept this award for AVTECH from the Providence Business News."
In addition to Room Alert environment monitors, AVTECH also offers a wide range of digital, switch and analog sensors designed to help users monitor as many environment conditions as possible to help protect their facilities. Room Alert is a crucial part of any organization's business continuity plan, as it allows users to fully monitor environment conditions in their data centers, server rooms, and facilities that can cause unexpected downtime.
About AVTECH
AVTECH Software (AVTECH), a private corporation founded in 1988, is a computer hardware and software developer and manufacturer based in Warren, RI with an international sales office in Dubai, UAE as well as an international distribution facility in Shannon, Ireland. AVTECH's Room Alert products are made in the USA and proactively monitor critical facilities and assets for conditions such as temperature, humidity, power, flood / water leakage, smoke / fire, air flow, room entry, motion, cameras and more. Room Alert is in use in over 185 countries and can be found in over 80% of the Fortune 1000, most state and federal agencies, and all branches of the US military. Room Alert is "Environment Monitoring Made Easy… Don't Wait Until It's Too Late!"
Media Contact:
Russell Benoit
Press@AVTECH.com
AVTECH Software
16 Cutler Street, Cutler Mill
Warren, RI 02885
Ph: 401.628.1600
###