AVTECH Wins Fastest Growing & Innovative Companies Award from Providence Business News
Rhode Island manufacturer of environment monitors recognized as a 2017 Innovation in Manufacturing winner in the Providence Business News Fastest Growing and Innovative Companies Awards Program

August 22, 2017 Warren, RI – AVTECH Software (AVTECH) is excited to announce that it has been awarded a 2017 Innovation Award designation from the Providence Business News, based on the recent release of their patent-pending Active Power Sensor.
This is the fifth year that the Providence Business News has run its Fastest Growing & Innovative Companies award program for Rhode Island and Southeastern Massachusetts businesses. This year marks the first win for AVTECH in the Innovative category, and the second overall award presented to AVTECH by the Providence Business News in 2017.
AVTECH has been in business since 1988 and manufactures Room Alert, the world's most popular data center, IT and facilities environment monitors. Room Alert is made in the USA and proactively monitors environment conditions such as temperature, humidity, flood, power, smoke, and more. Room Alert is currently used in 184 of 196 countries by organizations ranging from thousands of SMBs through Amazon, Boeing, Sprint, Microsoft, over 80% of the Fortune 1000, the United Nations, Pentagon, all branches of the US government and military, all 50 states, and many local government and educational facilities.
AVTECH's Room Alert helps organizations monitor the environment threats that can cause data loss and downtime. Many business continuity plans include network and data monitoring that do not monitor environment factors that cause 30% of outages suffered by businesses. With models starting at just $145, there is a Room Alert solution for organizations and applications of every size or type.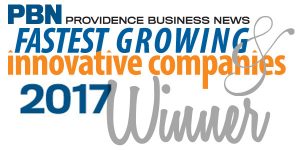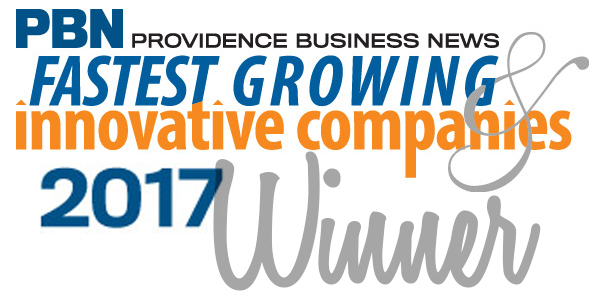 "Being selected for the 2017 Innovation Award in Manufacturing is an incredible honor for us," said Richard Grundy, President of AVTECH. "We recently released our latest product, the Active Power Sensor, which was fully developed and designed here in Rhode Island. The patent-pending Active Power Sensor completely transforms how organizations can monitor the power status of nearly any AC-powered electrical device, in addition to providing temperature status. It's small size and low price-point make it unmatched in the environment monitoring industry."
In addition to Room Alert environment monitors, AVTECH also provides Device ManageR software and the GoToMyDevices cloud-based portal for Room Alert monitoring, management, and reporting. Both software packages are developed, supported, and updated at AVTECH's corporate headquarters at Cutler Mill in Warren, Rhode Island.
AVTECH offers a wide range of digital, switch and analog sensors designed to help users monitor as many environment conditions as possible to help protect their facilities. Room Alert users can protect their facilities by easily adding sensors to monitor environment factors such as temperature, humidity, flood, power, and smoke while also monitoring factors such as fuel/water tank levels, motion, air flow, and panic buttons as well.
All the winners of the Providence Business News Fastest Growing & Innovative Companies Awards will be celebrated at a ceremony on September 19, 2017 at the Crowne Plaza in Warwick, Rhode Island. "Being recognized for the second time this year by the Providence Business News is truly an honor," said Michael Sigourney, CEO and founder of AVTECH. "We firmly believe in helping grow the tech economy in Rhode Island by working with local colleges and universities along with other IT and tech organizations. AVTECH will continue to be a worldwide leader in data center and environment monitoring, and we hope to bring continued accolades to our home state."
About AVTECH
AVTECH Software, Inc. (AVTECH), a private corporation founded in 1988, is a computer hardware and software developer and manufacturer based in Warren, RI. AVTECH's Room Alert monitors, sensors, and related products are made in the USA and proactively monitor critical facilities and assets for conditions such as temperature, humidity, power, flood / water leakage, smoke / fire, air flow, room entry, motion, cameras and more. Room Alert is in use in over 180 countries by over 80% of the Fortune 1000, and within all branches of the US government and military. Room Alert is "Environment Monitoring Made Easy… Don't Wait Until It's Too Late!"
Media Contact:
Russell Benoit
Press@AVTECH.com
AVTECH Software
16 Cutler Street, Cutler Mill
Warren, RI 02885
Ph: 401.628.1600
###