AVTECH's Reseller Program
Would You Like To Purchase From An AVTECH Reseller?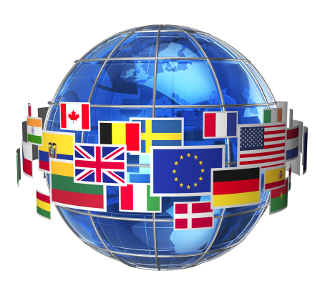 At AVTECH, we understand that convenience and personalized service are essential when it comes to purchasing and implementing our Room Alert solutions. While you can always purchase directly from AVTECH or through several popular online marketplaces, we also have a network of authorized resellers located around the world who can help with your specific needs and preferences.
Our authorized AVTECH partners are your local experts, well-versed in the intricacies of your geographic region. They possess an in-depth understanding of local concerns, regulations, and environmental factors that may impact your monitoring requirements. When you choose to work with our local resellers, you're tapping into a wealth of knowledge that ensures your Room Alert solution is tailored to meet your unique needs.
Here are some key advantages of purchasing from our Authorized AVTECH Resellers:
1. Local Expertise: Our resellers are intimately familiar with the challenges that businesses and organizations face in your region. They can provide insights and recommendations based on their understanding of local conditions, ensuring that you get the most effective solution for your specific situation.
2. Immediate Availability: Need a solution right away? Many of our resellers maintain stock of Room Alert products for immediate delivery. This means you can swiftly address your monitoring needs without any delays.
3. Personalized Support: Beyond just product sales, our resellers offer exceptional customer support. Whether you need assistance with product selection, installation guidance, or troubleshooting, our local partners are there to provide the personalized support you deserve. If you have special requirements for purchasing, such as GSA or other government regulations, we can put you in touch with a Reseller qualified to meet your specific needs.
4. Room Alert Installations: Our resellers don't just sell products – they are also skilled in Room Alert installations. They can help you set up your monitoring system correctly, ensuring that you're up and running smoothly from the get-go.
To find an authorized reseller near you, please contact us at Resellers@AVTECH.com.
Thank you for considering AVTECH for your environment monitoring needs. We're here to ensure that you have the best experience and the most effective solution to protect your people, property and productivity to provide peace of mind, no matter where you are in the world.