How To Edit Delivery Preferences For RoomAlert.com Weekly Status Reports
RoomAlert.com sends you a weekly status report for every account that you're assigned to. This report includes:
– a list of alerts that were triggered in the last week
– a list of all configured alerts
– a list of all registered devices
– basic account information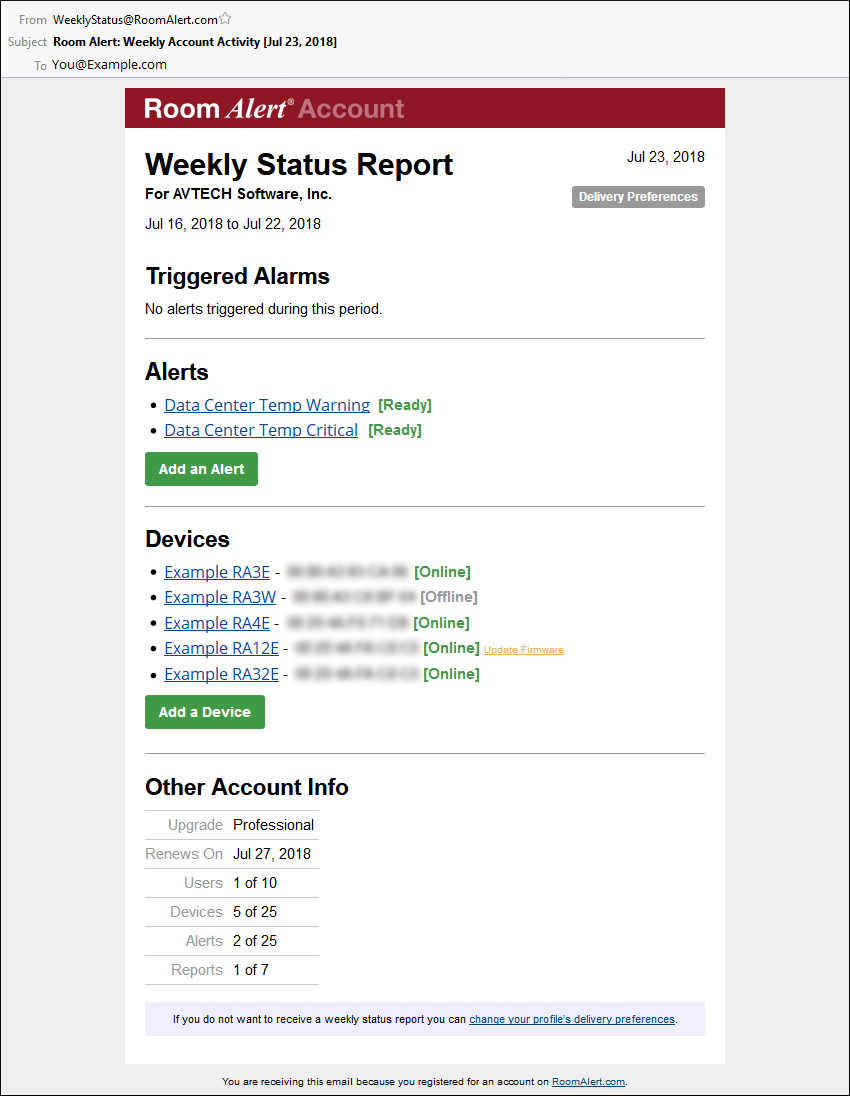 Follow these steps to edit your delivery preferences:
1. Log in to your account at RoomAlert.com.
2. Select the user icon at the top right of the page.
3. Then select Accounts.

4. Here, you'll find a list of all the accounts you're currently assigned to, as well as a list of any accounts you're pending access for.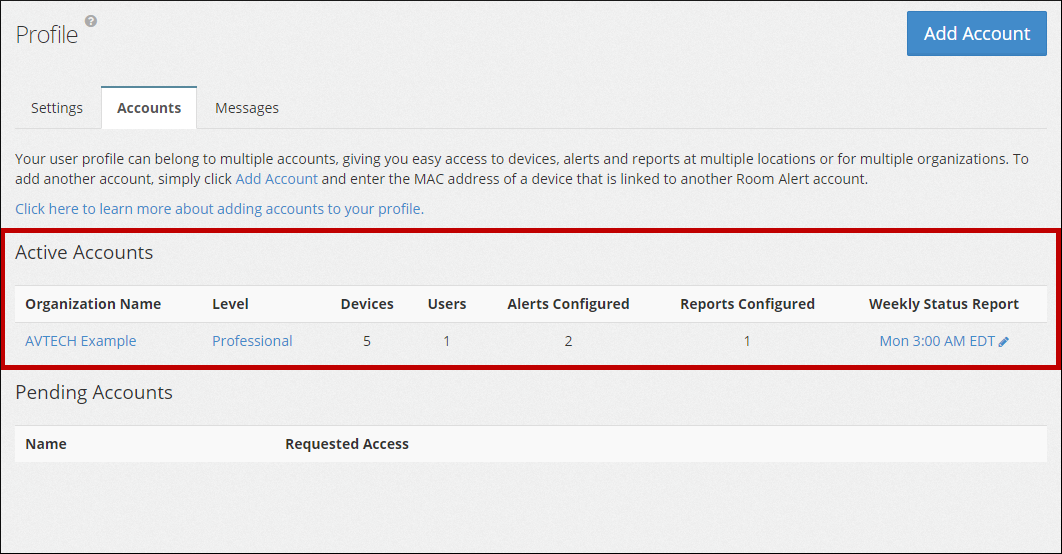 5. To make changes to a report, select the edit icon under Weekly Status Report.

6. In the Weekly Status Report window, you may:
– Select the On or Off buttons to enable or disable the weekly report.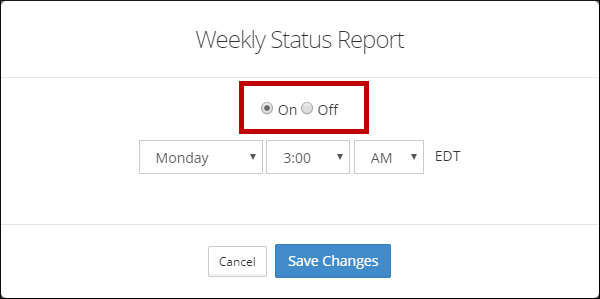 – Edit the day and time of the report delivery.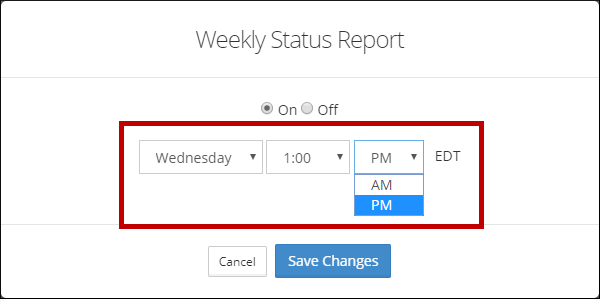 The time listed here corresponds to your account timezone. If you need to edit your account timezone, please see How To Set Your Timezone In Your RoomAlert.com Account.
7. When you're done, select Save Changes.