Three Ways Environment Monitoring Protects Your Facility When Short Staffed
Summer is the perfect time for vacations. The weather is nice, the kids are out of school, and vacation package savings abound. Many organizations will find themselves slightly short-staffed for roughly three months as their employees take some well-deserved time off, or they shut down entirely for a few weeks for a "summer break".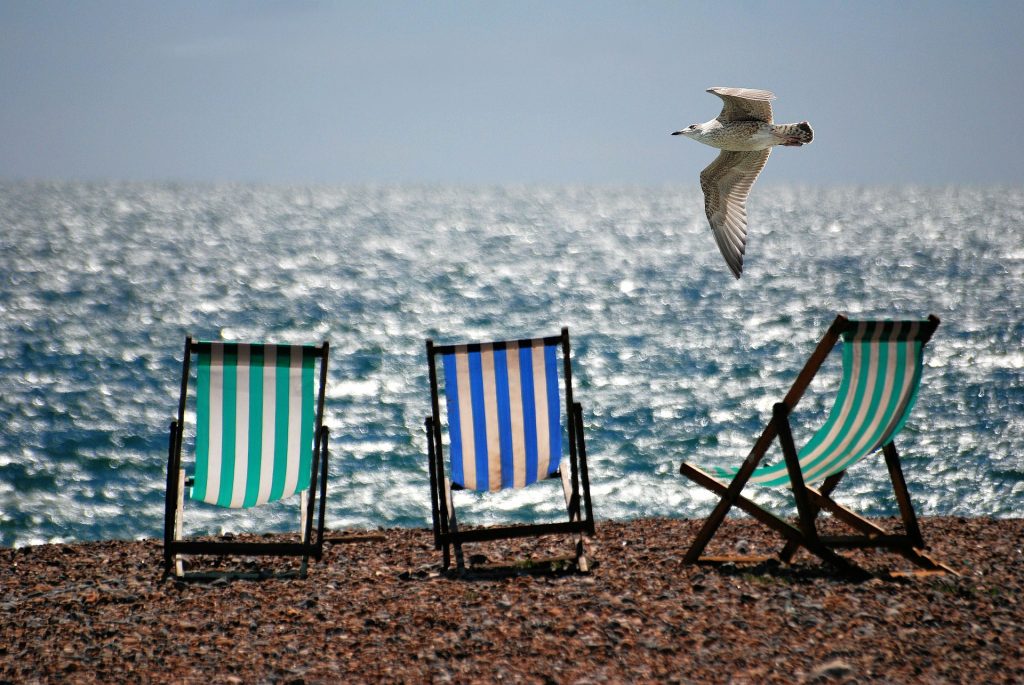 When key staff members are away, it's important to have a comprehensive view on all the factors and potential issues that could cause downtime and disrupt normal operations. Your business continuity plan should address chain of command in the event of an issue, however it's important to also ensure the processes in place to monitor and protect your company are shared and easily accessible.
Environment monitoring is one of the primary business continuity processes than can help easily prevent prolonged downtime, data loss or damage while keeping employees productive and healthy. Higher temperatures and heat index during summer months and heat waves will have a much faster impact on productivity than temperature changes in cooler months, so it's important to be on top of potential problems.
When your organization is short staffed thanks to vacations and time off, here are three ways that proactive environment monitoring will help keep you protected.
Alerts keep your whole staff notified
Key employees tend to have a lot of responsibilities at the office, and often take well-deserved vacation time to relax and come back to work refreshed. When those key employees are away, notifications and alerts they may have received and responded to need to be re-assigned and addressed. Among those notifications are alerts when high temperatures, water leaks, humidity, power loss and more are detected in your facility and sensitive areas.
Many, if not all, environment monitoring platforms allow you to modify the alert recipients within the system. Even better are alerts that are sent to an entire group, not just one or two people. This ensures that the right team members are notified in the event of a problem so it can be addressed as soon as possible.
When your key employees take time off to enjoy their vacation, make sure that any environment alerts they would receive via SMS or email are sent to additional team members to ensure nothing is missed. While emergencies cannot be avoided, making sure you have proper alert coverage is easy and only takes a few minutes to set up and verify.
Reports spot problems before they happen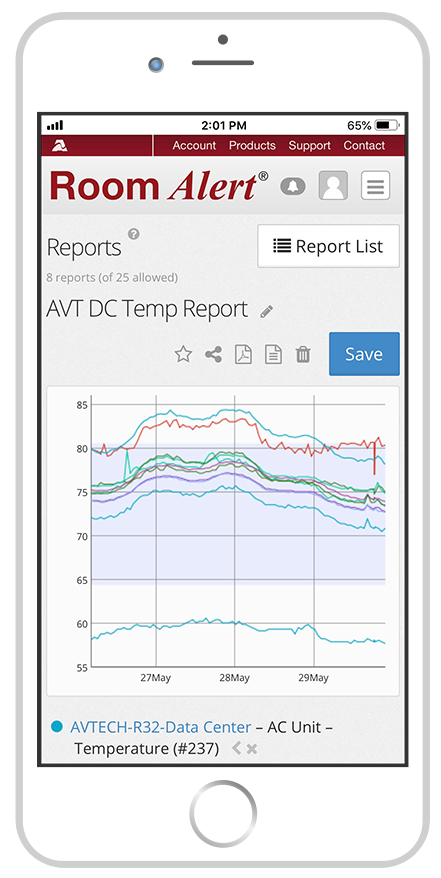 Setting up reports to show environment trends can make a larger impact on your business continuity than you realize.
While sudden emergencies do happen, there are several environment factors that gradually change over time, indicating a potential problem. When your staff has access to public reports you set up in your environment monitoring platform, those changing factors can easily be spotted before they become a problem.
For instance, growing temperatures in your server room or data center may indicate a problem with your HVAC. It may be something as simple as needing new filters or preventive maintenance… or something much worse. The installation of new equipment may gradually heat up your server room, and an improperly maintained or underpowered HVAC may not be able to keep up.
Another concern is high humidity. Too much moisture in the air can lead to condensation which will short out sensitive electronic components found in server, routers, switches and more. A report showing humidity trending up could indicate HVAC problems, or a potential slow water leak somewhere within your facility that's causing excess moisture in the air.
Regularly reviewing reports in your environment monitoring system will allow your key personnel to identify problem areas and perform proactive maintenance so when they take a well-deserved vacation they'll have peace of mind in knowing their facility is operating well within acceptable temperature and humidity ranges.
Remotely monitor undermanned and unstaffed locations
There's nothing more frightening for an IT manager to come into the office on Monday morning and be met with a blast of hot air and the sound of squealing server fans when opening the data center door. When that happens, immediate action can be taken to mitigate the issue – turn on fans, bring in a portable A/C and more.
When your organization maintains remote locations that are unstaffed, environment concerns are amplified due to not having local eyes on the situation as well as the time required to travel to the site. In instances like these, problems may not be noticed until it's too late and services are down and unavailable to staff and customers. If your key employees are unavailable due to vacations and travel the problems become exacerbated.
Potentially damaging issues can happen in locations that are understaffed as well, either due to vacation schedules or economic constraints. Fewer hands on deck means more opportunities for failure and costly downtime.
Environment monitoring can often be accessed from any internet-accessible device, making it easy to see the conditions of your remote facilities any time from anywhere. Pulling up reports or alerts from your phone or tablet allows you to identify any potential problem areas and address them before staff leaves on vacation, or while you have staff in the area who can stop onsite. Identify and address potential problem areas with proactive environment monitoring, rather than becoming aware of an issue after your phones are flooded with calls from staff and customers alike wondering why nothing is working and your key technicians aren't available due to vacation.
Every organization, regardless of size, should have a documented business continuity plan to help avoid disasters and recover quickly when they unfortunately do occur. When environment monitoring is part of that plan, your staff and stakeholders will know that you've put measures into place to help keep the organization up and running when you're not at full staff. Summer heat means you have a smaller window of time before temperatures rise to critical levels, so be sure to install proactive environment monitoring now to allow your employees to enjoy the summer sun and fun knowing that your facility is protected.