Knowledge Base / Frequently Asked Questions / RoomAlert.com / Room Alert Link
An Overview Of Room Alert Link
If your organization's Room Alert Account is at the Professional upgrade level or higher, you may take advantage of Room Alert Link.
What is Link?
Link is local software that you can install on your computer. It runs in the background as a Windows service. Link sits between RoomAlert.com and your Room Alert Monitors, communicating in both directions.
Why use it?
Room Alert Link makes it easy to discover your devices locally… plus it allows RoomAlert.com to more quickly recognize when devices have stopped communicating. With Link, you can manually refresh the sensor data in RoomAlert.com at any time. Link also allows you to perform a firmware update with one button — from anywhere!
---
Default communication with RoomAlert.com
By default, your Room Alert Monitors communicate with RoomAlert.com in one direction: the devices push their sensor data up to the account, as shown below. RoomAlert.com waits to receive this data from the device.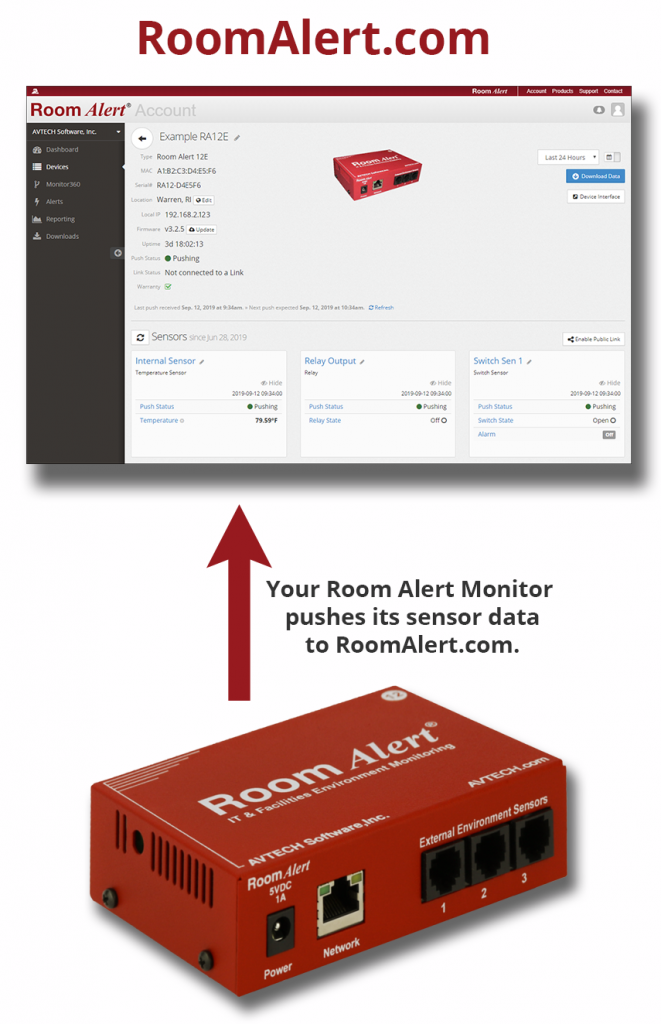 To further compare features, please see the tabs below.