How To Install Room Alert Link
You may install Room Alert Link by following these steps:
1. Log in to your account at RoomAlert.com.

In order to download and configure Room Alert Link, you must log in as an admin-level or operator-level user. For more information, please see the "Types of user roles" section of our FAQ, How To Manage User Access To Your RoomAlert.com Account.
2. In the navigation bar to the left, select Devices.
3. Go to the Room Alert Links tab.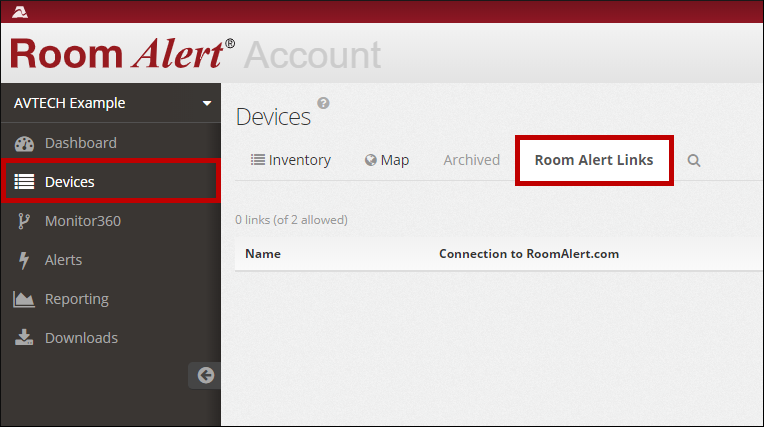 4. Select Add Link in the upper right corner.

5. Give your Link a name, and then select Next.

6. Select the Link installer to download.

7. The Link installer will then download.

8. After it downloads, double-click the .exe file to run the installer.
9. If you see a security warning, like the one pictured below, select Run.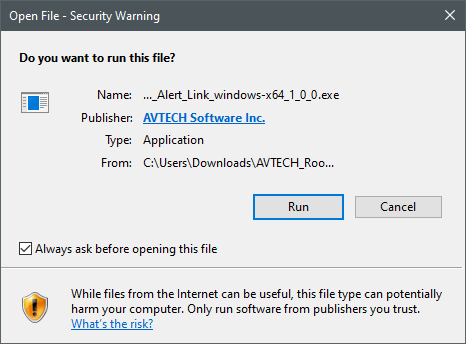 10. You'll see this window while the Room Alert Link prepares the installation wizard. Please wait until this completes.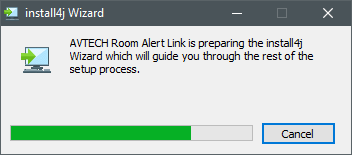 11. When the User Account Control dialog box appears, select Yes.
12. Then follow the prompts in the installation wizard.
13. When the wizard prompts you to enter your authorization key:
– First, copy it from RoomAlert.com.

– Then paste it into the installer.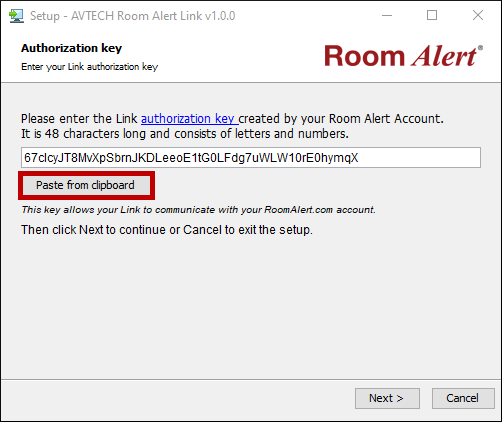 14. When the wizard completes, Link's local web interface will automatically open at localhost:8989