How Room Alert Can Benefit College Campuses
Public four-year colleges in the United States spend an average of $14,000 per year per student investing in resources for faculty, staff, and students. Many schools utilize expensive equipment to improve the overall college experience, but what happens when a power outage leaves thousands of students without lights, electricity, and Internet service? Unexpected environmental disasters damage facilities and leave college campuses with billion-dollar problems.

Room Alert protects against many environmental issues such as temperature, humidity, power, flood / water leakage, smoke / fire, airflow, room entry, and motion. Room Alert monitors, sensors, and software are designed to observe the environment and prevent/ minimize damages before they occur. Room Alert also gives users the option to create reports, which can be used to graph valuable information in an easy, user-friendly way. You can also add notifications to your alerts so you will be informed when your environment changes. By receiving updates in real-time with Room Alert, users are able to make educated and proactive decisions, preventing costly downtime.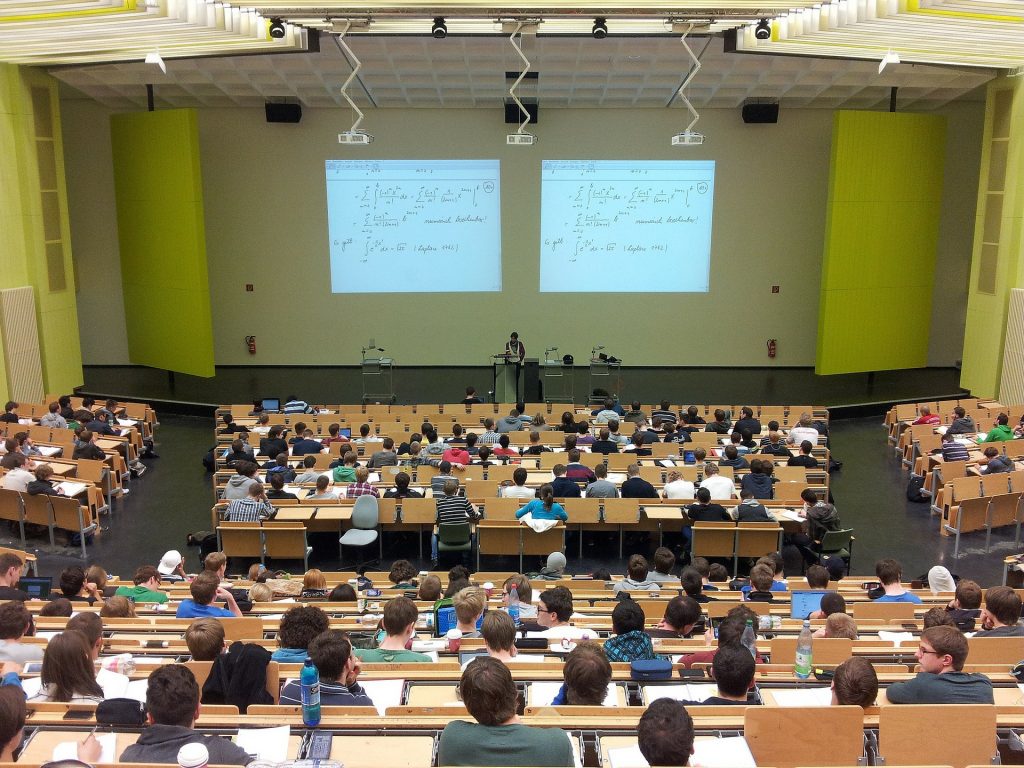 Room Alert can be used in Information Technology server rooms, closets, and data centers through monitoring the environment anywhere technology facilitates learning. In today's climate, everything and everyone is constantly connected to the internet. The foundation for a strong education relies heavily on global connectivity. Successful college campuses depend on reliable network infrastructure to support students in their academic endeavors.

Imagine you are taking a final exam when a broken pipe causes significant water damage to your university's data center. Imagine how frustrated you would be because all of your exams are online. This is just one example of how environmental damage hinders students' abilities to learn and grow. Facilitating learning becomes impossible without dependable access to extensive online resources so it is extremely important for colleges to monitor the conditions in their data centers and libraries. Equipped with Room Alert, issues such as water leaks can be detected and dealt with before extensive damage occurs. 

Did you know that Room Alert can also be used in libraries to protect books and other artifacts from humidity, mold, high temperatures, smoke/ fire? Even water damage can result in thousands of ruined books and artifacts, which can cost millions of dollars to fix.

1,500 books were damaged beyond repair after a pipe burst in Schlow Library in 2015. If Schlow had been protected with Room Alert, the staff could have been notified of the burst pipe right when it happened and before the damage reached an irreversible state.

The Library of Congress even trusts Room Alert to protect their books, collections, and other valuable items. With Room Alert, you stay updated and informed on environmental conditions before disasters unfold.

Room Alert can also benefit other aspects of college campuses outside of academics, such as power plants, kitchens, freezers, and dining areas. Room Alert monitors these spaces for power outages or other concerns such as mold that can compromise the safety and health of staff, faculty, and students.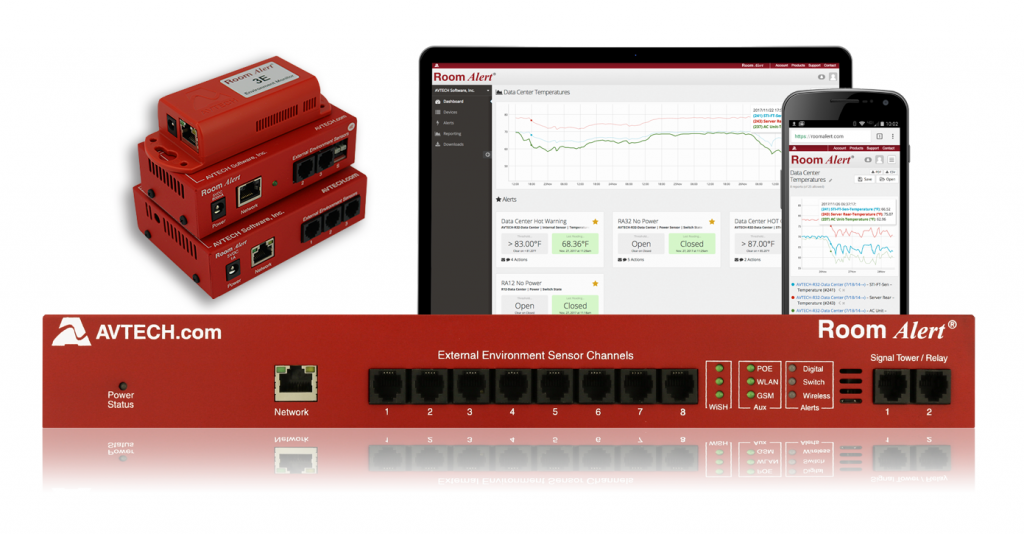 You can customize your Room Alert settings to receive immediate alerts either via text message, email, or HTTP post when environmental changes occur where food is stored. Notified in real-time, you can make an informed decision to act quickly before food quality is seriously compromised. Food safety is important to consider not only for the well-being of students but also for the success of the college overall. Room Alert serves as a tool to avoid these concerns and through proactive prevention, you save time and money.

In classrooms, Room Alert helps academic laboratories keep samples, data, and other research projects safe. This is especially important for larger universities that invest time, money, and resources in their science labs. Instead of risking the loss of scientific research, you can instead use the helpful technology in Room Alert to protect the integrity of your facilities. Colleges save billions of dollars by investing and protecting their students and facilities with Room Alert. 

Plus, did you know you receive free monitoring and alerting of your environment anywhere at any time through your RoomAlert.com account? There are also several other ways your Room Alert can be monitored, such as through local software which includes built-in firmware for standalone use and full compatibility with third-party SNMP monitoring tools. These various methods are reliable tools that always keep you up to date on the conditions of your environment.

Room Alert is extremely beneficial all over campus, but especially in dorms where environmental monitoring can easily prevent water damage and mold issues. Not only that, Room Alert can also monitor temperature, humidity, and heat index, which are all factors that affect students' cognitive abilities. An increase of just 8 degrees from optimal ranges causes a 10% decrease in cognitive abilities. By monitoring with Room Alert, you can best provide an ideal environment for studying and learning.

Monitoring environmental factors benefit the well-being of students, faculty, and staff by keeping your college campus running as perfectly as possible. Invest in the future success of your college by staying in the loop with environment monitoring by Room Alert. Unexpected changes in your environment are inevitable, but environmental damages are avoidable with the technology of Room Alert.