Presenting The Room Alert iBoot IO
AVTECH is proud to announce the iBoot IO, the easiest and safest way to turn external electrical devices on and off from Room Alert. The iBoot IO is perfectly designed to pair with our Room Alert monitors as it allows users to easily, quickly and safely turn the power on or off based on alerts or specific environment conditions that are monitored from your Room Alert monitors. The iBoot IO is UL Listed, making it easy and safe to connect the iBoot IO to any Room Alert monitor with available Relay Outputs along with the device you want to toggle on or off without needing an electrician.
According to Gartner, The average cost of network downtime is around $5,600 per minute. That is around $300,000 per hour. For any business, $300,000/hr is a major loss. For many, it could spell the end of the business entirely. The iBoot IO combined with Room Alert will allow you to quickly and automatically address several potential problems in your environment and minimize downtime and damage.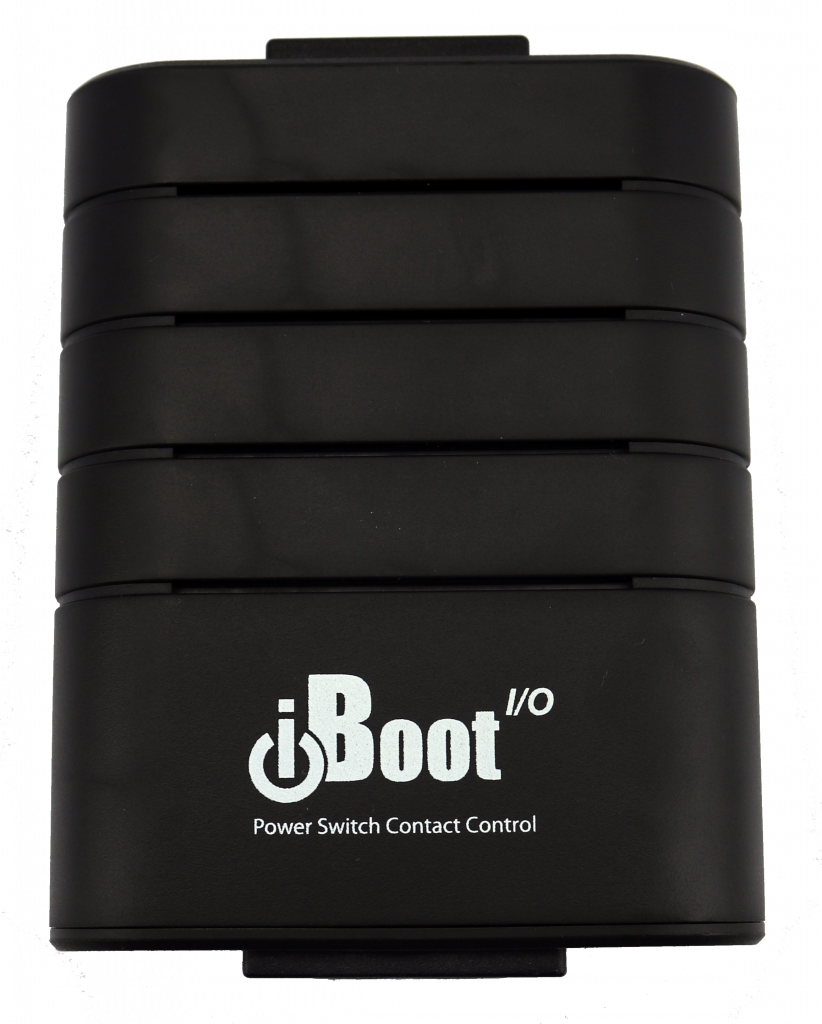 Using iBoot IO with Room Alert is extremely safe and easy. First, nearly any 110V or 220V device can be plugged into the iBoot IO. Then, when your Room Alert Monitor identifies changes in the environment, it can use its Relay Outputs to trigger the iBoot IO to toggle the external device On or Off based on whatever is appropriate to solve the issue at hand.
For example, iBoot IO will turn on a fan or supplemental AC unit if your Digital Temperature & Humidity Sensor detects high heat/humidity in your data center. If you're a property manager experiencing low heat, your Room Alert monitor can tell iBoot IO to turn on a heater to correct the issue. Additionally, the iBoot IO can turn on a sump pump if your Room Alert Flood Sensor or Flood Sensor (Spot) detects liquid in your medical facility. These are only a few of the many incidents that threaten your organization 24/7. With iBoot IO and Room Alert installed in your facilities, you can tackle these conditions and many more without needing to spend extra time, energy and resources, or risk going out of business.

30% of costly downtime is caused by environmental factors such as extreme temperature/humidity, power loss, water damage/flooding, poor airflow, smoke and much more. If you aren't proactively monitoring for conditions such as these with Room Alert and iBoot IO, your organization is at risk. Invest in your business continuity plan with proactive environment monitoring to ensure longevity for your business. Protect your facility…Don't wait until it's too late!
Contact us
If you have any questions or want additional information on Room Alert Account Services and how accounts can be customized specifically for your organization, please visit our YouTube Channel or visit our Contact page for a free consultation with one of our dedicated Senior Product Specialists today!