Advanced Security, Data Encryption and More With the New Room Alert 32S
AVTECH Software is thrilled to introduce the Room Alert 32S, our newest and most secure Room Alert device for Advanced Proactive Environment Monitoring, Alerting and Automatic Corrective Action. We took all the incredible features from our successful Room Alert 32E and expanded with a targeted focus on security and secure connections. The Room Alert 32S adds additional layers of security measures to ensure your facility's sensitive data is as secure as it could possibly be. The Room Alert 32S package provides real-time sensor status, data logging, graphing, advanced alerting, Fahrenheit/Celsius, high/low watermarks and so much more in our most advanced, most secure and highest capacity Room Alert yet.
How is this different from our Room Alert 32E?
Our Room Alert 32S offers:

HTTPS/SSL web interface
SSL/TLS email notifications
Multiple versions of SNMP
2048-bit encryption
SSL push for data to reach the Room Alert Account online portal
Secure and advanced alerting via email, email-to-SMS, SNMP, JSON, HTTP Post, webpage update and more
We engineered the Room Alert 32S to deliver even stronger and more secure features, based on the feedback we've received from our customers. Now with the Room Alert 32S, your organization is getting the most secure and stable proactive environment monitoring available. Our Room Alert users who look to follow DFARS, NIST SP 800-171 and ISO/IEC 27000 best practices will want to implement the Room Alert 32S to help follow those data security guidelines.
Our Room Alert 32S also features easy ethernet "Plug & Play" setup for immediate IT & Facilities environment monitoring. The Room Alert 32S also uses a built-in web server, Device ManageR software, RoomAlert.com Account or SNMP to monitor across your network. All of these features are included with your Room Alert 32S. To show our customers how much we stand by our advanced proactive environment monitoring, we are also including one free year of Professional Room Alert Account service with the purchase of a Room Alert 32S. We know our Room Alert Account services pair perfectly with the advances we've made over the years to bring us to developing the Room Alert 32S and we want our customers to experience the best environment monitoring on the market.

The Room Alert 32S can utilize over 32 external sensors to monitor all aspects of your organization and protect against all forms of costly downtime. This includes but is not limited to high temperature, high humidity, smoke, airflow, water leaks, power outages, heat index, motion and dew point. The Room Alert 32S offers built-in temperature, humidity, and power sensors, and an Uninterruptible Power Supply (UPS), which allows the device to communicate to your Room Alert Account and send alerts even if your facilities lose power. The Room Alert 32S offers the capacity for 8 digital sensors and 16 switch sensors as well as extra ports to connect 2 0-5V analog sensors, 2 low voltage relays and 2 Light Tower & Relay Adapters. Your order of a Room Alert 32S will come with our patented Digital Active Power w/Temperature Sensor and an additional external Digital Temperature Sensor to ensure your facility is protected against many of the primary causes of environment-related downtime. The Room Alert 32S comes standard with free firmware updates as well as lifetime support.
Our Room Alert 32S brings all the success and dependability of our Room Alert 32E to another level with added layers of security and protection for data centers, server rooms, medical facilities and many other facilities that can experience unexpected costly downtime. The Room Alert 32S has advanced security and protection of sensor data because we added a number of secure data transfer options that meet and exceed many organizational security guidelines, which allow you to install and use Room Alert with ease and confidence. We invested our time and resources into developing platforms that allow Room Alert users to access their monitors, reports, alerts and data through connections that are as secure as possible.
Buy now!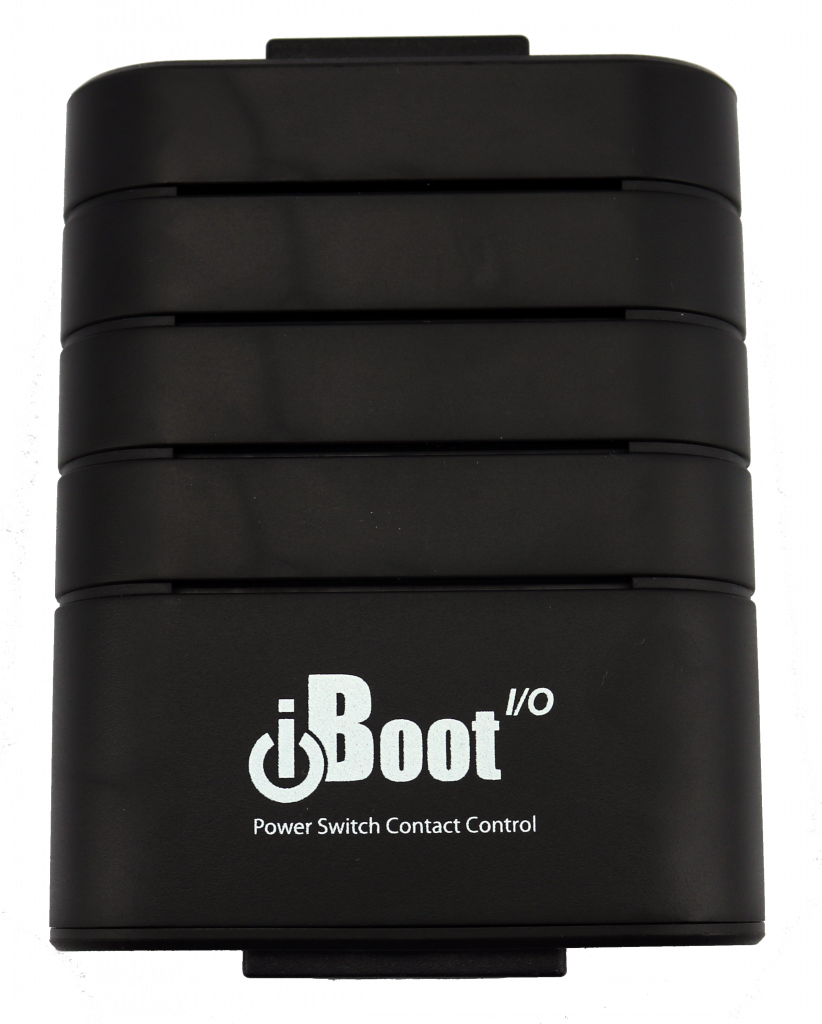 Right now is the best time to invest in Room Alert because we are offering a free iBoot IO (a $125 value) with the purchase of a Room Alert 32S. The iBoot IO helps to keep your facilities protected by allowing you to automatically switch on a fan, pump and much more when changes in your environment are detected by Room Alert. This helps to reduce your hands-on support time, and increase your overall uptime and productivity. This introductory bundle offer is only available for a limited time so buy now! Don't wait until it's too late.
Contact Us
If you have any questions or want additional information on how the new Room Alert 32S protects your data and facilities against costly downtime, please visit our YouTube Channel, be sure to read more of our articles here to learn many other reasons why you need Proactive Environment Monitoring with Room Alert, or contact us today through email at Sales@AVTECH.com, through our online Live Chat service, or via phone 401.628.1600.