Share Room Alert Account Data Through Public URLs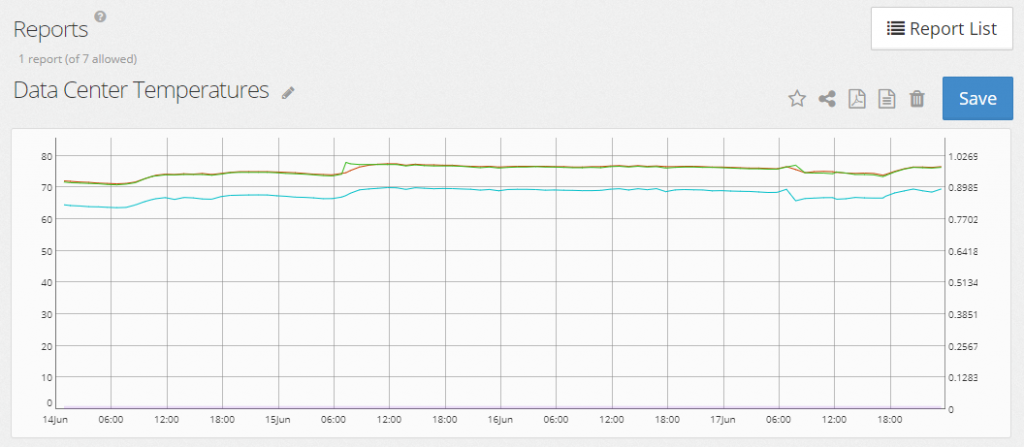 Our Room Alert Account online portal at RoomAlert.com includes many useful features for individuals and businesses who want a simple, affordable, dependable and effective way to organize all their environment monitoring data in one comprehensive and easy-to-access location. RoomAlert.com is the perfect way to quickly share accurate sensor data across your team or entire organization, depending on how you choose to customize your account. 
RoomAlert.com can be reached from any internet-accessible device at any time and it allows users to organize their data in customizable dashboards that display and share all your sensor data information. In RoomAlert.com, users can utilize services such as mapping, graphing, alerting, reporting and alarm history as a way to create, edit and share information. We offer various levels of our RoomAlert.com portal account services so you can select what will be most beneficial for you based on the size of your facility and number of users. RoomAlert.com is especially valuable for larger organizations that have many employees who need easy and secure access to the most accurate and up to date sensor data.
One unique feature of RoomAlert.com account services is users at the Professional level or higher can create Public URLs. Refer to our RoomAlert.com Services pricing to see what levels offer Public URLs and other advanced features. Room Alert users can fully customize their alert notifications to easily share their Public URLs with anyone they choose. RoomAlert.com allows Room Alert users to share their reports via Public URLs to anyone who has access to the URL.
A Public URL is a direct link to a web page that details that specific organization's sensor data in a concise and accurate report. Anyone who has your Public URL can easily view the details of a specific device, report, etc. in a read-only view. Users can create and send their Public URLs to anyone who you would like to have access to your data, even if they are not registered Room Alert users. If you are a RoomAlert.com account user at the Professional level or higher and would like more information on how to create Public URLs, click on the following link to read our FAQ about How To Create Public URLs In Your RoomAlert.com Account. 
Aside from creating Public URLs, our RoomAlert.com account users can also customize alert notifications to include their Public URLs. This makes it even easier for users to send their data to anyone at any time via any internet-accessible device. If your account is at the Professional level or higher, you can customize email and text message alert notifications to provide your Public URL. Now whenever a threshold that you've set has been triggered, an alert that you've customized will be sent to all included contacts.
This alert will provide a link to your Public URL so that anyone, whether they are a RoomAlert.com account user or not, can see your sensor data and device report(s). This makes it extremely easy to learn more information about why a certain alert in your facility has been triggered, making this feature perfect for data that is not confidential or sensitive. Click this link to read our FAQ about How To Customize Alert Notifications In Your RoomAlert.com Account to learn more. 
If you want more information on other advanced alerting features available in RoomAlert.com portal account services, click this link to read our FAQ about How To Configure Advanced Alerting Features In Your RoomAlert.com Account.
Contact Us
If you have any questions or want additional information on advanced features in your Room Alert.com Account, please visit our YouTube Channel and be sure to read more of our articles here to learn many other reasons why you need Room Alert to prevent unnecessary and costly downtime. You can also speak with a dedicated Sr Product specialist via email at Sales@AVTECH.com, by phone at 401.628.1600, or through our Live Chat feature right here on our website. Visit our Contact Page for more information. Protect your facility…don't wait until it's too late.