Announcing AVTECH's First International Sales Office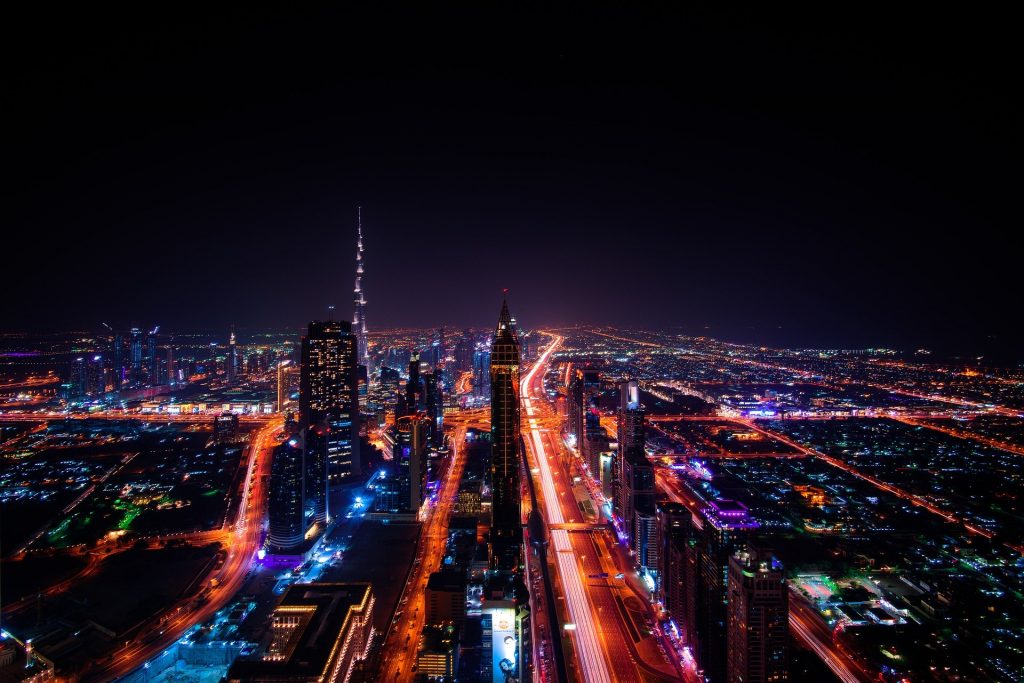 AVTECH is proud to announce the launch of our new international sales office in Dubai! This new office in the UAE will serve as an additional source of support for authorized AVTECH resellers and be especially helpful to our many resellers who deal with customer, sales, and end user support issues outside of North America. Over the past 32 years, we've provided sales and service support to resellers and customers through our headquarters in Warren, Rhode Island. We will continue to do this while also leveraging our Dubai location to help advance our ability and effectiveness to communicate with people all over the world.
Founder and CEO, Michael Sigourney, believes in the future of this sales office and says, "We are confident that this office will dramatically benefit authorized resellers in many ways. With our team in Dubai, we can expand our service and support for Room Alert resellers and customers who speak different languages, live in different time zones, and have different cultures or geographic concerns than our team in the US."
As we continue to improve how we serve Room Alert users and grow our customer base, we are confident this new office will allow us to provide even better resources, as well as more timely service and support. Our new location in Dubai will make it easier to work directly with internationally based resellers. This office will support Room Alert installations as well as add another resource to educate resellers and end-users on the use of Room Alert products and services.
Our Reseller Channel Manager, John Pinckney, adds, "Opening this office supports our continued growth as a market leader, commitment to our Reseller Program, and demonstrates that our Room Alert product line offers the best proactive environment monitoring available for worldwide use at facilities of all kinds."
What makes Room Alert the best environment monitoring solution available?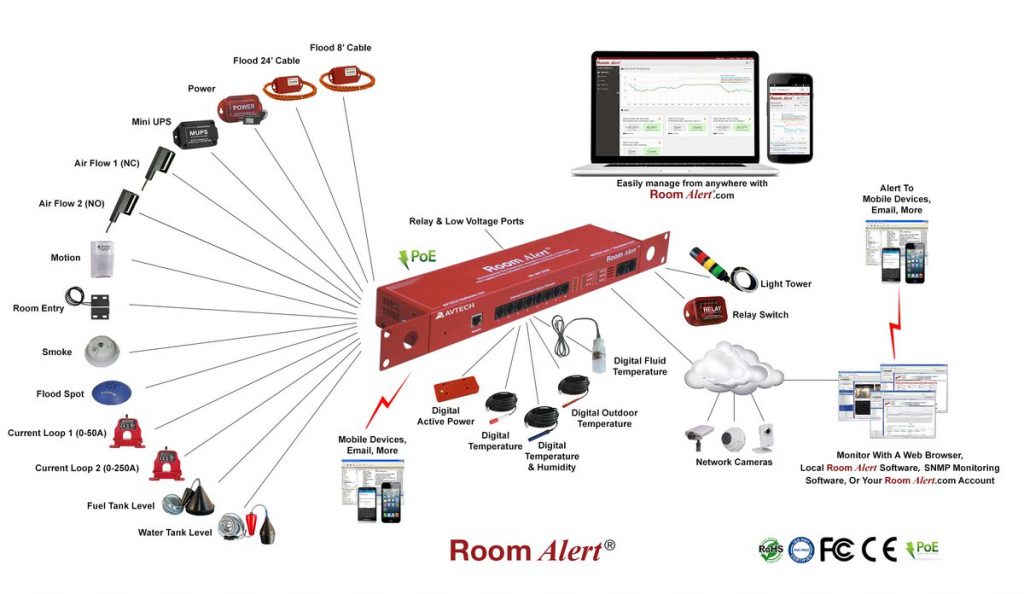 Proactive environment monitoring with Room Alert has a worldwide acceptance with hundreds of thousands of users across 186 of 196 countries, in Antarctica, and in space. We've won numerous awards and are the market leader in "IT & Facilities Environment Monitoring". Our Room Alert products are trusted by Apple, General Electric, Google, Liberty Insurance Services, Marriott, Raytheon, US Small Business Administration, and so many others, making Room Alert the most popular product for "IT & Facilities Environment Monitoring" in all types of industries. We're excited to open our new sales office and work more closely with our international resellers and customers!
Our Room Alert monitors, sensors and accessories are designed to protect your businesses, facilities and organizations against the 30% of downtime that is caused by environmental factors such as extreme temperature, humidity, power loss, water damage or flooding, poor airflow, smoke or fire, and more. Proactive environment monitoring with Room Alert is an essential component in your business continuity and disaster recovery plans. Our Room Alert products monitor changes in the environment conditions in data centers, server rooms, facilities and so much more. Room Alert prevents unexpected costly downtime from negatively impacting organizations of all types and sizes.
Contact Us
If you have any questions or want additional information on our new sales office, becoming an AVTECH reseller or how Room Alert prevents costly downtime, email us at Resellers@AVTECH.com or Sales@AVTECH.com. More information can be found on our contact page here.