How To Register For A RoomAlert.com Account (VIDEO)
You may view a video demonstration of registering below:
Follow the steps below to register for a Room Alert Account:
1. In your web browser, go to https://account.roomalert.com/gateway.
2. Select Register for Free.
3. The Enter your email address to register dialog box will appear.
– In Email, enter the email address that AVTECH has on file for you.
– Then select Register.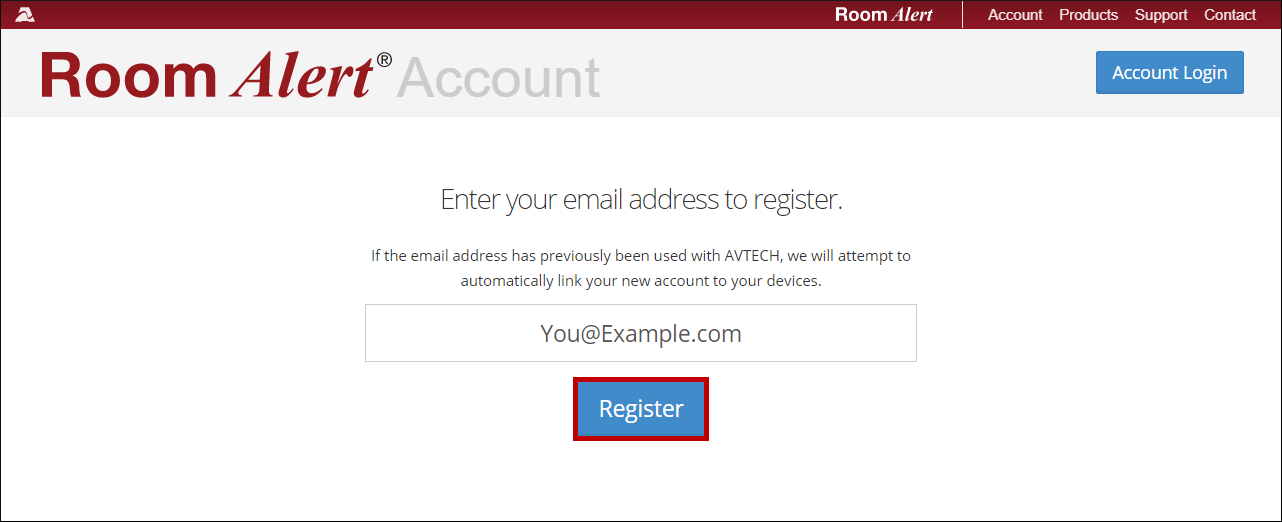 4. After a moment, you'll see confirmation that an email has been sent to the address you entered.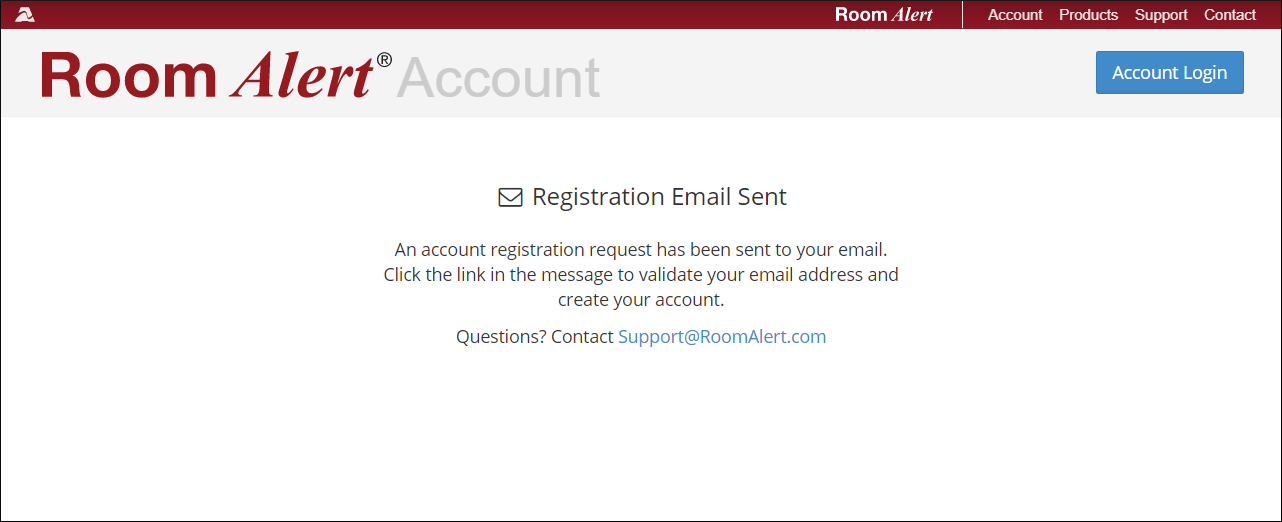 5. Check your email for the New User Registration Request message. Select the Continue Creating My Profile button in the message to continue the process.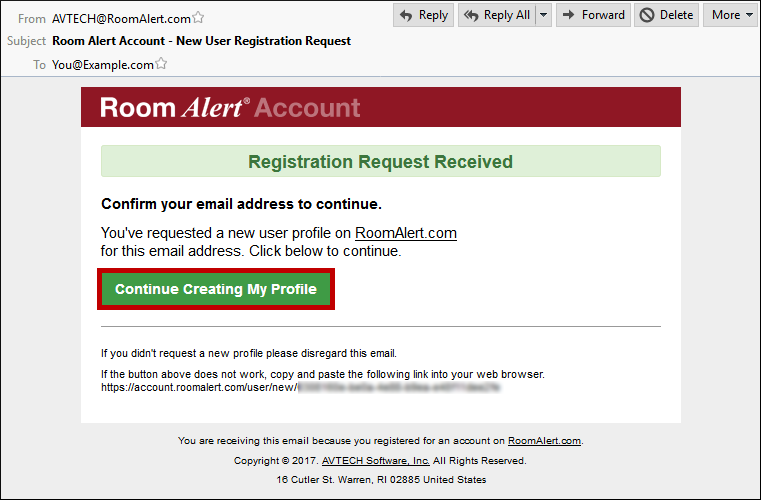 6. The link will take you to the Complete Your Account Registration page. Enter a password of at least 6 characters and select Create Account.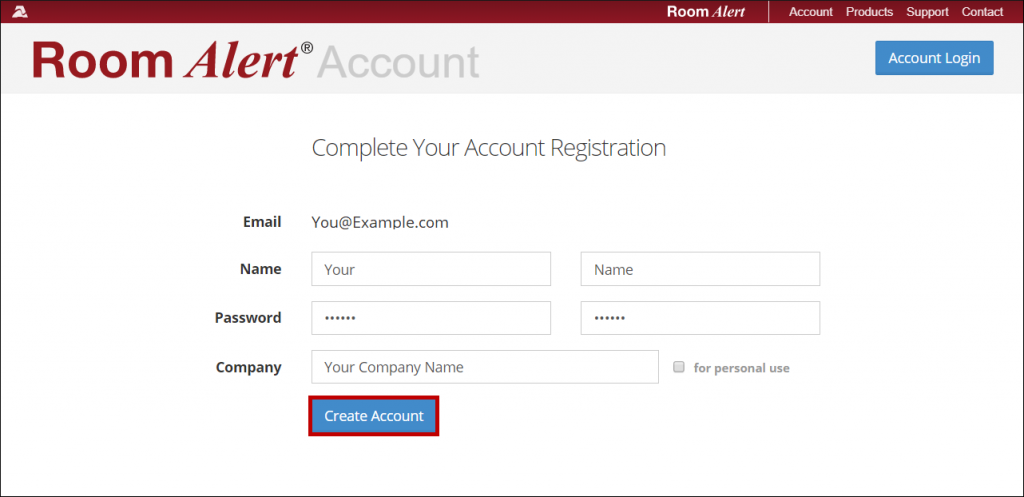 7. After your account has been processed, you will be signed into your account; from there, your account is ready to use.