Have You Noticed The Room Alert Revamp? Our Updated Look & Same Amazing Product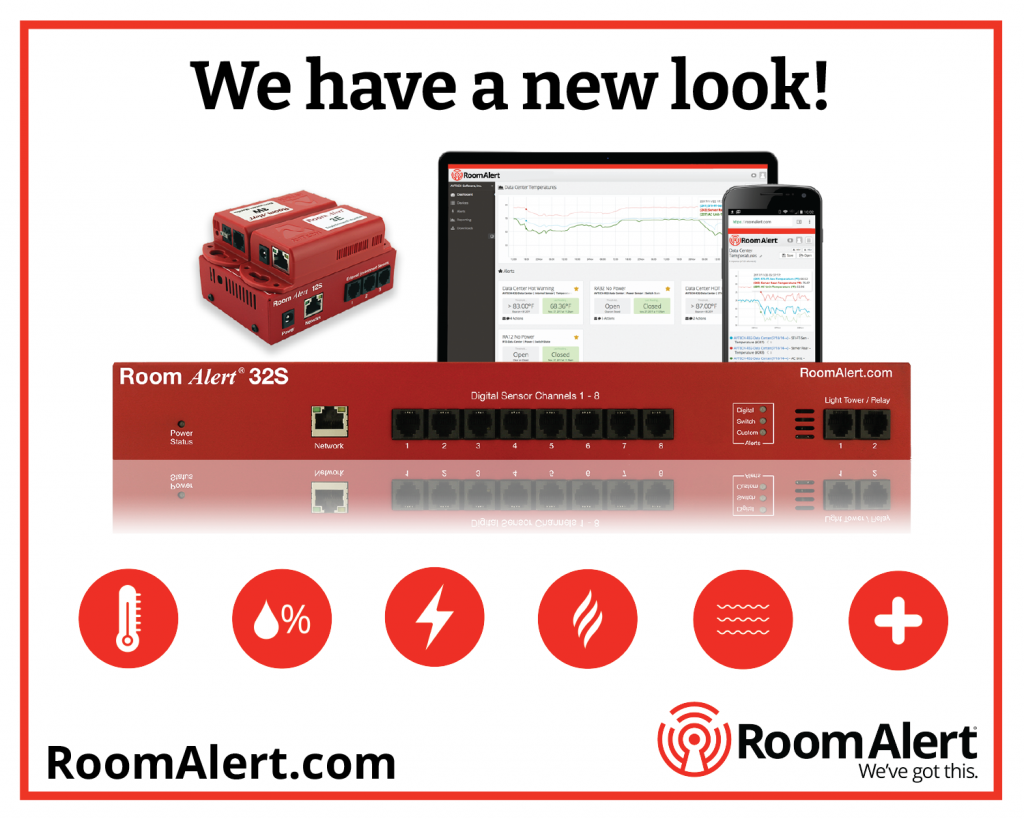 You may have noticed our recent rebranding which involved changes to our website, a new logo, new eye-catching colors and fonts as well as a more elevated design overall. The Room Alert brand is known for having 30+ years of industry experience, being developed, built and supported in the USA, and providing leading-edge software and hardware. The new branding much better reflects our core values and company culture.  
Over the years, we have developed and perfected exceptional monitors, sensors, accessories and software throughout the entire Room Alert platform. The updated look and feel of the Room Alert brand better illustrates our unmatched quality, reliability and affordability. Room Alert has hundreds of thousands of active users in over 185 countries and is trusted by all branches of the U.S. Government and Military because we truly have every kind of facility covered. From data centers to warehouses, cold storage facilities, banking, colleges and universities, manufacturing and more, we have the perfect Room Alert solution. This connects to our new tagline of "Room Alert…we've got this". It emphasizes and establishes that Room Alert is the best environment monitoring for preventing the 30% of data loss and downtime due to high heat, water damage, unexpected power outages, severe weather and more. 
Room Alert environment monitoring is critical to the success of any business and can help you ensure greater uptime for your organization, employee and customer wellness, industry compliance, strong cybersecurity measures and more. We feel confident that the new Room Alert rebranding more accurately represents the highly professional and trustworthy company that we've been since 1988. Stay tuned as it continues to roll out over the coming months. 
Don't forget to check us out on Twitter, LinkedIn, Instagram and YouTube for more rebranding updates, new product and feature announcements and all things Room Alert!
Contact Us
If you have any questions about environment monitoring with Room Alert, please contact us today through email at Sales@AVTECH.com, through our online Live Chat service, or via phone 401.628.1600.          
You can also visit our YouTube Channel and read our articles here to learn many other reasons why you need Proactive Environment Monitoring with Room Alert.