Room Alert Is Celebrating Heat Safety Awareness Week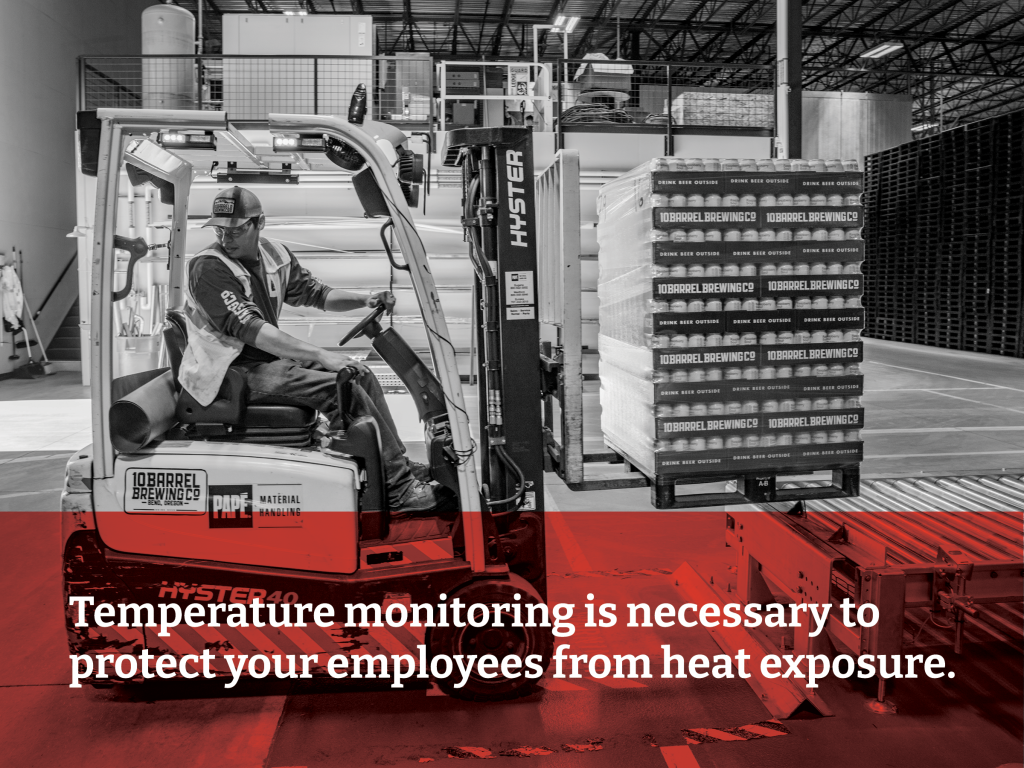 This week, we are celebrating National Integrated Heat Health Information System (NIHHIS) Heat Safety Awareness Week. The World Health Organization estimates that heat exposure contributes to over 150,000 deaths annually worldwide. Currently, heatwaves in Bangladesh, India, Thailand, Spain, and parts of the U.S. are threatening people, property and productivity. Extreme heat can have severe consequences, ranging from heat stress and heatstroke in individuals to equipment failure and infrastructure damage. This week serves as a critical reminder of the dangers posed by extreme heat and how to best prepare.
Room Alert Encourages Heat Safety
This summer is already surpassing all kinds of heat records. As temperatures soar, it becomes increasingly important to monitor and safeguard people and assets. Any business, facility or organization that is responsible for the safety and well-being of their employees should be concerned about environmental conditions such as temperature, humidity and heat index, to ensure the environment is safe. Outside of keeping workers safe, many businesses are also required to follow guidelines from government agencies and professional associations such as the CDC, EPA, ASHRAE and OSHA. Room Alert environment monitoring is an award-winning and comprehensive platform that helps employers, facility managers, IT professionals and others mitigate heat-related risks while complying with industry best practices.
Globally, extreme temperature events are increasing in frequency, duration, and magnitude and heat-related death and illnesses are preventable. This week is a great opportunity to reflect on the heat safety preventative measures you have in place. Room Alert environment monitoring provides the most advanced and secure solution to verify that your employees are working in safe and healthy environments. By providing real-time data and alerts, Room Alert equips individuals and organizations with the ability to proactively address heat-related hazards, ensuring the safety and well-being of people and critical infrastructure.
Take a moment to think about the environmental conditions of your employees' workplace. At just 80 degrees Fahrenheit (26 degrees Celsius), fatigue is possible with prolonged exposure and/or physical activity. At 90 degrees Fahrenheit (32 degrees Celsius), heat stroke, heat cramps, or heat exhaustion is possible with prolonged exposure and/or physical activity. Temperatures of 103 degrees Fahrenheit (39 degrees Celsius) or higher increase the likelihood of heat-related injury. By installing Room Alert, you can stay in the know about heat and worker safety. Room Alert will promptly notify you and your team via text or email if a change in the environment is detected, such as if the temperature spikes or if the power unexpectedly goes out due to a heatwave.
Real-time monitoring paired with the customizable alerting capabilities of Room Alert allows users to proactively identify possible risks associated with extreme heat before they escalate into more significant problems. Room Alert also stores historical sensor data which enables trend analysis and the ability to address patterns or recurring issues. This information supports long-term business continuity planning, risk assessment, and preventive measures. Room Alert offers peace of mind by providing reliable eyes on-site to monitor any potential threats and therefore giving your team the most time to respond and take corrective action. Room Alert is the superior choice for receiving real-time alerts pertaining to heat safety issues, and it is also ideal for gathering accurate historical data to demonstrate temperature and heat index compliance in the workplace. Room Alert has you covered for all your temperature, humidity and heat index needs.
We hope you also take part in National Integrated Heat Health Information System Heat Safety Awareness Week by learning more about heat-related threats, preparing for extreme heat and ensuring safety for yourself and others.
Contact Us
If you have any questions or want additional information, please contact us today through email at Sales@AVTECH.com, through our online Live Chat service, or via phone 401.628.1600.