Upcoming Events
September 2020
Trade Mission to Germany 
Frankfurt, Germany
AVTECH representatives will be travelling to Germany along with CommerceRI to meet with organizations who are interested in Room Alert to help enhance their product offerings and business continuity plans.
---
December 6th – 10th 2020
GITEX – USA Pavilion
Dubai World Trade Centre
Sheikh Zayed Rd
Dubai, United Arab Emirates
AVTECH will be returning to GITEX Technology Week, one of the largest tech & IT trade shows in the world. Come visit us at in the USA Pavilion to learn more about how Room Alert has been protecting facilities around the world from environmental-related downtime.
Click here to request a meeting at GITEX with AVTECH
---
November 17th & 18th 2020
DataCentres Ireland – Stand 620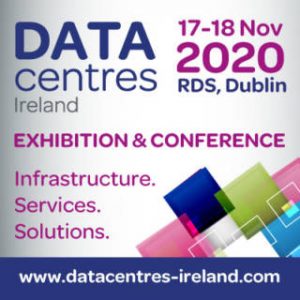 RDS, Dublin
Visit our representatives at stand 620 to learn more about how our international distribution facility in Shannon, Ireland helps Room Alert users protect their data centers and facilities against environment-related downtime, prevent data loss and increase revenue & uptime.
Click here to request a meeting at DataCentres Ireland with AVTECH
---
Past Events
March 11 – 12, 2020 Data Centre World – London
March 3 – 4, 2020 FM Ireland – Dublin, Ireland
February 11 – 14, 2020 MSP Expo – Ft. Lauderdale
November 19 – 20, 2019 Datacentres Ireland – Dublin, Ireland
November 13 – 14, 2019 Data Centre World – Germany
October 6 – 10, 2019 – GITEX – Dubai
May 14 – 17, 2019 – CommerceRI Trade Mission – Colombia
April 24 – 25, 2019 ITEX 2019 – Las Vegas
March 12 – 13, 2019 Data Centre World – London
March 5 – 6, 2019 FM Ireland – Dublin, Ireland
December 4 – 7, 2018 Cisco Live – Cancun, Mexico
November 20 – 21, 2018 Datacentres Ireland – Dublin, Ireland
November 10 – 15, 2018 International Trade Council Trade Mission – Dubai
November 7 – 8, 2018 Data Centre World – Germany
October 14 – 18, 2018 – GITEX – Dubai
September 15 – 21, 2018 – CommerceRI Trade Mission – United Kingdom
April 8 – 14, 2018 – CommerceRI Trade Mission – United Arab Emirates
March 22, 2018 – Rhode Island Manufacturing Business Expo – Providence, RI
March 21 – 22, 2018 Data Centre World – London
November 28 – 29, 2017 Data Centre World – Germany
September 18 – 22 2017 CommerceRI Trade Mission – Ireland
June 6 – 8, 2017 InfoSecurity Europe – London
March 23, 2017 Rhode Island Manufacturing Business Expo – Providence RI
March 15 – 16, 2017 Data Centre World – London
December 2 – 9, 2016 CommerceRI Trade Mission – Israel
September 8 – 9, 2016 DEFSEC Atlantic – Nova Scotia, Canada