Knowledge Base / Frequently Asked Questions / RoomAlert.com / Room Alert Link
How To Discover Room Alert Devices With Link
Room Alert Link can discover these types of Room Alert Monitors: Room Alert 32S, 12S, 3S, 32E/W, 12E, 4E, 3E and 3W.
Discovery Through Room Alert Link
View Discovered Devices In Your Room Alert Account
Room Alert Link scans your network in the following ways:
Automatic discovery with a UDP broadcast on UPD Port 30718.
Manual discovery with a unicast UDP scan on UDP Port 30718.
For more information about these types of discovery, please see the tabs below.
Room Alert Link displays all discovered devices in its Dashboard, as shown here: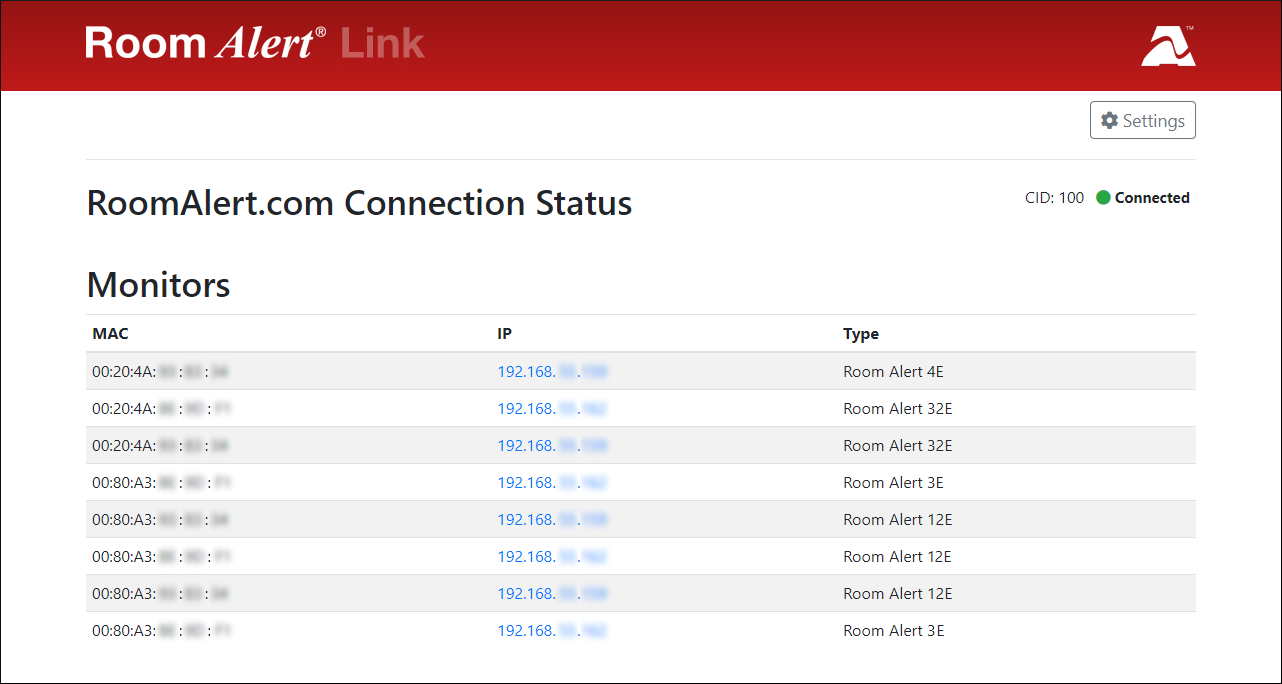 Along with viewing your discovered devices in Room Alert Link's local Dashboard, you may also view discovered devices within your RoomAlert.com account.
RoomAlert.com displays this information in the following places:
Room Alert Link's Details page within RoomAlert.com
Your Devices Inventory list within RoomAlert.com
Select the tabs below for more information.
Looking for information about your Room Alert Monitor pushing its sensor data to RoomAlert.com? Please see How To Troubleshoot A Room Alert Monitor's Sensor Data Pushes Not Getting Through To RoomAlert.com.