When To Monitor With A Digital Fluid Sensor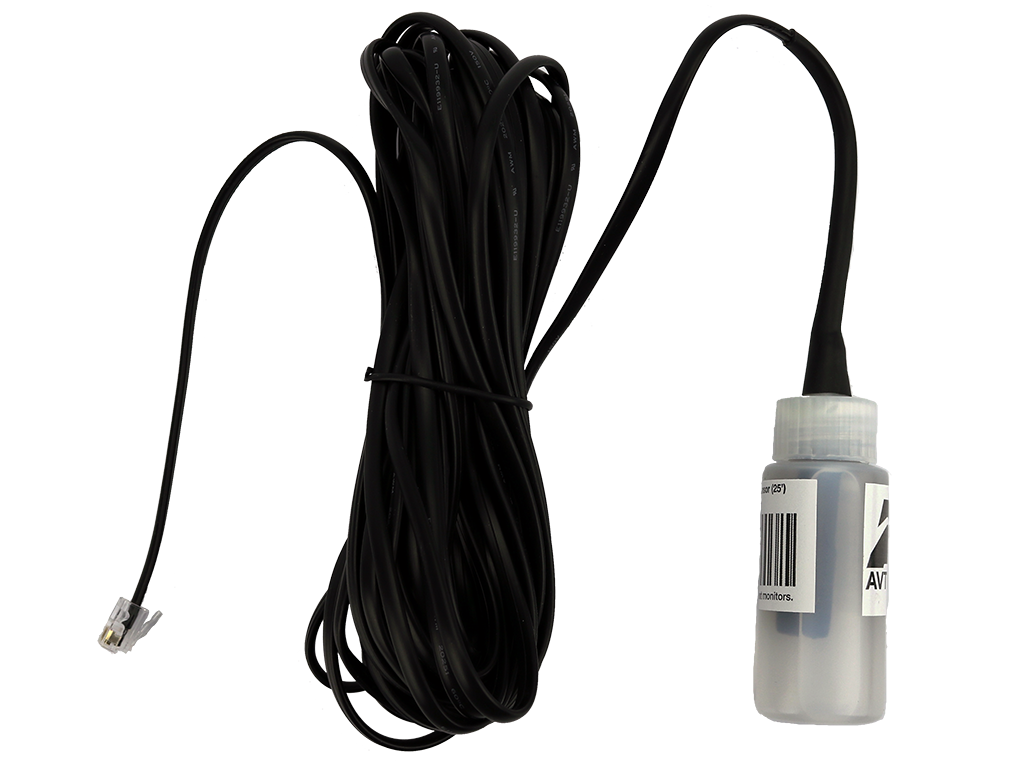 Our Digital Fluid Temperature Sensor was designed for extreme conditions and temperatures in sensitive storage, warehousing, facilities and other condensing environments. This sensor is compatible with any of our Room Alert proactive environment monitoring devices, including our new highest capacity, most advanced and secure Room Alert 32S. It was engineered to accurately measure temperature through a special sealed tube containing Propylene Glycol. 
Propylene Glycol is a colorless liquid with extremely low freezing points and high boiling points so it can easily withstand extreme settings which makes it perfect for condensing environments. The tube makes this sensor especially ideal to monitor refrigerated items because it tracks their temperature instead of the surrounding air temperature. The Digital Fluid Temperature Sensor is customizable with cable lengths of 25 feet, 50 feet and 100 feet. The Digital Fluid Temperature Sensor reads within +/- 2 C degrees accuracy. This gives a much more accurate temperature reading for sensitive storage than a standard Digital Temperature Sensor.
Often times restaurants, medical facilities, storage spaces and more need to proactively monitor, track and log temperatures inside of refrigerators, freezers and other cold storage spaces in order to maintain a successful business and meet industry rules and regulations. This sensor is ideal for condensing environments and corresponding industries such as food and beverage, medical and warehousing that must maintain FDA regulations and more. Our Digital Fluid Temperature Sensor also has an innovative design that protects the sensor's components from excessive moisture, making it the best Room Alert sensor option for cold storage spaces. Standard Temperature Sensors can be easily damaged in condensing environments. 
Our Room Alert sensor has been utilized in labs that monitor vaccines, plasma, IV bags and/or other specimens, aquariums, refrigeration devices or other locations where fluid temperature must be monitored and/or regulated.
To support our Digital Fluid Temperature Sensor along with our other proactive Room Alert monitors and sensors, we have also developed useful services in our Room Alert Account portal. Some of our secure and advanced features in RoomAlert.com include alerting, data history, reporting, Public URLs and more. All of these features pair with our monitors, sensors and accessories to prevent and manage costly downtime with Room Alert, the market leader in IT & Facilities Environment Monitoring. To learn more about how Room Alert helps you meet your industry requirements, click here.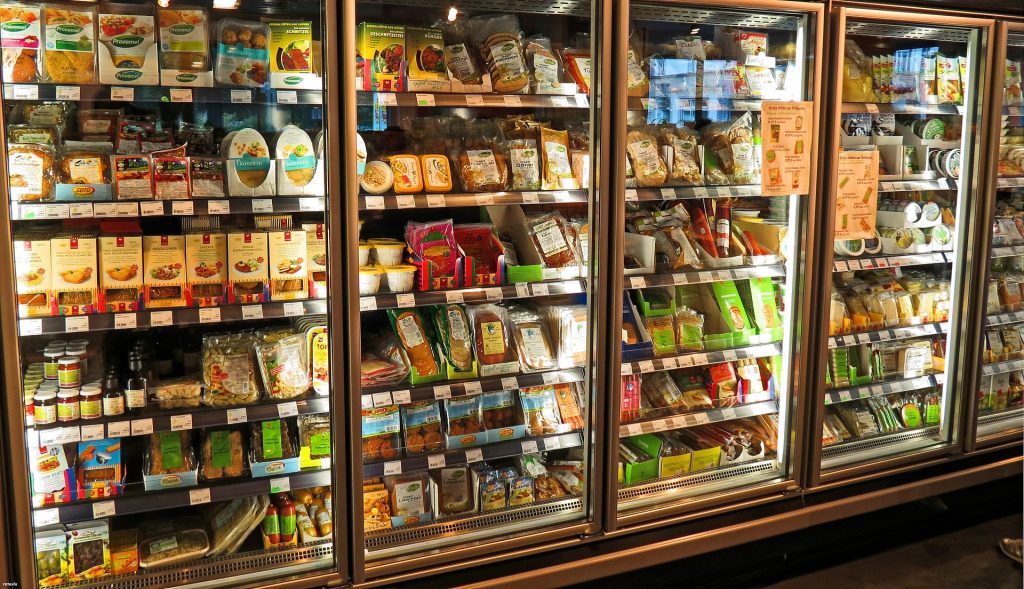 Room Alert In The Real World
Britton Lineberger, the Director at Chester County EMS, trusts Room Alert to prevent costly downtime related to changes in the environment for his ambulance services. Specifically, he implemented our Digital Fluid Temperature Sensor to monitor temperature in the refrigerators in the ambulances. Proactive environment monitoring with Room Alert helps Britton's organization abide by the SC DHEC and SC Board of Pharmacy requirements that state that all ambulances need to actively monitor for temperature variations in order to avoid drug adulteration. Britton strengthens his business continuity and disaster recovery plans through relying on Room Alert to ensure overall safety, productivity and uptime.
Chester County EMS takes proactive monitoring a step further by using our RoomAlert.com Account services. Our advanced RoomAlert.com Account services allow organizations to fulfill additional industry requirements and regulations. Users in RoomAlert.com can utilize alerting, logging, graphing, reporting and much more to better understand and share their sensor data. Industry requirements expect Chester County EMS to log the temperature in their refrigerators. The graphing and reporting features in RoomAlert.com easily organize sensor data clearly, concisely and accurately.
Britton Lineberger says, "When measuring a refrigerator it is best to use the Digital Fluid Temperature Sensor as to avoid skewed data from contact. I have been using your products in our data center for almost a decade without any problems ever."
Contact Us
To learn more information on proactive environment monitoring with Room Alert and which sensors are crucial for your businesses, organizations and facilities, click here or contact us to connect with a Sr Product Specialist who can help you understand what specific monitors and sensors are best for your facilities.
If you have any questions or want additional information on how Room Alert proactive environment monitoring can help prevent downtime and unexpected disaster in condensing environments, please visit our YouTube Channel and be sure to read more of our articles here to learn many other reasons why you need Room Alert to increase productivity and uptime. You can also speak with a dedicated Sr Product specialist via email at Sales@AVTECH.com, by phone at 401.628.1600, or through our Live Chat feature right here on our website. Don't wait until extreme temperatures and conditions cause downtime and damage for your facilities – install Room Alert today to have peace of mind tonight.