Meet Allie Wojtanowski – Staff Spotlight
Our "Staff Spotlights" is an article series that highlights some key players on the AVTECH team. After receiving strong, positive feedback from our IT Manager articles, we decided to show our Room Alert users the amazing team behind our environment monitoring products, accessories and services. We will periodically release Staff Spotlight articles to share some insight on how our team has created and maintained Room Alert, the leading product for proactive environment monitoring worldwide.
Meet Allie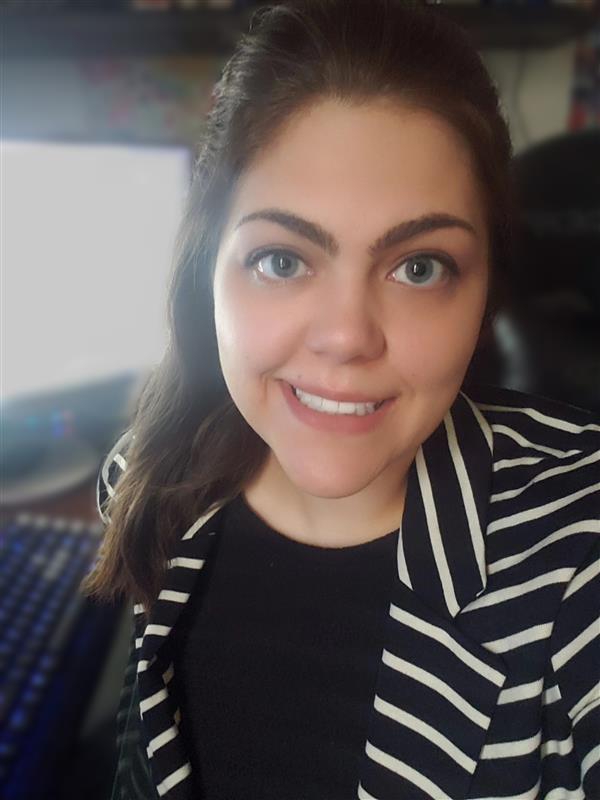 Allie Wojtanowski is our incredible Product Knowledge Specialist & Quality Assurance Lead. She is a crucial part of our team and works closely with several departments to streamline product development and technical support. Allie spends a majority of her time leading the efforts of our Quality Assurance & Technical Writing team. On most days, you can find her working hard by planning, coordinating and executing the testing of many of our products. She performs extensive quality assurance testing on all new Room Alert hardware such as monitors & sensors as well as our firmware updates and online services like Room Alert Account and Room Alert Manager. Her attention to detail and precision is extremely valuable both to our internal team and our Room Alert users because her work helps to ensure all of our Room Alert products are tested and trusted before they're in customers' hands. 
Beyond physically testing all things Room Alert, Allie also contributes to a significant amount of our technical writing documentation. This includes our Frequently Asked Questions (FAQ) articles, release notes, instructions & correction notices for Manufacturing, video tutorials, installation notes and product manuals. Allie has also been a major help in assisting our Technical Support team. Occasionally, you can find her on Live Chat or communicating with Room Alert users via email to address any technical questions or issues that customers may run into. Perhaps the biggest benefit to her directly assisting customers is she is then able to take customer feedback and incorporate that into her Quality Assurance and Technical Writing plans. She also shares customer feedback with our Engineering team for future product development. 
If Allie is not extensively testing our Room Alert hardware and writing technical documents, she is helping to recruit and train new interns and employees. Allie attends Career Fairs to recruit new interns and employees and though she hasn't been doing this during the pandemic, she's excited to get back into this once it's safe to do so. With that, another one of her duties is to train new employees and interns on the use of our products. She helps guide people through their first few days at AVTECH to get them familiar with our products. Once COVID hit, she readjusted her traditional in-person training to a virtual training program that safely trains new hires.  
There is absolutely no denying that our Room Alert products would not have the high-level performance and reliability without Allie's efforts in testing, documenting and supporting them.
About Allie Wojtanowski
Allie Wojtanowski graduated from Roger Williams University with a Bachelor of Fine Arts in Creative Writing. She has experience across many fields including reading comprehension, grammar, proofreading, copy editing, writing and academic tutoring.  
We are fortunate to have Allie on our team and thankful for her continued contributions. She looks forward to continuing to support our Room Alert users by making our products and documentation as good as it can possibly be.
Contact Us
For any questions about environment monitoring with Room Alert, you can speak with a dedicated Product Specialist via email at Sales@AVTECH.com, by phone at 401.628.1600, or through our Live Chat feature right here on our website for a free consultation.       
For additional resources, please visit our YouTube Channel and be sure to read more of our articles to learn how Room Alert protects your assets and prevents costly damage. For all other information, please visit our Contact Page. Protect your facility…don't wait until it's too late.