Room Alert Account: Recent Improvements & Upcoming Changes to Professional Tier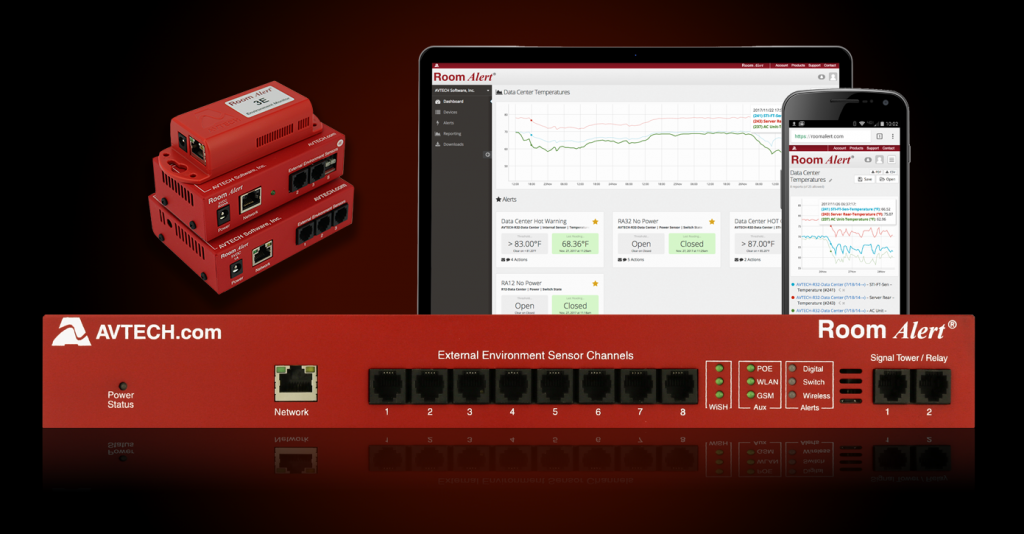 Our Room Alert Account services have time and time again served as a dependable way to monitor Room Alert devices, sensors and accessories while further preventing costly downtime and damages. Our Room Alert Account dashboard is where users can benefit from useful features such as maps of their registered devices, a log of their triggered alarm history, a list of configured alerts, detailed reports with overlays showing sensor history across devices and much more.
We have also continued to improve the environmental monitoring experience available to our customers with our Room Alert Account services. The Professional tier of Room Alert Account continues to see significant increases in overall functionality and value. This includes but is not limited to
in addition to all of the other advanced and secure features our users have come to expect from Room Alert Account services.
Our Professional tier of Room Alert Account has proven to be the most popular among Room Alert users due to its incredible value and unmatched capabilities for proactive environment monitoring. Room Alert Account was designed to support our Room Alert hardware and provide customers with the ability to tailor their environment monitoring solution to exactly what their facility needs to prevent costly downtime. In Room Alert Account, users can create custom alerts to notify them if their environment reaches specific thresholds, as well as create graphs to convey specific sensor data. Users can also send custom notification alerts to specific people, custom report overlays and much more.
To better align with the increased features and benefits that have been added recently to the Professional tier of Room Alert Account service, on January 1, 2021 the annual price for this tier will be changing to $249.95. For less than 70 cents per day, your organization will have access to all of the tools you will need to help prevent costly downtime with Room Alert monitors, sensors, and Room Alert Account. All customers who remain current on their Room Alert Account renewals will not be impacted and can retain the existing pricing and features as long as their account remains current and does not expire.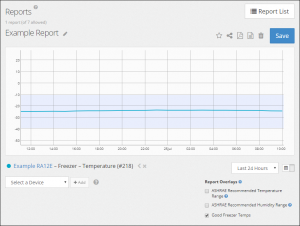 Lifetime Room Alert Account
There's never been a better time to lock in the current price with Lifetime Room Alert Account! Right now, an annual subscription of Lifetime Professional Tier Room Alert Account is $1995. Lifetime subscriptions are non-expiring, independent of the hardware that you purchase. This simply means that if you buy new Room Alert monitors or upgrade your current monitors to larger Room Alerts (or future new models), your Room Alert Account service will remain in place with no additional charges or fees, unless you opt to upgrade to a higher tier for more capacity. Save money and never worry about Room Alert Account renewals again.
Contact Us
For any questions about the Professional tier Room Alert Account, including upgrading your organization to Lifetime Professional, you can speak with a dedicated Product Specialist via email at Sales@AVTECH.com, by phone at 401.628.1600, or through our Live Chat feature right here on our website for a free consultation.  
For additional resources, please visit our YouTube Channel and be sure to read more of our articles to learn how Room Alert protects your assets and prevents costly damage. For all other information, please visit our Contact Page. Protect your facility…don't wait until it's too late.