How To Create Alerts In Your RoomAlert.com Account (VIDEO)
You can watch a video demonstration below:
You may create alerts for your Room Alert Monitor in your Room Alert Account by following the same basic workflow each time:
Trigger Alert when…
Device Room Alert Monitor Name
Sensor Sensor Name
Channel Channel Name

is in a certain state.
Then add actions to the alert that send:
Email Messages
Text Messages
HTTP Posts
In the example below, we've created an alert that will trigger when…
Device Example RA12E
Sensor Internal Sen
Channel Temperature
is greater than | 80 | °F
When our alert triggers, it will send a text message to the IT Manager.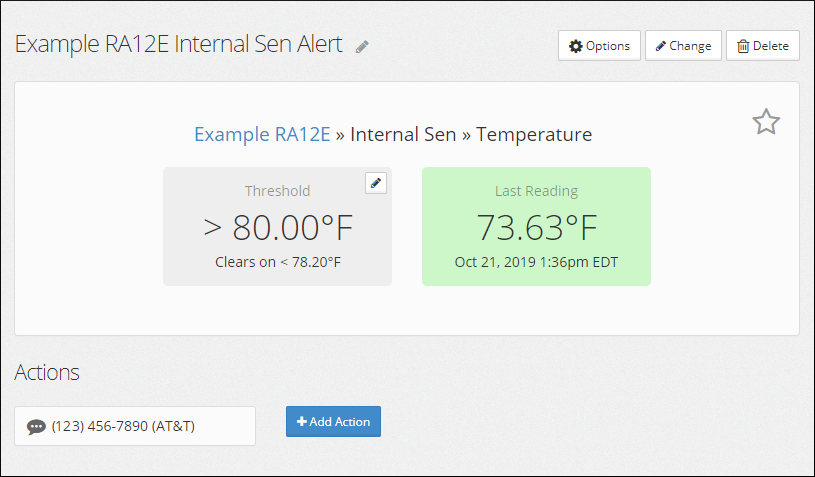 Alert notifications are sent from Alerts@RoomAlert.com. Please be sure that no spam or junk filters prevent you from receiving emails from this address.
---
Follow the instructions in the tabs below to create an alert through your Room Alert Account: