Meet Our Supply Chain Analyst George Gill – Staff Spotlight
Our "Staff Spotlights" is an article series that highlights some key players on the AVTECH team. These articles show our Room Alert users the amazing team behind our environment monitoring products, accessories and services. We periodically release Staff Spotlight articles to share some insight on how our team has created and maintained Room Alert, the leading product for proactive environment monitoring worldwide.
Meet George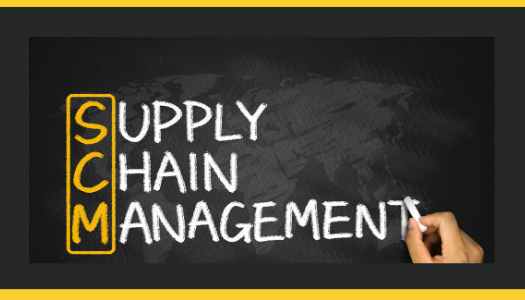 George Gill is our attentive and diligent Supply Chain Analyst. His job is to actively lead our supply chain management efforts. It is because of the work that George does that makes us able to supply Room Alert products to customers and valued resellers, maximize customer value and achieve a sustainable competitive advantage. From sourcing to production to logistics, George is the glue that holds our supply chain together.
On a day to day basis, he works closely with several departments to confirm that we have the resources and materials necessary to supply Room Alert monitors, sensors and accessories to customers who need proactive environment monitoring. George spends a considerable amount of time interacting with our Engineering department to confirm that our product design and build packages are up to date for our manufacturing partners. He also works with our Fulfillment department to ensure that we have a steady flow of products incoming so that orders can be fulfilled on a daily basis. The work George does is critical in helping us provide customers with same day shipping when orders are placed before 3pm EST. George is also frequently in communication with our Sales team to collaborate with them on any large upcoming orders to give the customer accurate lead times based on our manufacturing and distribution schedules and current inventory levels.
When the COVID-19 pandemic struck, supply chain management worldwide was heavily impacted. George shared, "Given the current state of the market and the extended lead times we are experiencing, there has been a lot of hard work and planning involved to make sure we can continue to have Room Alert products available for our customers. I do not see lead times easing up anytime soon, and fortunately we are in a good place to continue to satisfy the demands of our customers." Our ability to meet and exceed the expectations of our Room Alert users is directly related to the work George has done to ensure we always have Room Alert stock ready to ship.
About George Gill
George Gill grew up in Cobh, County Cork, Ireland, not far from our distribution facility in Shannon, Ireland. He graduated from Bryant University with a Bachelor of Science in Business Administration with concentrations in Global Supply Chain Management & Applied Analytics. His background in Business, Global Supply Chain Management and Applied Analytics has made him perfect at managing AVTECH's supply chain, even amidst a global pandemic.
We are lucky to have George on our team and thankful for his continued contributions. He looks forward to continuing to support our Room Alert users by making sure our Room Alert products are in stock and ready to start helping you prevent costly environmental downtime.
Contact Us
For any questions about environment monitoring with Room Alert, you can speak with a dedicated Product Specialist via email at Sales@AVTECH.com, by phone at 401.628.1600, or through our Live Chat feature right here on our website for a free consultation.        
For additional resources, please visit our YouTube Channel and be sure to read more of our articles to learn how Room Alert protects your assets and prevents costly damage. For all other information, please visit our Contact Page. Protect your facility…don't wait until it's too late.