ASHRAE Recommended Data Center Temperature & Humidity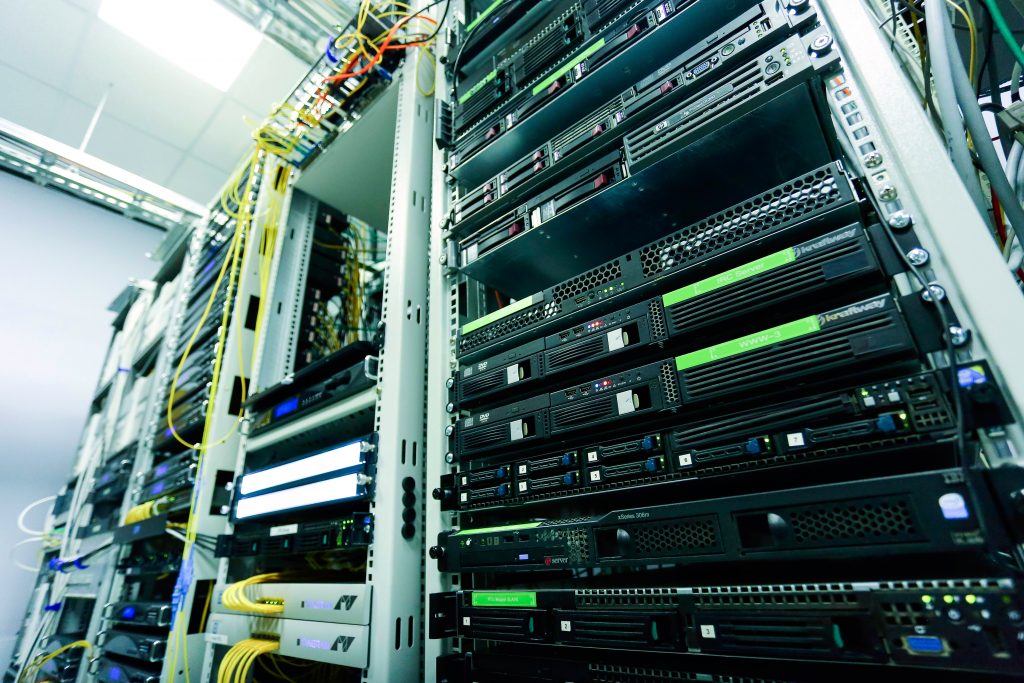 The technology and computer equipment found in data centers can be very sensitive to environmental conditions such as temperature, humidity, dew point, water and power loss. For example, if the temperature or humidity is too high, your data center is at serious risk for equipment overheating/failure, irreversible data loss, warping of materials and hardware corrosion. Temperature or humidity that is too low can lead to electrostatic discharge (ESD), which can cause damage to sensitive components.
Back in 2016, and before that in 2005, we talked about ASHRAE and their recommended data center temperature and humidity ranges. We have always placed a high level of importance on educating our customers and helping them keep their people, assets and facilities within safe working conditions. Those articles are some of our most popular and have helped thousands of customers establish, monitor and maintain appropriate data center environment conditions.
In this article, we'll be taking a look at the updated ASHRAE recommended data center temperature and humidity ranges, and how environment monitoring with Room Alert can help you keep your facilities as safe as possible.
What Are ASHRAE Recommended Temperature & Humidity Ranges?
Temperature
ASHRAE (American Society of Heating, Refrigerating and Air-Conditioning Engineers) recommends an acceptable operating temperature range of 18° to 27°C (64° to 81°F). For environments with low levels of both copper and silver corrosion, the recommended temperature range is between 18° and 21°C (64 to 69.8 °F).
Humidity
ASHRAE recommends an acceptable relative humidity range of 20 and 80%. However, in environments with high levels of both copper and silver corrosion, ASHRAE states that the upper moisture level should be kept below 60% RH, possibly lower than 50%.
Data centers that are operating outside of ASHRAE recommended temperature and humidity ranges are at direct risk for potential disaster.
In our previous articles discussing recommended data center temperature and humidity ranges, we emphasized proactive environment monitoring as the best method to manage the environment in data centers and other tech spaces. Without it, you're allowing temperature, humidity and other conditions to cost your company hundreds of thousands of dollars in lost revenue! Never has ensuring your networks are up and running been more important than it is now.
Data centers and IT facilities have always supported entire organizations and ongoing operations. As the world continues to adjust to life with COVID, we must evaluate how it has drastically impacted the way we conduct business. Hybrid work schedules, remote employees, short staffing and completely unmanned facilities are becoming more common. Now even just 1% of downtime could end as thousands of dollars in lost productivity or going out of business. It's critical for the success of any data center to utilize environment monitoring to help follow ASHRAE recommended guidelines, as well as protect your assets from all other forms of costly environmental downtime with Room Alert.
Environment Monitoring With Room Alert
Room Alert provides an all-encompassing solution for preventing costly environmental downtime and disaster. Room Alert monitors, sensors, accessories and online account services work together to give you a comprehensive real-time view of your data center. It works by quickly alerting you to changes in the environment, so you can be proactive and take corrective action before bigger problems arise.
Given that 50% of all environmental downtime is caused by temperature and humidity, Room Alert is particularly helpful in following ASHRAE recommendations and preventing half of all environment-related downtime. Our Digital Temperature & Humidity Sensor is the perfect sensor for accurately monitoring temperature, humidity, heat index and dew point. With the proper environment monitors and sensors in your data center, Room Alert can promptly notify you via text or email if your data center begins to creep outside the recommended ASHRAE ranges.
ASHRAE Report Overlays In Room Alert Account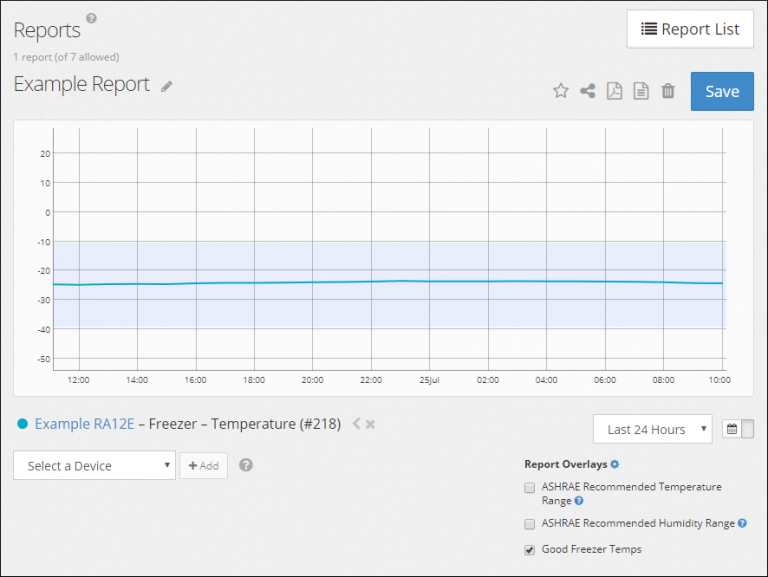 To further demonstrate how crucial it is to follow ASHRAE guidelines, we have incorporated their recommendations into our online Room Alert Account platform. Under the reporting section of Room Alert Account, users can take advantage of built-in overlays that highlight the ASHRAE recommended temperature and humidity ranges.
This feature makes it extremely easy for users to see, at a quick glance, how their sensor data compares to the recommendations made by ASHRAE. Report overlays help customers ensure that their data centers encourage optimal workplace conditions and maintain server and computer uptime.
With Room Alert monitors, sensors and online Room Alert Account, users are able to follow recommended data center temperature and humidity ranges, while also addressing all other forms of environment-related downtime.
Room Alert provides peace of mind, so you know that you're always aware of the conditions in your environment and capable of stopping costly damage in its tracks.
Contact Us
For any questions about how Room Alert can help your data center follow ASHRAE recommended temperature & humidity ranges, please contact us today through email at Sales@AVTECH.com, through our online Live Chat service, or via phone 401.628.1600. 
You can also visit our YouTube Channel and read our articles here to learn many other reasons why you need Proactive Environment Monitoring with Room Alert.