Secure Environment Monitoring in Data Centers & Tech Spaces with Room Alert
For any facility housing sensitive equipment such as data centers and server rooms, it's essential to closely monitor environment conditions. Conditions like temperature, humidity, heat index and dew point are important to oversee because if conditions in your IT environment significantly change without you knowing, then your assets, employees, sensitive equipment and reputation are all at risk. In any setting, changes in your environment can lead to costly downtime. The extent of potential damage is heightened in data centers and server rooms because most IT equipment needs to live within specific thresholds to prevent downtime and equipment failure. High temperatures, for example, can quickly lead to irreversible data loss. 
According to one source, "poorly managed moisture control can result in persistent damp and warping of materials, which can lead to long-term damage within a data centre." This article goes on to say, "moisture, in the form of water vapour, can find its way into the smallest areas and spaces of any components. This in turn can leave corrosive deposits behind that continue to cause damage after drying." 
Our Room Alert monitors, sensors, accessories and online Room Alert Account dashboard all work together to take a dynamic and comprehensive approach to environmental monitoring. Our Room Alert environment monitoring platform prevents the 30% of downtime that is caused by environment-related issues.
Environment Monitoring with the Room Alert 32S

Our Room Alert 32S monitor is the perfect place to start with when installing environment monitoring in your data centers, server rooms or any other environment that requires security and secure connections. The Room Alert 32S offers advanced security features, data encryption, multiple versions of SNMP and more to keep your sensitive data secure. Our Room Alert 32S was designed with data centers, server rooms and other IT settings in mind so you can trust it will protect your data and facilities against costly downtime. The Room Alert 32S is the highest capacity monitor in our Room Alert PRO Line, which was engineered with DFARS, NIST SP 800-171 and ISO/IEC 27000 best practices in mind. The Room Alert 12S is the best solution for smaller facilities that require less sensor capacity, without compromising on the advanced security, performance and reliability of our Room Alert PRO Line.
Monitoring Every Kind of Environment Concern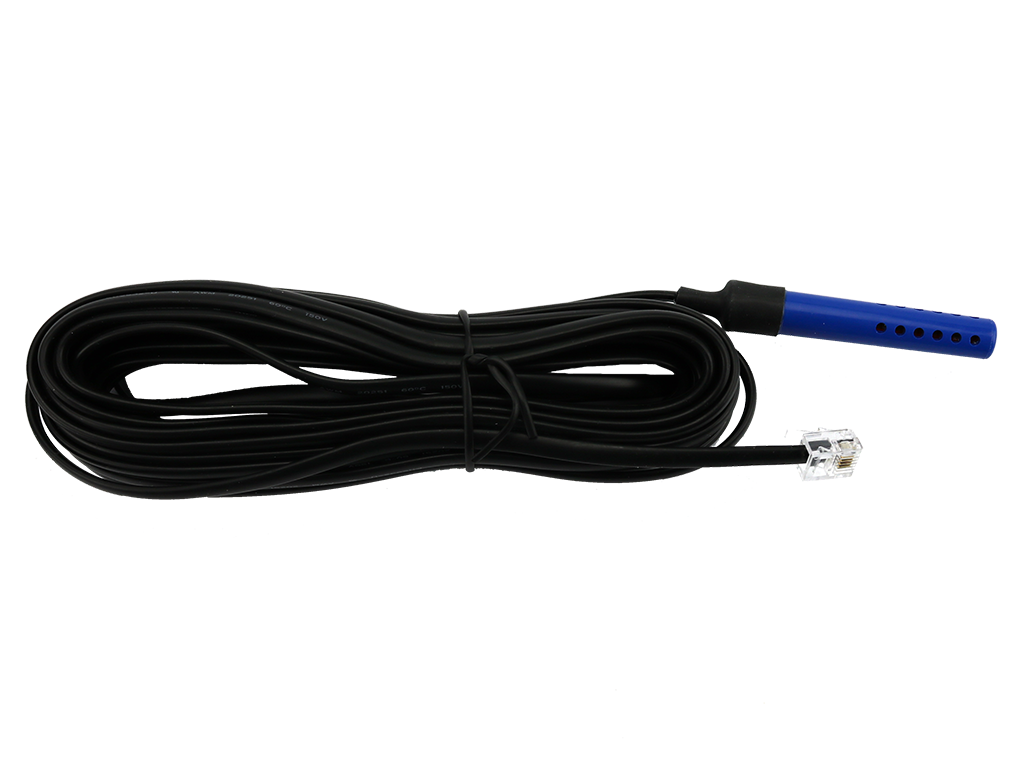 All of our Room Alert monitors are well complemented by our Room Alert sensors. Perhaps one of the most important sensors to have installed in any tech space is our Digital Temperature & Humidity Sensor. This multi-use sensor was designed to accurately monitor temperature, humidity, heat index and dew point, which are all factors that need to be closely monitored in tech spaces to prevent costly downtime. Just this sensor alone protects your entire organization from 50% of all environment-related downtime. With dealing with environments housing any kind of technology, temperature and humidity conditions are the most important concerns to monitor. High temperature and humidity levels can quickly result in hardware corrosion, equipment overheating and failure. Low temperature and humidity levels can lead to electrostatic discharge (ESD) which can cause damage to sensitive components. The American Society of Heating, Refrigerating and Air-Conditioning Engineers (ASHRAE) recommends that server inlet temperatures be between 18 and 27 degrees Celsius (64.4 to 80.6 degrees Fahrenheit), with relative humidity anywhere between 20 and 80 percent. Outside of those ranges puts your facility at direct risk for potential damage.
Even though temperature and humidity monitoring is top priority, especially within tech settings, it is still vital to monitor for other conditions that can lead to costly environmental downtime. Other important concerns to monitor for include power status, flood, fire, motion and room entry. Our Room Alert sensors provide affordable and effective solutions for monitoring any condition that may put your business at risk. Our Digital Active Power Sensor w/Temperature is our patented, award-winning sensor that provides the real-time power status of any electric device by simply strapping it to nearly any AC electrical cord. It is an easy-to-install, cost-effective and accurate way to monitor for unexpected power loss or outages. Our Flood Sensor w/ Cable is designed to detect any liquid making contact with the attached cable. This is helpful in preventing extensive water damage, mold damage and flooding. We have a long list of sensors to help users monitor any environment condition they may need.
You can trust Room Alert proactive environment monitoring to protect your facilities & assets and prevent costly environment-related downtime.
Contact Us
For any questions about environment monitoring with Room Alert, you can speak with a dedicated Product Specialist via email at Sales@AVTECH.com, by phone at 401.628.1600, or through our Live Chat feature right here on our website for a free consultation.          
For additional resources, please visit our YouTube Channel and be sure to read more of our articles to learn how Room Alert protects your assets and prevents costly damage. For all other information, please visit our Contact Page. Protect your facility…don't wait until it's too late.