Meet Our Senior International Product Specialist Steve Watson – Staff Spotlight
Our "Staff Spotlights" is an article series that highlights some key players on the AVTECH team. These articles show our Room Alert users the amazing team behind our environment monitoring products, accessories and services. We periodically release Staff Spotlight articles to share some insight on how our team has created and maintained Room Alert, the leading product for proactive environment monitoring worldwide.
Meet Steve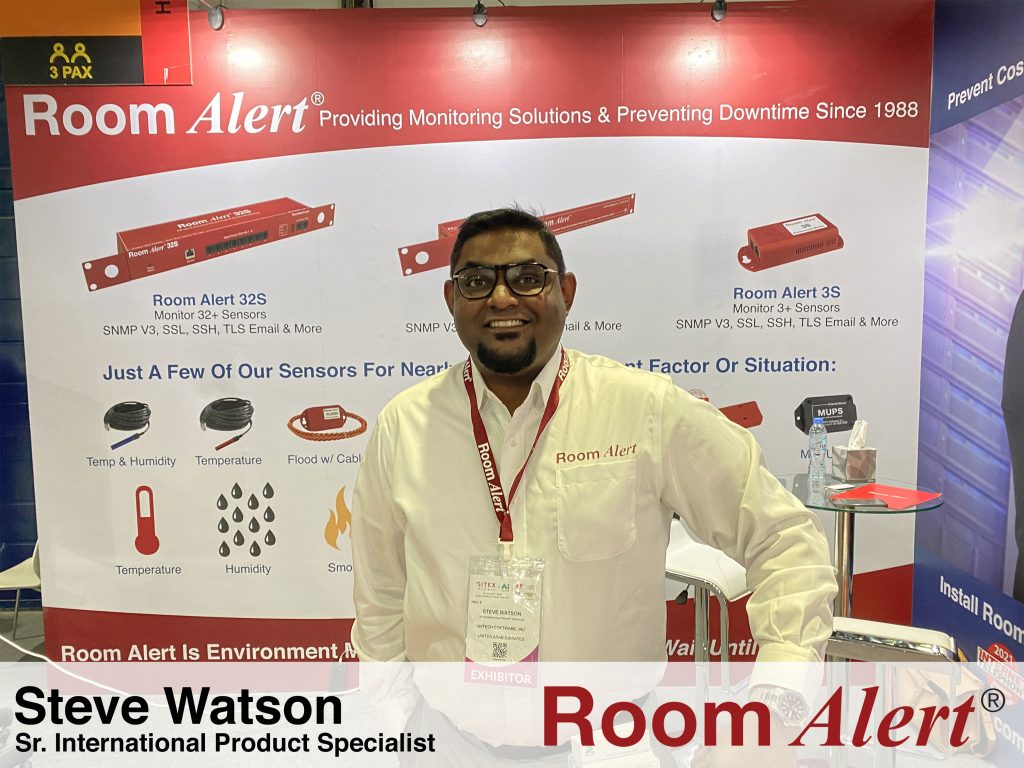 Steve Watson is our hard-working Senior International Product Specialist. Steve works closely with our international authorized AVTECH resellers to provide sales support. He develops reseller channel sales through consistently following up on leads and helping resellers identify the best Room Alert solution for their customers. Steve also trains resellers by educating them on available resources, in order to help resellers increase their sales as much as possible. Steve often collaborates with our Reseller Channel Manager, John Pinckney, to make sure that our resellers are happy and successful in selling Room Alert. 
The most important aspect of Steve's work is being able to connect with both end users and resellers on a daily basis. AVTECH is always innovating and improving the Room Alert product offering so there's always new information that needs to be communicated to end users and resellers in a timely manner. Steve aims to help resellers effectively manage the leads that we forward them, so the results are consistent sales and revenue for everyone. According to Steve, "I'm always excited to help resellers maximize opportunities that lead to more sales. Sharing the success stories behind our top resellers is very fulfilling." 
Another huge component of Steve's work is attending trade shows. Mostly recently, Steve attended GITEX Technology Week in October of 2021. At GITEX, we found a lot of positive interest from prospective resellers and end users. We also had local resellers meet up with us to help boost their reseller sales as well as share how Room Alert is critical to Business Continuity and preventing downtime. At trade shows, Steve's main goal is to help resellers leverage their preferred reseller status and sell Room Alert across various verticals.
About Steve Watson
Steve Watson graduated with a Master of Business Administration from Mahe Manipal University Dubai Campus. Before joining our team, he previously worked as a Solutions Specialist for Datazone Systems, AVTECH's preferred reseller in Dubai, UAE. 
The incredible work that Steve does is absolutely essential to the success of our international sales and reseller program. We are lucky to have Steve on our team, and he looks forward to assisting AVTECH resellers in any way that he can.
Contact Us
If you are interested in becoming an authorized AVTECH reseller and working with Steve Watson, please email us at Resellers@AVTECH.com. For any questions about environment monitoring with Room Alert, you can speak with a dedicated Product Specialist via email at Sales@AVTECH.com, by phone at 401.628.1600, or through our Live Chat feature right here on our website for a free consultation.