September Stock Update – Room Alert Is Ready To Protect Your Critical Assets Today!
As of September 27th, 2023, All Room Alert Monitors are In Stock & Ready To Ship
Our team always looks forward to sharing frequent inventory & stock updates, and we continue to take pride in announcing that Room Alert is in stock and ready to help protect your critical assets. We have plenty of inventory available at our Rhode Island headquarters, as well as Pennsylvania and Ireland distribution facilities. With no lead times and experience shipping to over 185 countries, we are eager to support all of our customers' needs by quickly shipping to Room Alert users anywhere in the world. To better support customers worldwide, we offer Euro support directly on our website with plans to add additional currencies shortly. We also provide customers same-day shipping on orders placed before 3 pm EST.
From Extreme Weather To OSHA Requirements, Room Alert Has You Covered!
Right now, we are seeing a variety of severe weather threaten people, property and productivity all around the world. Many are still suffering through heatwaves while others are battling flooding and the peak of hurricane season. In addition to all of that, the U.S. Department of Labor's Occupational Safety and Health Administration recently announced their newest 3 year National Emphasis Program aimed at preventing workplace hazards in warehouses, processing facilities, distribution centers, and high-risk retail establishments. This new OSHA standard could very soon require employers to identify heat hazards, either by monitoring weather conditions or measuring work area heat conditions using the heat index or ambient temperature and humidity. Luckily, Room Alert is here to help.
An Award-Winning Platform You Can Trust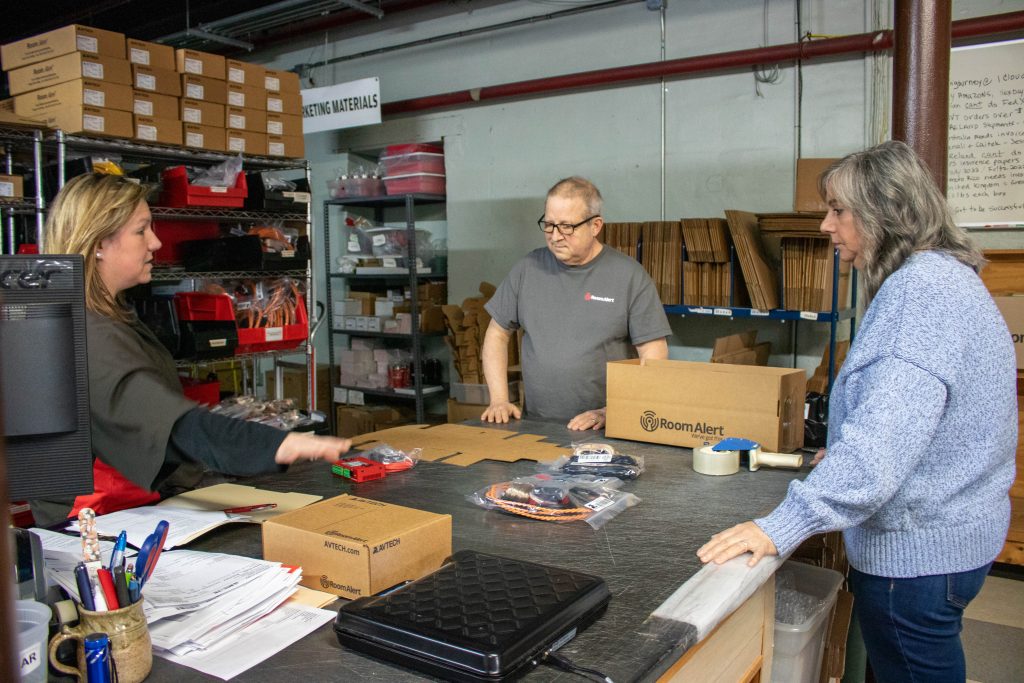 Advanced and secure, proactive environment monitoring with Room Alert has never been more critical than it is right now to keeping people safe and following industry compliance. Room Alert is an award-winning platform that has recently been in the news for receiving multiple accolades. Room Alert was named Leading Environment Monitoring Software Development, USA, in the Corporate Excellence Awards 2023. AVTECH is a finalist for the prestigious 2023 Go Global Awards. AVTECH and Room Alert have also been awarded the "Most Innovative Environment Monitoring Solutions Provider – 2023" by Corporate America Today in North America.
With the best team and the best products in stock, we're ready to help you protect your businesses, facilities and organizations from the 30% of data loss and costly unplanned outages caused by environmental threats.
Whether you buy direct from us, through one of our valued authorized Resellers, or through an online vendor, know that Room Alert is ready to ship out to you as soon as you purchase.
Contact Us
For any questions about environment monitoring with Room Alert, you can speak with a dedicated Product Specialist via email at Sales@AVTECH.com, by phone at 401.628.1600, or through our Live Chat feature right here on our website for a free consultation.             
For additional resources, please visit our YouTube Channel and be sure to read more of our articles to learn how Room Alert protects your assets and prevents costly damage.