Monitor and Log Industry Requirements with Room Alert
Room Alert is an environment monitoring worldwide leader, helping protect organizations in 184 countries from downtime caused by temperature, humidity, flood, power, smoke, motion, and more.
In addition to helping prevent downtime, Room Alert is also perfect for situations where organizations also need to log environment data for industry requirements such as temperature or relative humidity. Often, organizations in this situation need to ensure specific areas of their facilities (such as refrigerators, freezers, and storage units) meet mandated temperature ranges, and they also need to provide historic proof that they've been meeting that standard. This is a common monitoring need in warehouses, cold storage, pharmaceutical and other heavily regulated industries.
Frozen food and temperature logging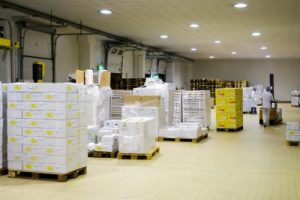 One of our customers purchased a Room Alert several years ago to monitor the temperature of a specific freezer unit in their warehouse. As a fresh seafood distributor, they are under very strict guidelines to ensure the seafood they are preparing meets federal standards for food safety.
They purchased one of our smaller Room Alerts since they only needed a small number of sensors as their temperature monitoring needs were specific to that freezer. However, while they only had the need to monitor a certain area, they opted to upgrade to the Enterprise level of their RoomAlert.com account.
Using RoomAlert.com on the Enterprise level allowed this user to store 365 days' worth of temperature history, which is what they are required to keep available for inspections and audits. While their need to have configured alerts was small (the Enterprise tier offers 75 alerts), their need to keep historical data is critical to meeting federal guidelines.
Since this Room Alert user upgraded to the Enterprise level of RoomAlert.com, they are also able to add up to 25 users to their account, so multiple people within the company can log in at any time to see their temperature history. This allows them to not only make sure they are meeting cold storage guidelines, it also allows them to track temperature trends over time, based on the amount of seafood being stored in that freezer and the time of year. The ability to do this lets them know when proactive maintenance on that freezer may be required, rather than waiting for a major issue to occur.
Historical temperature data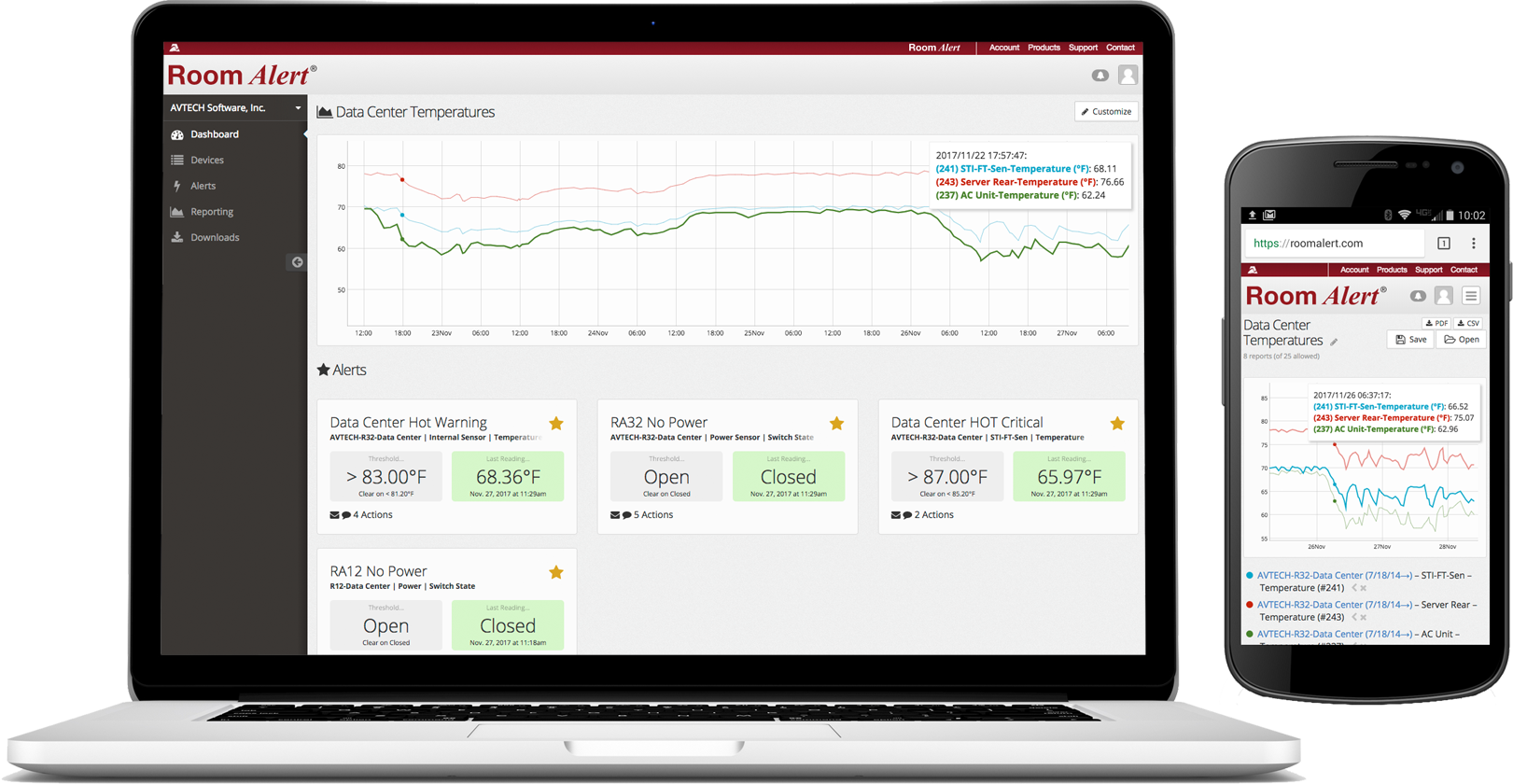 When routine inspections occur at this seafood facility, employees are able to easily bring up their reports in RoomAlert.com showing the temperature data their Room Alert has logged. The reports can be viewed from any internet-connected device, so employees and inspectors can log in from their phones, tablets, or computers to view the data.
The custom reports that this user created can also be exported as a CSV file, allowing them to view the data in any spreadsheet application, such as Microsoft Excel. Viewing the data this way lets them sort it via any field and create even more custom views based on the needs of the user or the inspector who is required to verify the temperature data.
By opting for the Enterprise tier with a single Room Alert, the seafood company knows that their critical temperature data is always being logged and stored based on the federal requirements they need to meet. They also know that should the freezer's temperature go anywhere near the highest allowed under those requirements, every critical employee within the company will receive an immediate alert so they can address the issue immediately, and help prevent the loss of any stored seafood.
Industry temperature requirements, Room Alert monitors, and RoomAlert.com
We have been able to build our Room Alert monitors, RoomAlert.com, and Device ManageR with our customer's needs in mind thanks to their constant feedback and suggestions. Many of our customers, especially those in unique situations or industries, have been able to provide us with input on how they're using Room Alert in their own facilities to monitor temperature, humidity, flood, power, smoke, motion, and more. This feedback has let us better understand their needs, and develop products to meet them.
If your organization has specific environment monitoring needs, especially if you are mandated to track and log data, please let us know. Our Product Specialists have been helping organizations all over the world, and we're almost guaranteed to be able to provide you with a specific solution to help you meet your mandated temperature or humidity monitoring requirements.
You can email Sales@AVTECH.com, call us at 401.628.1600 (or toll free 888.220.6700), or even join a live sales chat online to let us know what your requirements are. We'll be happy to provide a no-cost consultation and quote to help you see how Room Alert can help protect your organization.
Remember – Room Alert is environment monitoring made easy… don't wait until it's too late!
Note: The former GoToMyDevices online monitoring and management platform was migrated into RoomAlert.com in December 2017. For more information, please see our announcement article and FAQ.