It's Getting Hotter & Hotter…Be Sure To Monitor Your Assets with Room Alert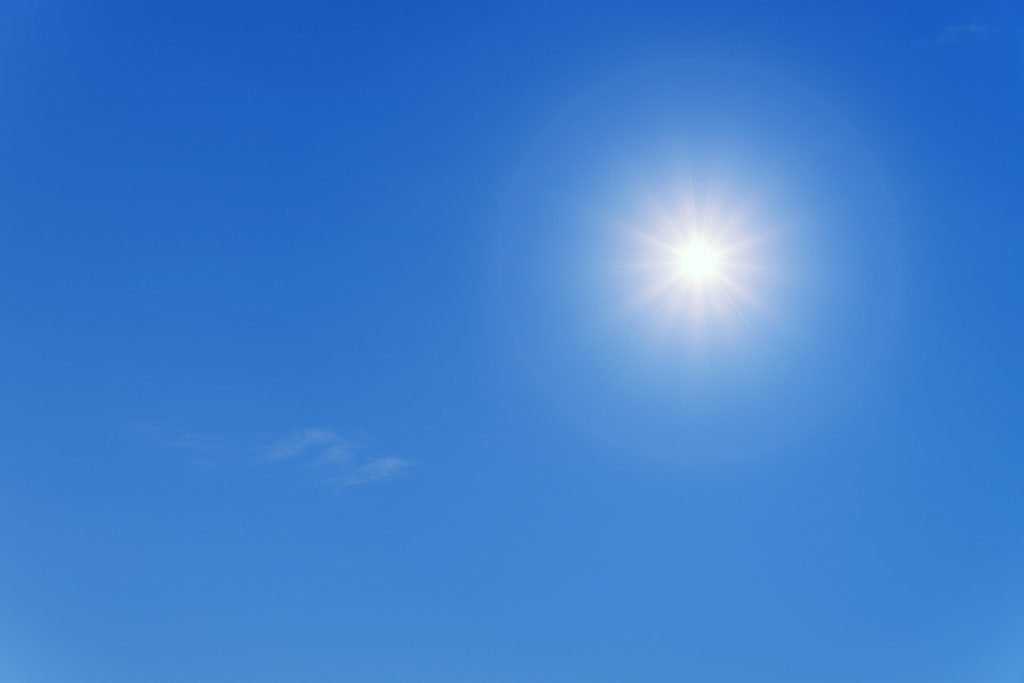 Last month, we talked about the upcoming hot and humid summer weather that we are all anticipating in the northern hemisphere. Proactive environment monitoring is especially crucial during these summer months because factors such as high temperatures, humidity and power outages can quickly lead to costly downtime. Unmonitored conditions such as temperature, humidity, heat index, flood, power and airflow allows for unforeseen circumstances to cause irreversible damage and disaster such as data loss, employee injury, equipment failure and network failure. 
Over the past several decades we've seen weather patterns indicating that summers are getting hotter and hotter every year. The data shown in weather trends demonstrates that environment monitoring is becoming increasingly more valuable to businesses who want to stay in business. Environment monitoring helps facilities increase uptime, reliability and the ability to minimize and prevent disruptions due to environment-related threats. A recent record-setting heat wave's remarkable power, size and unusually early appearance is suggesting that factors such as excessive heat, drought and wildfire risk is going to bring an incredibly hot summer for 2021 and businesses need to be prepared! 
Every summer season should prompt all businesses and facilities to reflect on their Business Continuity Planning and procedures in place to address unexpected circumstances that may come up. 30% of all costly downtime is caused by environment-related concerns. Facilities that are protected with advanced and secure environment monitoring are taking the best steps towards ensuring extreme heat, power outages, flooding and severe weather don't force them to close their doors.
Preventing Environmental Downtime with Room Alert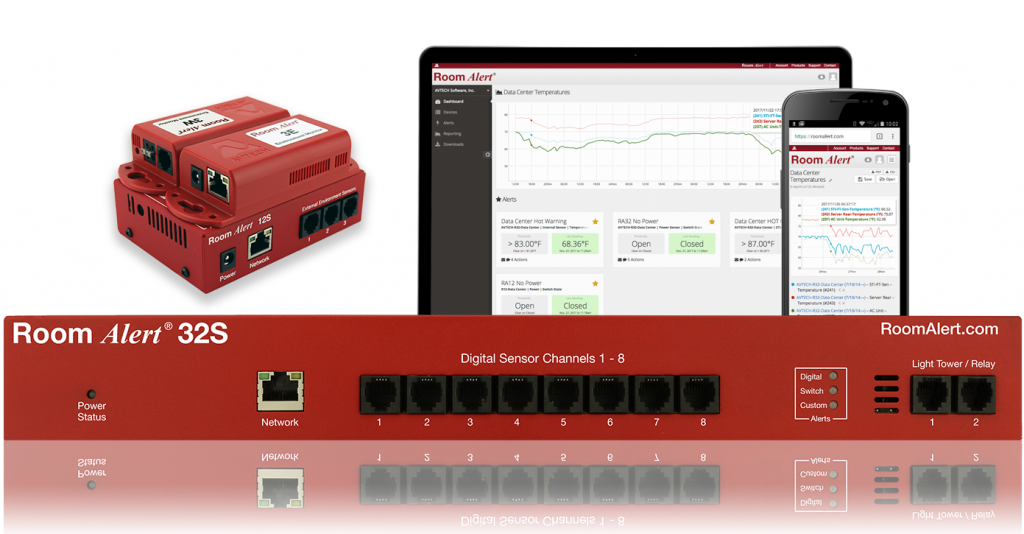 Our Room Alert product line offers monitors, sensors, accessories and online monitoring capabilities that provide a complete solution to preventing and minimizing environmental downtime. Room Alert is affordable, easy to install, reliable, fully TAA-compliant, and most importantly- the best environment monitoring solution available! Room Alert is made & supported in the USA, and is trusted by thousands of users such as all branches of the U.S. Government and Military and over 80% of the Fortune 1000. Room Alert is preventing costly downtime in data centers, warehouses, restaurants, medical labs and more in over 186 countries and even in outer space. 
Room Alert monitors and sensors can be installed in any environment to oversee various environmental conditions such as temperature, humidity, smoke/ fire, motion, room entry. Room Alert accessories such as our Flood Protect & Control Kit can be proactively set up to protect critical equipment and areas against flood and water leak damage. We also offer Room Alert online monitoring services such as Room Alert Account and Room Alert Manager. Room Alert Manager is a locally downloadable software that is fully compatible with third-party SNMP monitoring software. Both Room Alert Account and Room Alert Manager can be configured with custom alerting so users can be notified via text or email whenever unexpected changes in the environment are detected by Room Alert. This allows users to stay in the know and address concerns before they unfold to bigger disasters that force you to close your doors for good. 
We are extremely confident that our Room Alert products will be effective and efficient at providing your businesses and facilities with the proper protection to prevent costly environment disaster and damages. That is why we stand behind our Room Alert products with free firmware updates for life, a non-expiring Room Alert Account where you can access detailed information about your Room Alert monitors and direct communication with a dedicated Product Specialist who will help ensure you're getting the most out of Room Alert.
Room Alert is advanced & secure environment monitoring that will give you peace of mind in knowing that your facilities are always protected.
Contact Us
For any questions about environment monitoring with Room Alert, you can speak with a dedicated Product Specialist via email at Sales@AVTECH.com, by phone at 401.628.1600, or through our Live Chat feature right here on our website for a free consultation.           
For additional resources, please visit our YouTube Channel and be sure to read more of our articles to learn how Room Alert protects your assets and prevents costly damage. For all other information, please visit our Contact Page. Protect your facility…don't wait until it's too late.