AVTECH Software Won First Place for Property Technology in the 2021 Go Global Awards!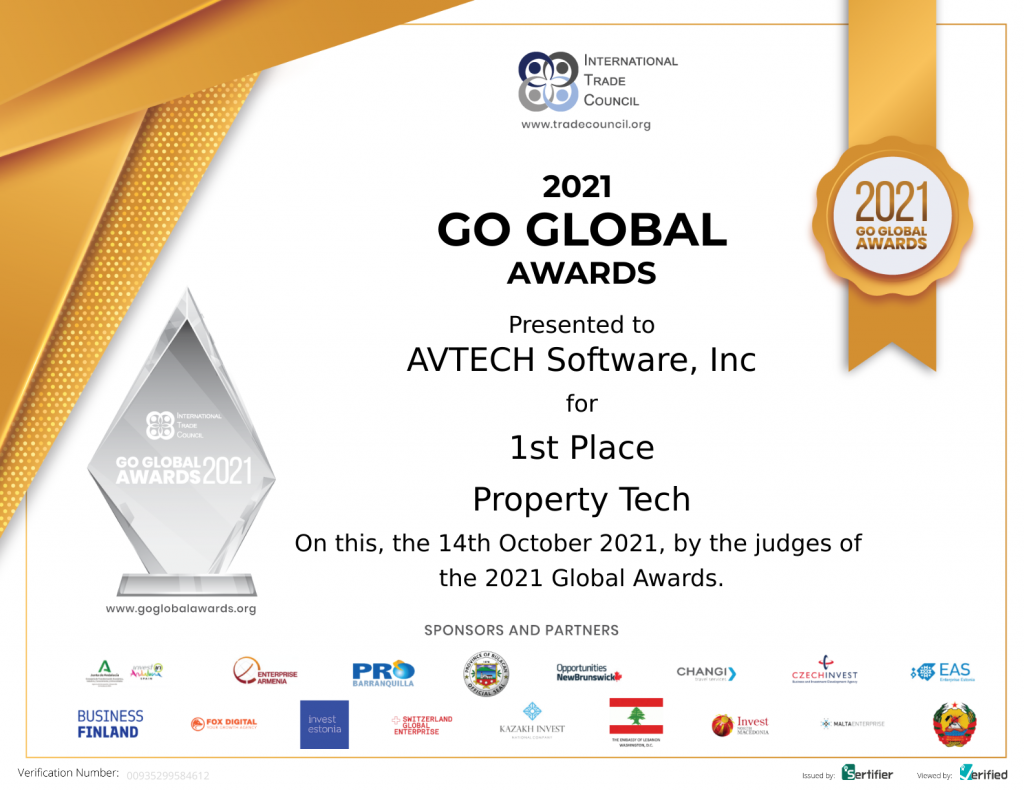 During the 2021 Go Global Awards ceremony presented by the International Trade Council on October 14th, AVTECH Software was awarded first place for the Property Technology category. The International Trade Council's Go Global Awards are designed to celebrate businesses that are innovative, unique and enterprising and we were honored to be a part of that. 
Though AVTECH has won various awards over the years, such as in 2019 when Room Alert was named the 2019 Innovation Product Of The Year by the International Trade Council, our team is particularly proud of having our Room Alert environment monitoring products named first place in the Property Technology space. 
For this year's Go Global awards, there were a total of 6,416 entries across 178 countries and 781 finalists across all categories. AVTECH beat out five other finalists from various parts of the world to take home the first place award in the Property Tech category. First place for Property Technology is a tremendous achievement that is extremely gratifying to everyone on our team!
AVTECH In 2021
In 2021, we decided to put an immense amount of time, money and resources into further developing our Room Alert product line offering. We are always looking for ways to improve and best serve our customers in preventing costly downtime in businesses and facilities. One way we did this was by continuing to advance Room Alert Manager, our next-gen local monitoring software platform. Room Alert Manager is AVTECH's all-in-one software solution for the discovery, management, monitoring, alerting, logging, graphing, automatic action and more of AVTECH's IT & facilities environment monitoring products. Another major effort for our team in 2021 was recently launching the Room Alert 3S in our Room Alert PRO Line. The Room Alert 3S is the ideal entry-level environment monitoring solution for users who require data privacy and security features. 
We are overjoyed to see Room Alert acknowledged as a top leader in Property Technology for helping to prevent and minimize costly environmental downtime.
Room Alert Can Protect All Properties & Facilities!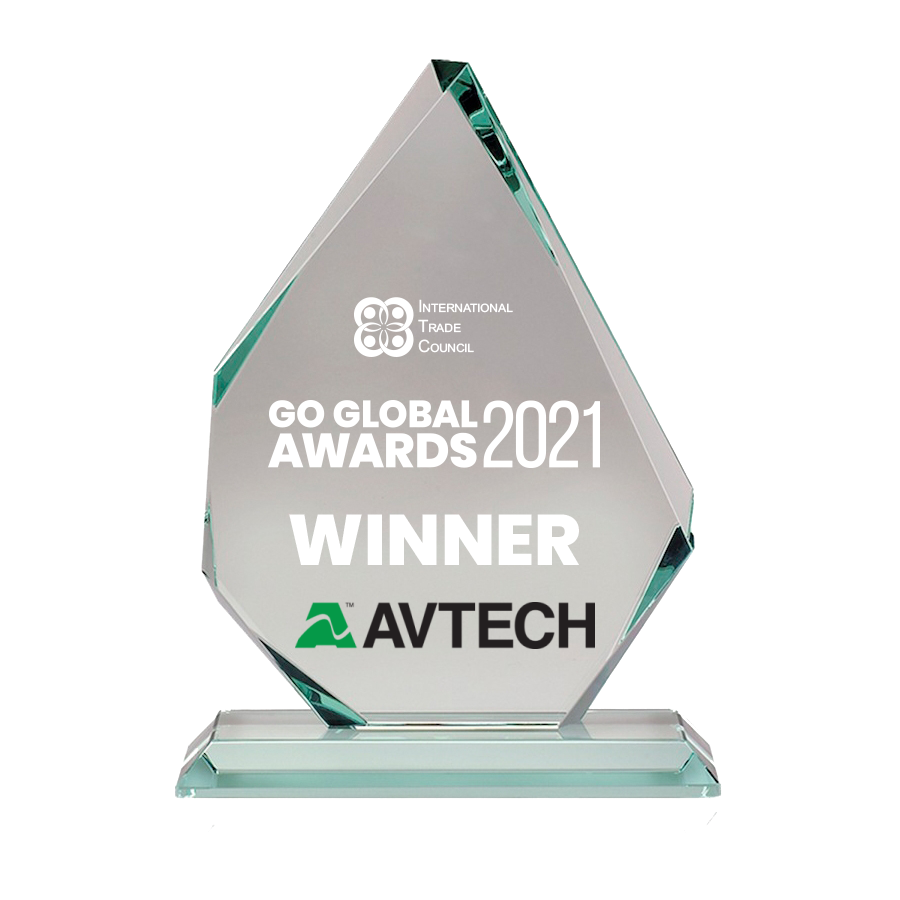 Property technology, also known simply as proptech, is defined as the usage of technology and software to assist in today's real estate needs. Room Alert is proactive and secure environment monitoring, which is a critical component to effective Business Continuity. Room Alert is vital in preventing the 30% of costly downtime caused by environment-related disasters. All property managers, regardless of the kind of property they are managing, should be including environment monitoring in their preparedness planning. If you want to prevent downtime or increase productivity in your facilities or properties, Room Alert is the best tool for monitoring the conditions of your environment. 
Buildings are 10x more likely to suffer from flood damage than they are from fire damage, yet many people do not proactively monitor for water detection. For example in an investment property, Room Alert can alert you to a water leak before it leads to flooding, mold, toxins in the air and even structural damage. Even a ⅛ inch pipe crack can leak 250 gallons of liquid in just one day! Maybe you can't always be on-site every day but Room Alert can be. 
Room Alert will send text or email notifications so you are aware of any changes in your environment that could lead to damage such as high temperatures and humidity, the presence of water or fire, doors being left open, unexpected power outages and more. You can have peace of mind with Room Alert proactively overseeing all of your properties and facilities. Room Alert will promptly notify you of any changes in your environment, so you can always stay in the know and take immediate corrective action before disaster strikes.
Contact Us
For any questions about environment monitoring with Room Alert, you can speak with a dedicated Product Specialist via email at Sales@AVTECH.com, by phone at 401.628.1600, or through our Live Chat feature right here on our website for a free consultation.         
For additional resources, please visit our YouTube Channel and be sure to read more of our articles to learn how Room Alert protects your assets and prevents costly damage. For all other information, please visit our Contact Page. Protect your facility…don't wait until it's too late.