How To Meet OSHA Compliance And Increase Worker Safety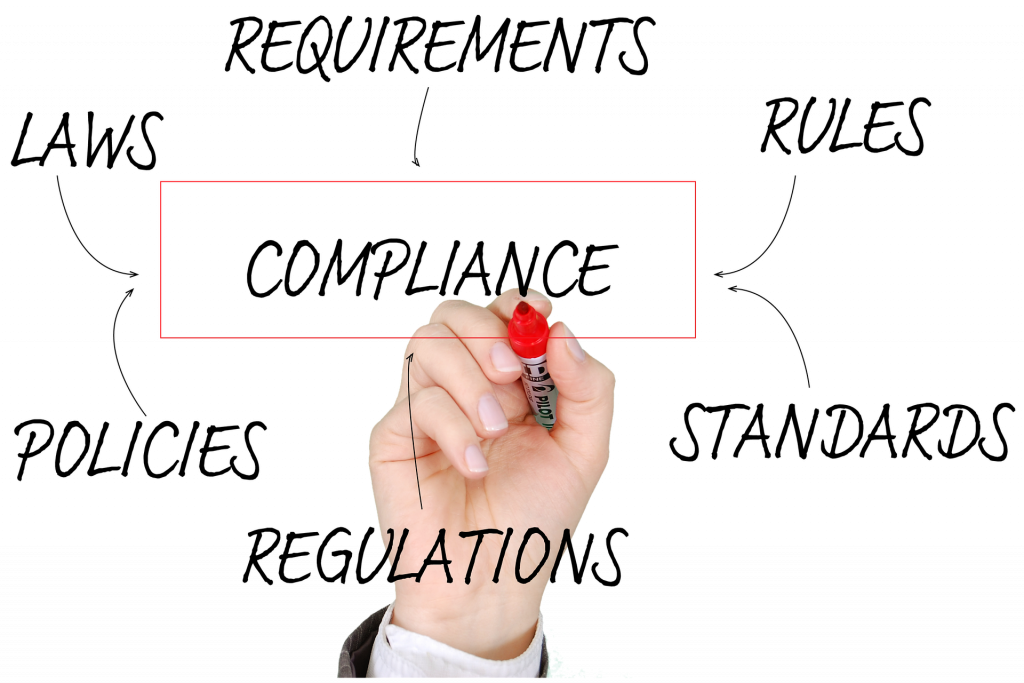 Since April of 2022, the Department of Labor's Occupational Safety and Health Administration (OSHA) has implemented a National Emphasis Program regarding Outdoor and Indoor Heat-Related Hazards. This national program, as well as the upcoming federal mandates, are in response to the millions of U.S. workers that are exposed to heat in their workplaces. Heat is the number one cause of weather-related death in the workplace and these deaths can be prevented with the proper heat mitigation and proactive planning. Hazardous heat exposure can occur indoors or outdoors, and can occur during any season if the conditions are right, not only during heat waves. However, some high-risk states such as Washington, Minnesota, and California have already started enacting specific laws governing occupational heat exposure.
In anticipation of OSHA's stricter compliance standards for worker safety, now is the time for employers to reflect on their employee's work conditions. Get ahead of the soon-to-come mandates and create plans that protect your workers from developing heat-related illnesses. Put these plans in place now to protect your employees and avoid paying hefty fines later.
Start Implementing Heat Illness Prevention Plans
The most effective way to start creating your heat illness prevention plan is with proactive environment monitoring, as ambient temperature and heat index monitoring is part of OSHA's current guidance. Environment monitoring helps to ensure your employees are working in safe conditions. Room Alert is the best in advanced and secure environment monitoring because Room Alert provides peace of mind. The Room Alert platform consists of monitors, sensors, accessories, and software that all work together to offer a complete solution for heat illness prevention environment monitoring. We have sensors for overseeing temperature, humidity, heat index, flood, power, airflow and more.
Guidance Features – Threshold Ranges, Established Standards & Heat Index Readings
Having Room Alert installed in your work environment is like having reliable eyes on-site at all times. In anticipation of OSHA's federal requirements, we created Guidance sections in our Room Alert Manager software and Room Alert Account online dashboard. Our Guidance features include threshold ranges, established standards, and heat index readings. All of our guidance features work in tandem, making it exceptionally easy to follow guidance regulations. 
With threshold ranges, users can define the exact range they want to maintain in their environment. You can set your own custom threshold ranges or choose from pre-defined safety standards set by organizations such as the American Society of Heating, Refrigerating and Air-Conditioning Engineers (ASHRAE) and National Weather Service (NWS). Threshold ranges are beneficial when creating alerts and graph overlays because threshold ranges help you keep track of how your work conditions compare to the recommended temperature ranges. This will help you in understanding whether or not you're meeting compliance requirements. 
With established standards, you can see more information about established standards and suggested threshold ranges such as "ASHRAE – Data Center" and "NWS – Heat Index". Here you can also view your graphed data trends over the last 24 hours. 
With heat index readings, you can quickly and easily see all of the heat index, otherwise known as the feels like temperature, readings from all your Digital Temperature & Humidity sensors. Then based on your heat index readings, our heat gauge will quickly indicate if your readings show extreme danger, danger, extreme caution, caution or low risk in regards to OSHA worker safety mandates. 
Our Guidance features give you the unmatched experience of having an exceptional view of your environmental conditions. They also help you interpret that data into how it impacts potential heat-related hazards, making it easier than ever to meet OSHA compliance and increase employee safety.
Room Alert Environment Monitoring
Let's say you are a manufacturer. You likely have hot local heat sources, like furnaces, in your factory. Your employees are melting substances like metal or glass and using machinery that can become extremely hot. This affects the surrounding environment, regardless of outdoor temperatures, and can quickly lead to heat-related hazards. These hazards can then be further exacerbated by your workers' protective clothing that holds in body heat. OSHA's new heat standards are aiming to address indoor manufacturing facilities exactly like this and target indoor workers without climate-controlled environments.  
With Room Alert, you can easily follow OSHA guidelines and keep workers safe. OSHA recommends that employers maintain a temperature between 68 degrees and 78 degrees Fahrenheit (20 degrees to 25 degrees Celsius). You can configure Room Alert to text you and your team if the temperature reaches outside of the appropriate range. Furthermore, Room Alert can quickly turn on a fan or AC unit to bring down the heat, increase air circulation and immediately address potential heat threats. 
Outside of manufacturing settings, Room Alert is beneficial for mitigating worker safety threats in a variety of industries such as bakeries, kitchens, and laundries with indoor heat-generating appliances, as well as electrical utilities with boiler rooms. Even fire services, iron and steel mills and foundries, and warehouses need climate-controlled environments to keep employees safe from the heat. 
Whether you are mandated to comply with OSHA federal guidelines or are concerned with keeping your employees safe in record-breaking heat, Room Alert is ready to help. Our team is happy to work with you to understand exactly what your business needs to meet state/ federal requirements and keep your workplace safe.
Contact Us
If you have any questions, please contact us today through email at Sales@AVTECH.com, through our online Live Chat service, or via phone at 401.628.1600.       
You can also visit our YouTube Channel and read our articles here to learn many other reasons why you need Proactive Environment Monitoring with Room Alert.