Why You Need Room Alert – Heatwaves From California to Spain and India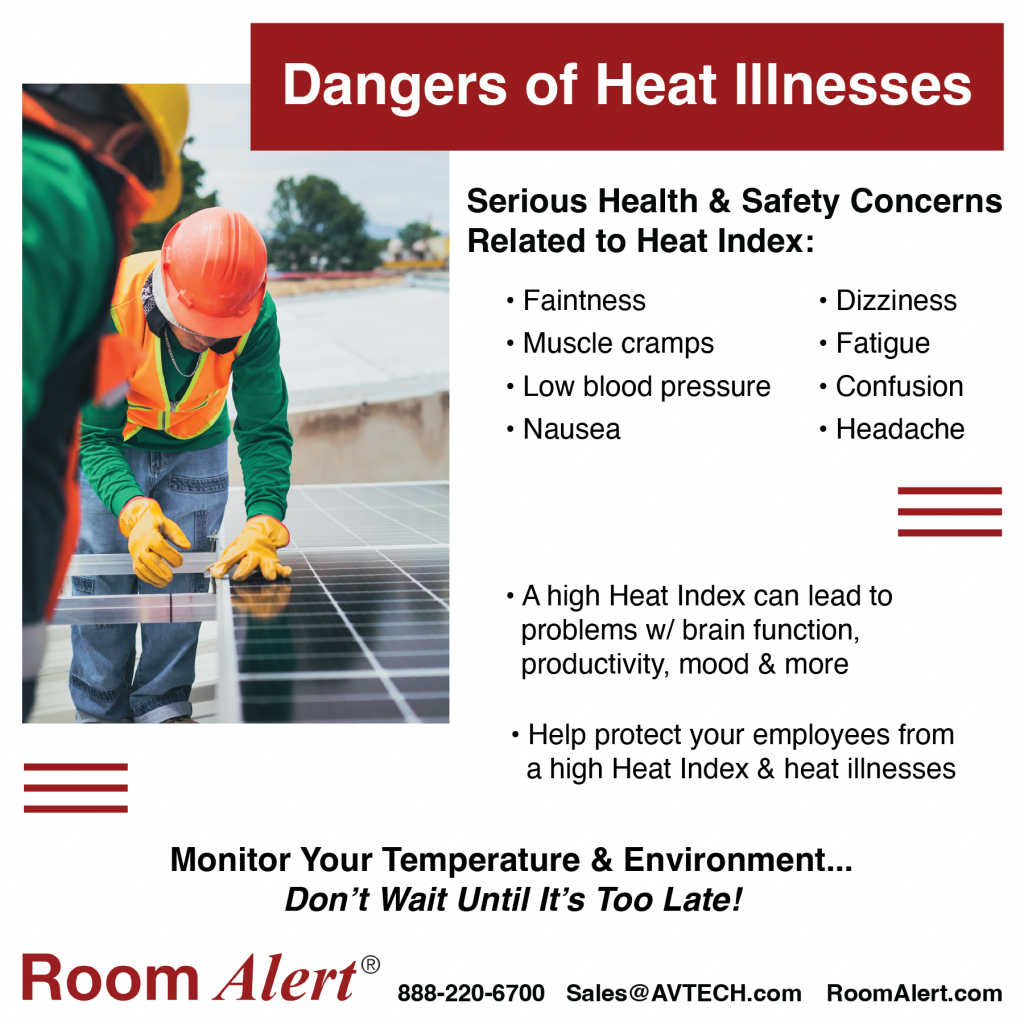 Extreme heat can quickly threaten your customers, employees, students, tenants, sensitive data and inventory. Heat waves kill more Americans than many other natural disasters such as floods, tornadoes and hurricanes. Heat waves can also cause blackouts and power outages. The direct and indirect impacts of heatwaves can lead to costly and irreversible disasters. While it is important to prepare for high heat and heat waves every year, this year it is especially critical. We are already starting to see early heat waves hit various areas around the world. Spain experienced a record-breaking heatwave in May with temperatures reaching 104.5 degrees Fahrenheit (40.2 degrees Celsius). In India, an intense heatwave is sweeping through with temperatures hitting a record 120.5 degrees Fahrenheit (49.2 degrees Celsius) in parts of the capital, Delhi. In the United States, many parts of the country are also experiencing extreme heat. In California, The National Weather Service said a high of 89 degrees Fahrenheit (31.6 degrees Celsius) was recorded in Santa Rosa, north of San Francisco, breaking a record of 86 degrees Fahrenheit (30 degrees Celsius) set in 1926. Heatwaves strike all around the world. Regardless of where you are located, the size of your facility, or the type of business you are, everyone should prepare for extreme heat and humidity as a part of their Business Continuity Plan.
Control What You Can Control With Environment Monitoring
While it is alarming to see heatwaves hit various parts of the world this early, we know that the hot weather is just getting started. We cannot control the weather, however, we can take what we know about weather patterns indicating summers getting hotter and hotter every year, and use that information to our advantage. The most effective way for businesses, organizations and facilities to help keep the heat under control is with environment monitoring. Room Alert is the best in environment monitoring because it takes a proactive, all-encompassing approach to disaster prevention and preparedness. Our Room Alert platform combines monitors, sensors, accessories and online services and software to give you peace of mind. Room Alert works by overseeing the conditions in your environment such as temperature, humidity, flood, power, air flow, room entry, smoke and motion. Room Alert will notify you via text or email notification if a change in the environment is detected, such as if the temperature spikes or if the power unexpectedly goes out.
For example, let's say you have a Digital Temperature & Humidity Sensor installed in your warehouse to monitor the heat index for worker safety. This sensor has a special enclosure cap to promote increased air circulation that results in fast and accurate readings of the conditions in your environment. If Room Alert detects the heat index has risen above 80 degrees Fahrenheit (26 degrees Celsius) then it can alert you to take caution. Now you can take corrective action such as turning on the AC for your workers to prevent heat-related illness. Or let's say you have a Digital Active Power Sensor w/Temperature installed in your data center to comply with ASHRAE's Recommended Data Center Temperature & Humidity ranges. If Room Alert detects that your data center exceeds 81 degrees Fahrenheit (27 degrees Celsius) then you and your team will be promptly notified. Since Room Alert notifies you in a timely manner, you are able to address the problem before equipment overheating/failure, irreversible data loss, warping of materials and hardware corrosion occurs. The Digital Active Power Sensor w/Temperature also monitors power status so if your facility unexpectedly loses power during a heat wave, you will be notified. This saves you valuable time in damages as well as your business's reputation.
With many businesses currently short-staffed or managing a hybrid work schedule, Room Alert provides users with peace of mind. Having Room Alert means always having eyes on-site to monitor any potential threats and therefore giving your team the most time to respond and take corrective action. You can't always know when a heatwave or power outage is going to hit, but you can install Room Alert to help protect your assets when you aren't there. Environment monitoring with Room Alert means preventing and minimizing the extent of costly environmental downtime due to heatwaves or other disasters.
Contact Us
If you have any questions about monitoring extreme heat with Room Alert, please contact us today through email at Sales@AVTECH.com, through our online Live Chat service, or via phone at 401.628.1600.  
You can also visit our YouTube Channel and read our articles here to learn many other reasons why you need Proactive Environment Monitoring with Room Alert.