Stock Update – Room Alert Has You Covered In 2023!
As of February 15th, 2023, All Room Alert Monitors are In Stock & Ready To Ship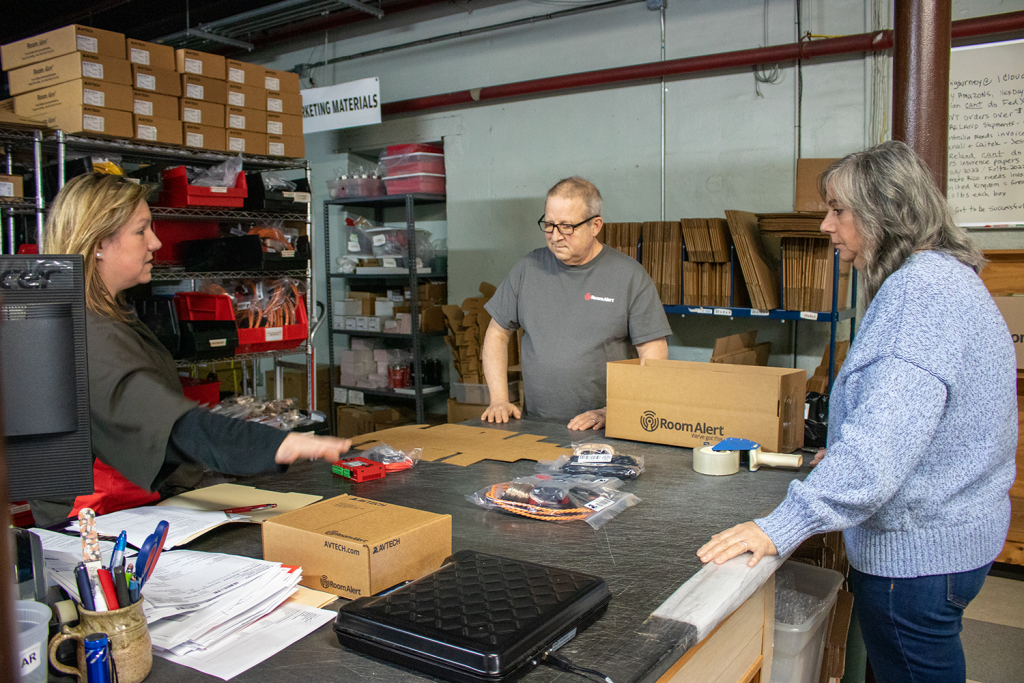 Due to our proactive business continuity approach and inventory planning, we currently have plenty of Room Alert monitors, sensors and accessories in stock and ready to ship to you. We are so proud of our dedicated team for working incredibly hard throughout 2022 and leading us toward continued success in 2023. 
Over the past several years, we have invested a massive amount of time, energy and money into securing our domestic supply chain. On top of that, we have also invested a great deal in strengthening our global presence. Recently we acquired OpenXTRA, a dedicated and successful authorized AVTECH reseller for nearly 20 years. This acquisition reinforces Room Alert's position throughout the UK and EU while allowing us to better service our customers around the world.
Global Distribution
Another huge component to our success is thanks to our diverse facilities where we are able to hold and ship product. Our Rhode Island headquarters as well as our Pennsylvania and Ireland distribution facilities allow us to quickly ship to Room Alert users anywhere in the world. Between these three operations, we are prepared to support customers right when they come to us. There are no lead times on Room Alert products and we offer customers same-day shipping on orders placed before 3 pm EST. With experience shipping to over 185 countries, you can take comfort in trusting Room Alert to cover all of your environmental monitoring needs.
A Platform You Can Trust
Our entire Room Alert platform is developed, made and supported in the USA. Room Alert is also a fully TAA-compliant solution for any organization that falls under GSA schedule and SEWP contracts. Room Alert is even trusted by over 86% of the Fortune 1000 and all branches of the U.S. Government and Military. We pride ourselves on having the best team, creating the best products, to best support your organization and protect your assets from the 30% of costly data loss and downtime that is caused by environmental threats.
Contact Us
Whether you buy direct from us, through one of our valued authorized Resellers, or through an online vendor, know that Room Alert is ready to ship out to you as soon as you purchase. If you have any questions, please contact us today through email at Sales@AVTECH.com, through our online Live Chat service, or via phone at 401.628.1600.