Knowledge Base / News
No-Cost Room Alert Account Upgrade, Effective Immediately
The concerns over the rapid spread of the COVID-19 virus (also known as coronavirus) have led to a number of local, state, and federal recommendations here in the United States involving the closing of schools and businesses. Many of our customers internationally have already reported being mandated to work remotely, with their offices shutting down to help stop the spread of coronavirus.

Room Alert has always been a leader in business continuity planning and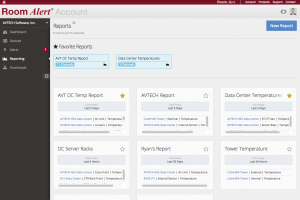 has become a critical tool in helping to protect facilities that may remain unstaffed for longer periods of time. If your team is mandated to work remotely, it's vitally important that the infrastructure your employees are connecting to remains protected, and your team members are able to effectively communicate with each other in the event that conditions that impact your network access change suddenly.

To help our customers better protect their facilities and networks during this unprecedented time, we are announcing that effective immediately, all Room Alert Account users currently on the Base or Personal tiers are being upgraded to the Professional tier at no cost for the next 6 months.

We feel that Room Alert users that rely on our Room Alert Account dashboard need to have the tools to effectively communicate with other team members remotely should alerts be triggered in their facility. By upgrading all users on the Base or Personal tiers, our users will now have no-cost access to the following for the next 6 months:

●    Up to 10 registered users on the account
●    25 configured alerts
●    Unlimited notifications
●    Advanced alerting, which includes real-time communication on alert status messages
●    Public URL access 
●    Patented Monitor360 virtual sensor and alert access 

As businesses across the world feel the impact of closures and social distancing to help stop the spread of COVID-19, it's even more critical to ensure problems that could cause downtime and data loss are monitored closely. We hope that our users can effectively use Room Alert and Room Alert Account to keep their organizations up and running as much as possible over the coming months.

AVTECH plans to remain open as long as possible, and our employees all have remote access to work from home if/when the need arises. We are now also able to ship out of three separate locations to help ensure our customer needs are taken care of. With a wealth of information available online about Room Alert and Room Alert Account services, we feel our customers are better prepared to face the challenges these uncertain times are bringing to all of us.

Finally, and most importantly – be well, and stay safe.
Room Alert is Made in the USA, ships the same day, and has been protecting facilities in over 185 countries since 1988.