Invest In Room Alert Flood Sensors During Our Spring 2020 Promo
Spring 2020 Flood Sensor Promotion EXTENDED Until June 30, 2020
Many of our users are currently finding themselves working remotely during the ongoing COVID-19 pandemic. With fewer people in your facility, or perhaps none at all, it's critical to monitor areas that could potentially be impacted by an unseen water leak. If your employees and staff are relying on your network for remote connectivity and services, it's important that your network remains up and running as much as possible.
As we prepare for the season that brings April showers and hopefully May flowers, it is important to revisit your organization's business continuity and disaster recovery plans to ensure your business is being proactive and prepared for weather conditions that may pose a threat. Protecting your assets and employees helps prevent costly downtime and ensures long success for your organization. Business owners, employers, facility managers and more need to be properly prepared with the correct equipment to handle potential environmental damage from flooding, water leaks and so much more.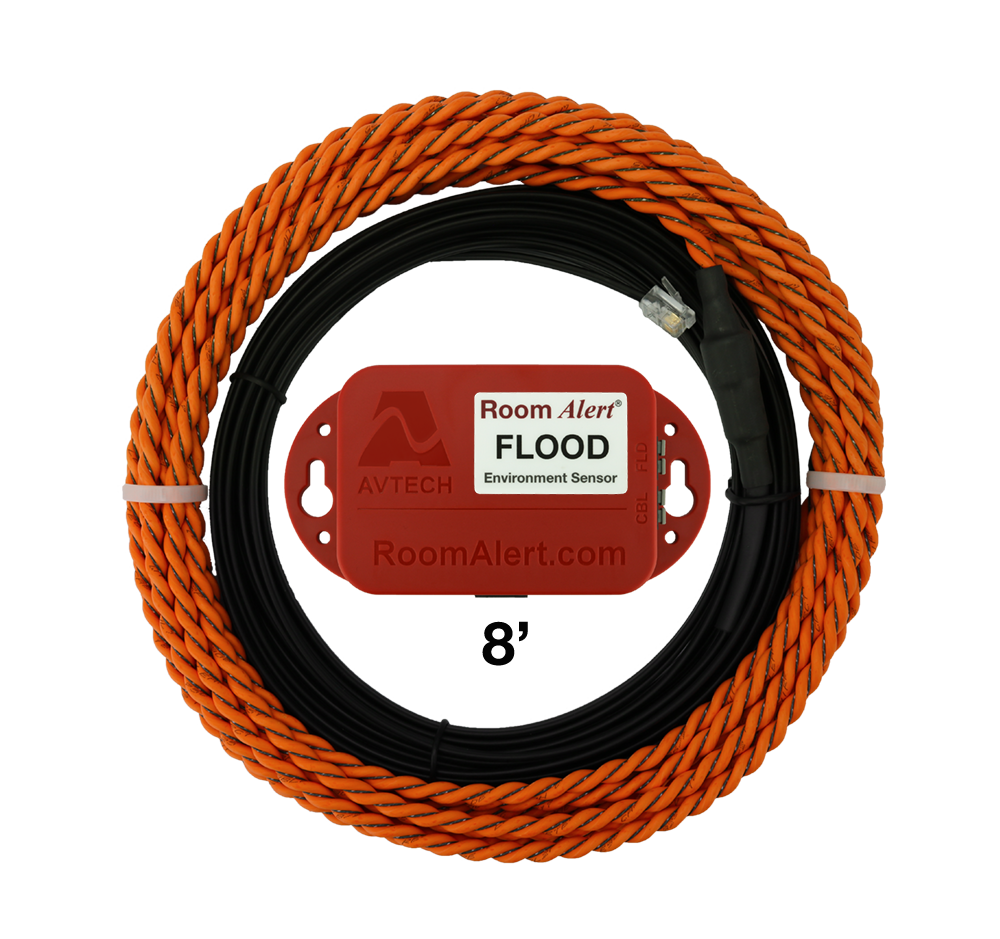 To help protect businesses, facilities and organizations from experiencing costly downtime and damage due to upcoming spring weather, we are offering from now April 1st until June 30th, 2020,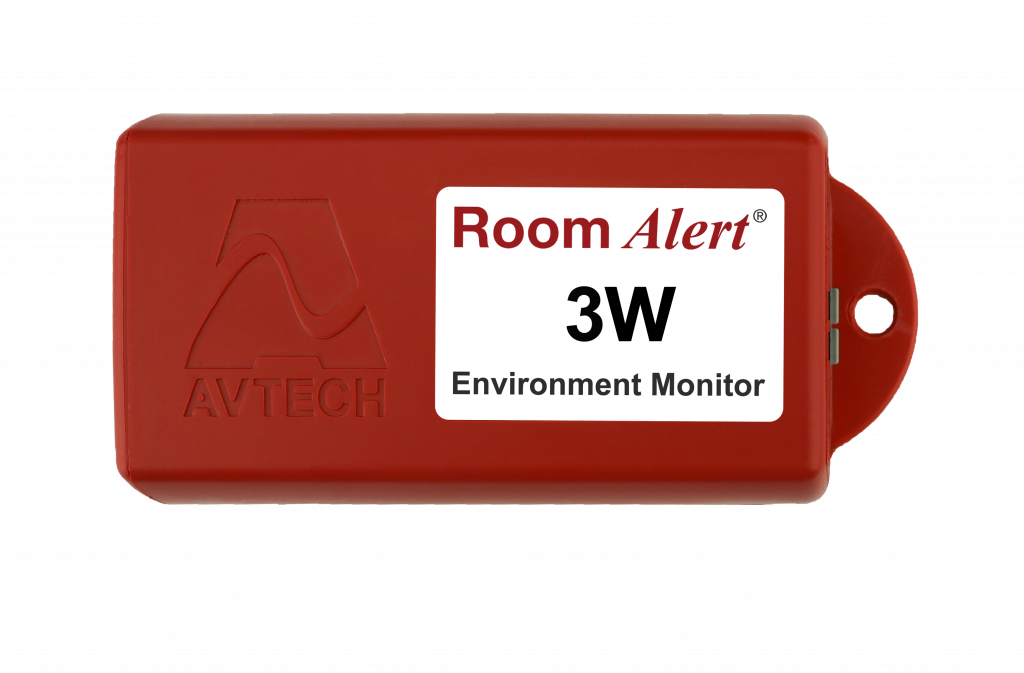 1 FREE Flood Sensor w/ 8' Cable (a $265 value) with the purchase of a Room Alert 12E/ER, 32E or our NEW most advanced, most secure and highest capacity Room Alert 32S
1 FREE Room Alert 3 Wi-Fi (a $165 value) with the purchase of a standalone Flood Sensor w/8' or 24′ Cable
FREE 90 Day RoomAlert.com Account Upgrade, applicable on ANY tier, for anyone who takes advantage of this promotion from now until May 31st, 2020. This includes new customers who will receive FREE 90 Day Professional level account services, compared to the normal 1 Year of Personal level account services for new customers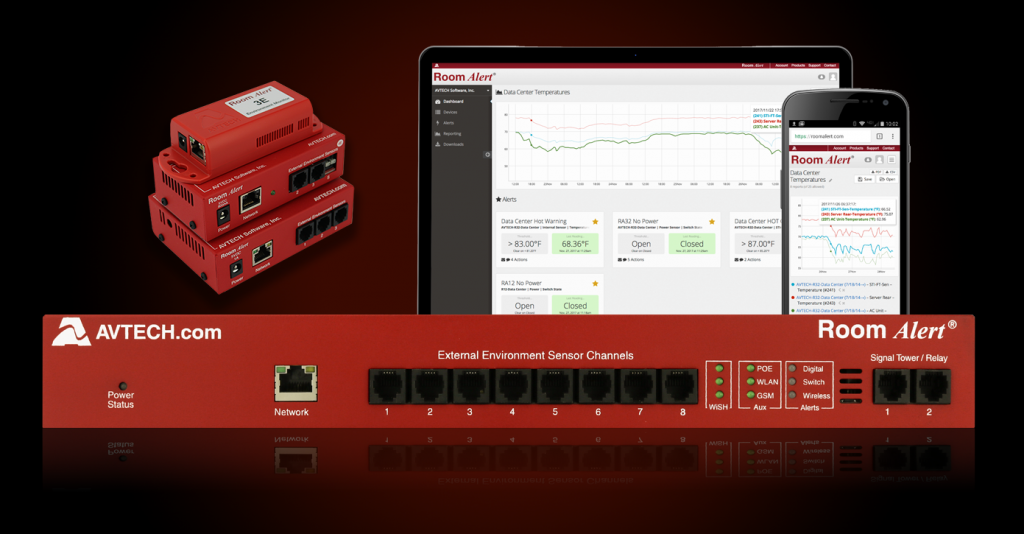 This promotion ends promptly on June 30th, 2020 and will not be extended…order now to take advantage of this offer!
For a custom no obligation quote, please contact one of our dedicated Sr Product Specialists. Don't wait until water damage, changes in temperature and humidity, mold, and more impact your organization! Install Room Alert today and have peace of mind tonight, knowing your facility is protected by the most popular product for "IT & Facilities Environment Monitoring" worldwide.
Room Alert is currently in stock and shipping out of three different locations (Warren, RI; Pittsburgh, PA; Shannon, Ireland) to help our customers with whatever they need to help keep their facilities protected against environment-related damages during the ongoing pandemic. You can refer to our COVID-19 Resources page at any time for up-to-date information on company operations status and shipping timeframes.