How To Prevent Downtime While Working Remotely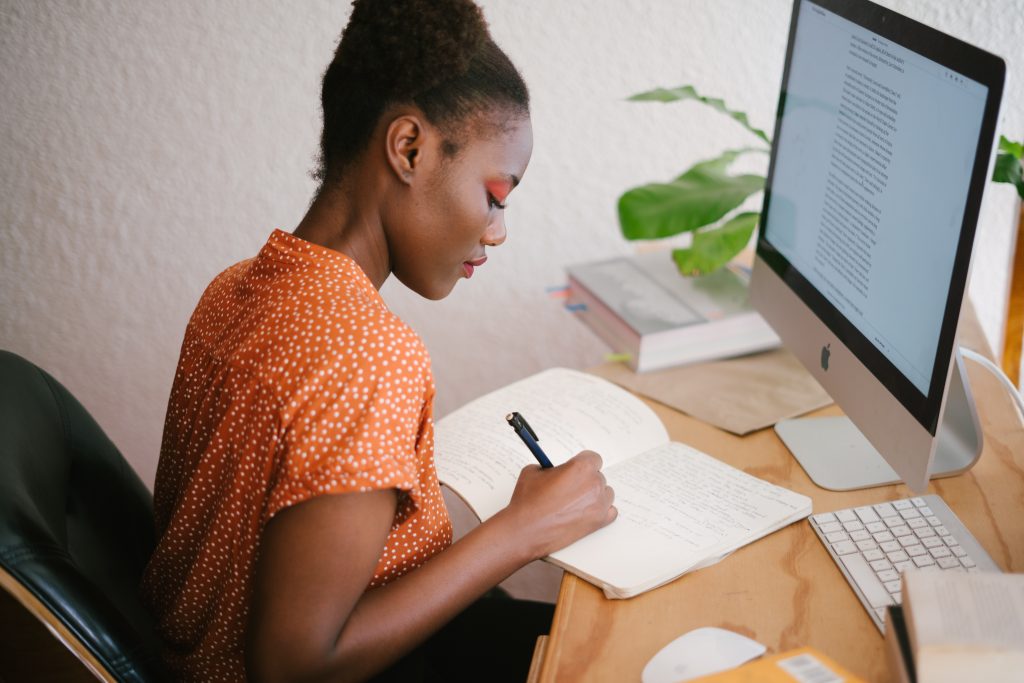 Right now many organizations are revisiting their business continuity and disaster recovery plans so they can be better prepared for unforeseen circumstances in the future. One of the biggest shifts we've seen for many businesses is moving their entire workforce to work remotely in an effort to comply with social distancing. Unfortunately, with so much uncertainty surrounding an unprecedented event, no one knows how long businesses, warehouses and facilities of all sizes will have to sustain working remotely and being entirely unmanned. 
Luckily, proactive environment monitoring with Room Alert monitors, sensors and accessories serve to oversee the environment conditions in your facilities when you're short-staffed or at times like this, completely unstaffed. Not only is AVTECH fully operational as an essential business in RI, we also have plenty of Room Alert products in stock and ready to ship from our three separate shipping facilities (RI, PA and Ireland). We're here to show our support to our customers and dedication to helping our Room Alert users protect their assets, employees and entire organizations, especially during this time.
We've received feedback from our customers who are concerned about the environment conditions in their facilities changing, such as rising temperature, humidity and heat index in their data centers, server rooms and warehouses. The environment conditions in any facility can range dramatically and cause severe damage, especially if they aren't being actively monitored for an extended period of time. Issues such as a small water leak can arise and cause massive downtime like flooding without your staff even being aware, especially when a lot of workforces are not on-site.
Our customers have also expressed concern about the sudden massive increase in remote access for employees, which can negatively impact a company's internal infrastructure. Many of us have been revisiting internal systems constantly. As remote workforces increase, monitoring the bandwidth and availability of your network has become more important than ever. Through being proactive and monitoring your internal infrastructure, you can ensure your organization isn't hitting any limits due to incoming and outgoing traffic.
If your network can't support the number of employees working remotely, your internal infrastructure and overall business can be dramatically impacted. For example, with an overwhelming number of remote workers, the speed of your internet can become slow and sluggish. This leads to frustrated employees, inability to service customers, a lack of communication and so much more. Confirming that your network can support your employees is an extremely vital task to prevent and minimize costly downtime.
Another form of costly downtime is unmonitored environment conditions. Our Room Alert monitors, sensors and accessories are designed to oversee any changes in your environment and notify you when changes occur. Without staff on-site, it's easy for a small leak to cause significant damage, or for high humidity to cause mold or mildew growth. Even worse, high temperatures caused by failed air conditioners could bring down the very network your remote workforce is depending on. With Room Alert, you are informed and able to take corrective action to prevent damages and downtime.
Since 1988, we have researched business continuity and developed environment monitoring products to prevent downtime and damage for businesses of all kinds and sizes. Room Alert prepares your organization by strengthening your business continuity, risk management and disaster recovery planning. Before the increase of remote working due to COVID-19, Room Alert was already the most popular product for "IT & Facilities Environment Monitoring" worldwide and trusted by users across 186 of 196 countries, in Antarctica, and in space.
To show our respect and appreciation for all of our Room Alert customers, especially during this time of crisis, we want to remind our customers that we are here to help in any way that we can. Room Alert is dedicated to supporting and protecting your facilities, employees and assets now more than ever.
One way we helped our customers worldwide was to offer no-cost Room Alert Account upgrades for the next six months to our users who were previously on the Base and Personal Tiers. This upgrade means access to advanced features such as:
Up to 10 registered users on the account

25 configured alerts

Unlimited notifications

Advanced alerting

, such as real-time communication on alert status messages

Patented

Monitor360

virtual sensor and alert access
We want to encourage anyone who uses any of our Room Alert monitors, sensors, accessories and/or services to please reach out to us if there is anything we can do to help you protect your facility from costly downtime and disaster. We want to ensure that the Room Alert proactive environment monitoring component of your business continuity planning is as comprehensive and effective as possible. Even as most of our team is currently working remotely, we still have the tools and determination to service our customers just as efficiently as we have since 1988.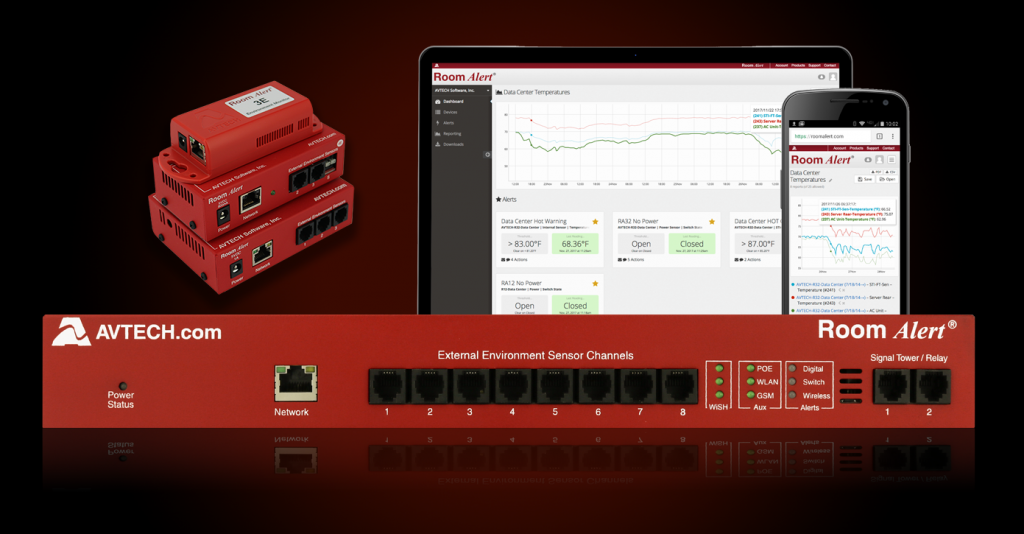 Contact Us
If you notice your Room Alert monitor is not working to the best of its ability, or if you're unsure on how to implement a certain feature in your Room Alert Account or if you have any other questions or concerns at all, please reach out to us at Sales@AVTECH.com or Support@AVTECH.com. For any additional information on how to contact us, click here.