Knowledge Base / News
Top 10 Threats Impacting Your Business In 2022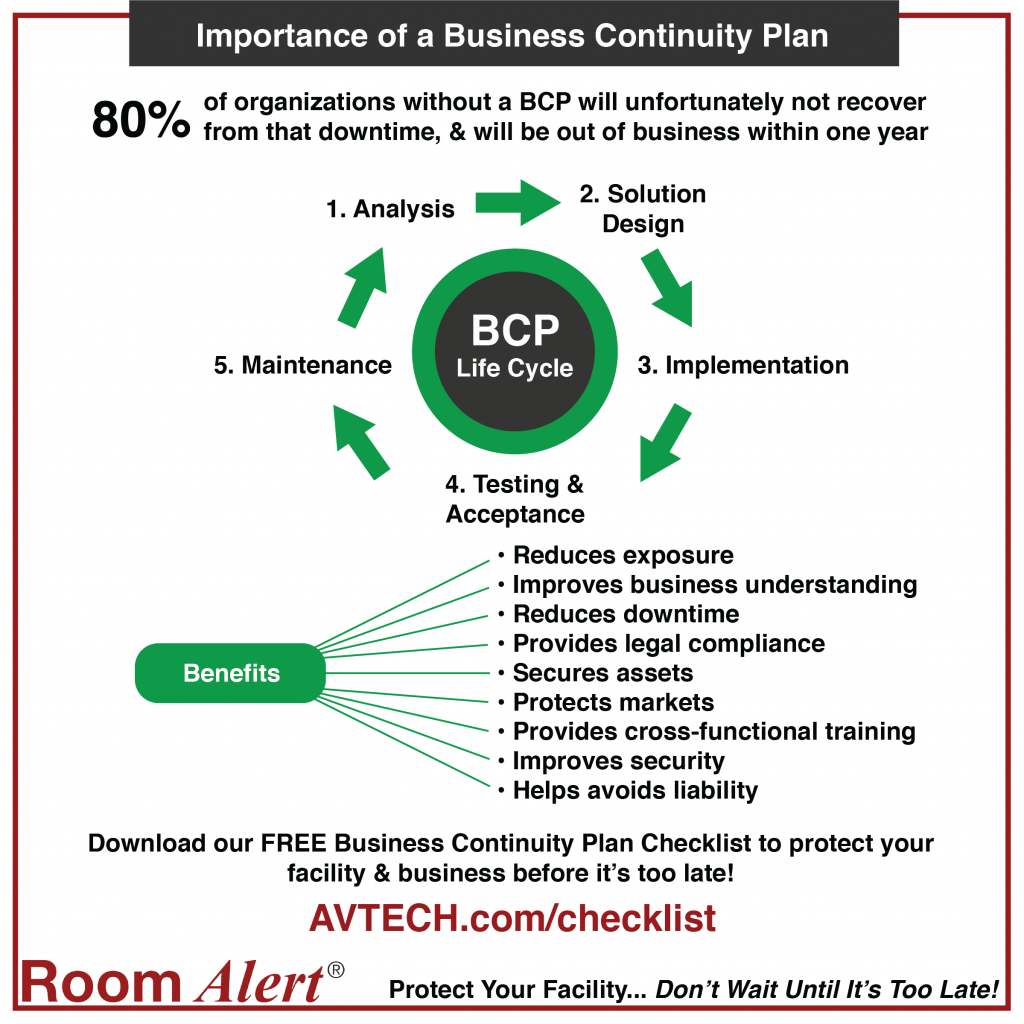 Let's start off the new year right by addressing any and all unforeseen circumstances that may threaten business operations in 2022. Businesses, facilities and organizations of all kinds and sizes should be proactively supporting their Business Continuity Plans with actionable steps. 51% of companies don't have Business Continuity Plans established, and 1 in 2 businesses have experienced an extended break in continuity. If your facilities value keeping people and assets safe, then it's critical that you perform a thorough Risk Management assessment that clearly outlines how to tackle small problems before they progress into devastation.
Here are 10 of the leading threats that could result in downtime, damage or even bankruptcy for your business.
Ongoing Pandemic

As we enter a new year, it is important to remember that the COVID-19 pandemic is still heavily impacting people and facilities worldwide. It's estimated that roughly 100,000 businesses in the U.S. have been forced to close permanently due to COVID-19. Although we've been dealing with COVID-19 for a couple years now, we cannot let our guard down. With new cases and variants popping up around the world, we must remain diligent. Any successful business should have procedures in place to handle negative effects from the pandemic.

Short Staffing

Anytime businesses or facilities are short staffed, you have fewer eyes on site to oversee the conditions of your environment and any changes that may occur. If a piece of equipment fails or a door is left ajar, it may take your team longer than usual to identify it. During that downtime, ongoing costs continue to accrue while customers, business and profits are lost. Whether you're anticipating

staffing shortages

or not, it is always a good idea to expect the unexpected, especially as it pertains to something as common as staffing concerns.

Unmanned Facilities

As if short staffing doesn't leave enough of a window of opportunity for disaster to strike, imagine if you have facilities that are entirely unmanned for any period of time. Vacant spaces are at the ultimate risk for downtime. If no one is on-site, how long would it take for you to be alerted to a possible complication? Security risks, environmental and IT downtime can rapidly lead to thousands of dollars in lost resources and productivity. Any facilities that will be short staffed or completely unmanned should take preventative measures.

Severe Weather & Natural Disasters

Regardless of the time of year or where you are in the world, severe weather should be on any business owner's radar. Tornadoes, hurricanes, blizzards, dust storms, floods, hail storms, ice storms and more can threaten your business and cause horrendous catastrophes. Although you have no control over the weather, you can take precautions to minimize the extent of severe weather damage. By educating yourself and preparing for the types of weather that are likely to happen in your area, you can ensure severe weather does not severely impact your business.

Human Error

Often overlooked,

human error

is responsible for anywhere between 70-100% of incidents. This alarming statistic demonstrates just how valuable it is to have a dependable and well-trained team. A lack of appropriately trained staff can manifest as staff getting physically injured on the job, employees being tricked by phishing emails or blatant violations of workplace conduct. According to one

study

, human error was involved in 82% of preventable accidents. For example, leaving open a freezer door could lead to thousands of dollars in ruined medical vaccines, spoiled food and beverages, or other cold storage materials. Addressing potential opportunities for human error is one of the most significant and effective ways to start off the new year.

Water Damage

Water damage can come out of nowhere and quickly destroy your facilities.

According to industry estimates

, 14,000 people in the US experience a water damage emergency at home or work each day, and 98% of basements in the US will suffer from some type of water damage during their lifetime. What if your pipes were to freeze due to cold weather? Once the heat is back on, your pipes will thaw and water can begin to leak. That ⅛ inch pipe crack can leak 250 gallons of liquid in just one day! Be sure you have the proper tools to prevent water damage.

Power Outages

The most common reasons for power outages are

natural causes, human error, and overload

. Power outages can last minutes, days or even weeks depending on the severity. For businesses, outages can impact

budget overruns, loss of revenue, damaged equipment and inventory and a loss of productivity

. It is crucial to be proactive when it comes to unexpected power outages. Have clear protocol and an informed team in place so you can get the power back on in your facilities with as little disruption as possible.

Extreme Heat

High temperatures and humidity are responsible for a whopping 50% of all environmental downtime. Extreme heat can be dangerous, even deadly, for your employees, customers, inventory and other assets. Summers all around the world are continuing to get

hotter and hotter

. Illnesses like heat exhaustion and heat stroke can pose serious mental and physical threats to the wellbeing of your employees and customers. High heat in

data centers, server rooms or near other IT equipment

can lead to data loss and equipment failure.

Cyber Threats

Cyber security is of the utmost priority for any business or facility that needs to keep data safe and secure. Successful cyber security efforts should protect sensitive information such as

personally identifiable information (PII)

from cybercriminals. Organizations that lack

cyber security awareness

and utilize poor practices are at an increased risk for theft and security breaches. There has been a

600% spike

in cybercrimes due to the pandemic, which means it's more important than ever for your business to have comprehensive cyber security awareness.

Supply Chain Disruption

There are currently massive supply-chain difficulties as a direct result of the pandemic. For consumers, these supply chain disruptions are

driving up prices and leading to a growing shortage of goods

. For businesses, this supply chain dilemma is creating

unprecedented lead times in manufacturing

. 75% of companies have suffered supply chain disruption. This problem will not be going away anytime soon, so in 2022 businesses should be investing time and resources in strengthening their

supply chain management

.
It doesn't make sense to wait until you inevitably experience costly downtime to start protecting your businesses, organizations and facilities. Be proactive now and have peace of mind later.
Room Alert is Made in the USA, ships worldwide from our locations in the US and EU, and has been protecting facilities since 1988.