Shields Up – Cybersecurity & Cyberattacks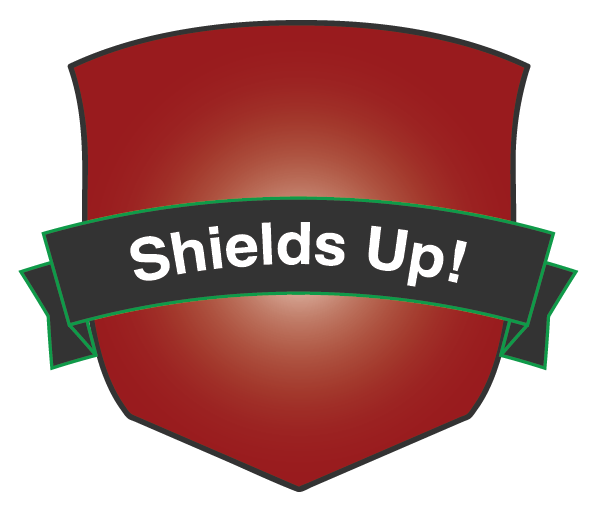 Taking a shields up approach to cybersecurity, as recommended by Cybersecurity & Infrastructure Security Agency, has never been more important than it is right now given current events. CISA suggests that "Every organization—large and small—must be prepared to respond to disruptive cyber activity." With the current state of the world in mind, they are highly encouraging all organizations to prepare for, respond to and mitigate the impact of cyber-attacks. This emphasis on cybersecurity should be taken as a reminder to businesses, organizations and facilities of all kinds and sizes to reflect on the security measures they have in place. Now is the time to review whether or not you and your team have the knowledge and tools in place to prevent cyberattacks and subsequent downtime. 
Effective Business Continuity planning should address any potential weaknesses in your business operations that could lead to security breaches, ransomware attacks, phishing, attempts to exploit, human error and so on. Be extra vigilant and make sure you're protecting your customers, employees, sensitive data and assets, as well as business reputation from these kinds of unexpected downtime. 
Here at AVTECH, we take CISA's recommendations very seriously. For years now, we have implemented a shields up posture both internally with our own team and externally in the design of our Room Alert products and management of our customers' information. We require every one of our employees to participate in frequent cybersecurity training. We invest a considerable amount of time and money into this training because we understand that human error is responsible for anywhere between 70-100% of cybersecurity incidents. Human error is preventable so our comprehensive training serves to educate our employees on how to make safe and responsible decisions. This directly benefits our customers because they are given the peace of mind of knowing that their information is safe with us.
How Does Room Alert Practice Shields Up?
We also take extensive security measures to protect our Room Alert users. Room Alert environment monitoring has been keeping customer data and information private and secure since 1988. Our Room Alert PRO Line offers advanced security, data encryption and secure connections for users who look to follow DFARS, NIST SP 800-171 and ISO/IEC 27000 best practices. With features like 2048-bit encryption and SNMP versions 1, 2c, and 3, the Room Alert PRO Line was designed for Banking/ Finance, Government/ Military, Telecom and all other high-security settings where protecting data is vital to routine operations. 
With our Room Alert Manager software, we are able to support the best environment monitoring hardware with the best platform for local or on-premises management of Room Alert monitors, sensors and accessories. Room Alert Manager demonstrates a shields up approach by offering options such as secure & two-factor authenticated firmware updates. For example, users will need to know their login credentials in order to perform firmware updates. In Room Alert Manager, there are multi-level account user options such as viewer, manager and administrator. This is so every organization can customize who has access to what information. 
Whether you are a small business or a large corporation, be proactive and take an educated shields up approach to advanced cybersecurity measures. Protect yourself from unexpected cyberattacks that could lead to costly and potentially irreversible disasters.
Contact Us
If you have any questions about cybersecurity measures with Room Alert, please contact us today through email at Sales@AVTECH.com, through our online Live Chat service, or via phone at 401.628.1600.