Room Alert PRO Is The 2021 TMC Product of the Year Award!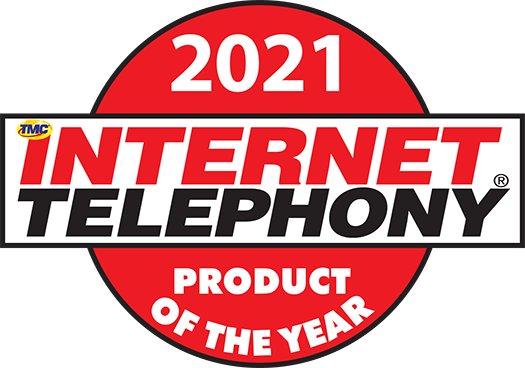 TMC recently announced that our Room Alert PRO Line is the 2021 INTERNET TELEPHONY Product of the Year! The title of "Product of the Year" is incredibly prestigious and we are so proud of our hardworking team for this achievement. We're honored to be listed in the same stratosphere as companies like Windstream, Avaya, VMWare, and Comcast Business. 2021 has undoubtedly been the year of Room Alert PRO so far and we anticipate a bright future.  
Once again, this most recent award reminds all kinds of businesses of the value in highly advanced and secure proactive environmental monitoring. Preventing the 30% of downtime caused by environment-related concerns is a crucial part of any successful Business Continuity Plan. Now in our 33rd year, AVTECH has developed and perfected the Room Alert 32S and Room Alert 12S in our Room Alert PRO Line. This line of monitors serves to provide users with the highest capacity and most secure products available in IT & Facilities Environment Monitoring.  
What makes our Room Alert PRO Line unique and completely unmatched is Price, Performance and Reliability.  
The price of our Room Alert PRO monitors is truly unbeatable for the level of high quality and detail you're experiencing. Room Alert is trusted by all branches of the U.S. Government and Military and over 80% of the Fortune 1000 so you know you're receiving the best of the best at an affordable price. Not only that, all of our Room Alert monitors, sensors, accessories and services are made in the USA, making them fully TAA compliant to any organization that falls under GSA schedule and SEWP contracts. This is especially important for businesses that utilize SBA & GSA resources. 
Achieving the high level of performance in our Room Alert PRO Line was a massive effort for our in-house engineering team. The Room Alert 32S has capacity for over 32 external sensors and 12 for the Room Alert 12S. The entire Room Alert PRO Line is perfect for 
Keeping customer and employee data secure  

Ensuring high performance  

Maintaining a large number of users

Managing busy networks

Following DFARS, NIST SP 800-171 and ISO/IEC 27000 best practices  
and more. The Room Alert PRO Line can accurately monitor your facility's temperature, humidity, heat index, dew point, power status, air flow, water leaks, smoke, motion and more. While our Room Alert PRO Line was made with Banking / Finance, Government / Military, Telecom and all other high-security facilities in mind, it is also an ideal environment monitoring solution for any organization that needs to protect sensitive data.  
Last but certainly not least is our reputation for extremely reliable products that we've produced since our start in 1988. There are many good reasons why Room Alert is trusted in data centers, warehouses, restaurants, medical labs and more across 187 of 196 countries & even in outer space! 
Environment monitoring is often overlooked with 75% of small to midsize business reporting they don't have any form of environment monitoring installed. It is vital to the success of any business, organization or facility to implement proactive environment monitoring to prevent costly downtime and increase uptime & productivity.
Contact Us
For any questions about environment monitoring with Room Alert, you can speak with a dedicated Product Specialist via email at Sales@AVTECH.com, by phone at 401.628.1600, or through our Live Chat feature right here on our website for a free consultation.        
For additional resources, please visit our YouTube Channel and be sure to read more of our articles to learn how Room Alert protects your assets and prevents costly damage. For all other information, please visit our Contact Page. Protect your facility…don't wait until it's too late.