Room Alert Meets Compliance and Security Requirements For Banks & Financial Institutions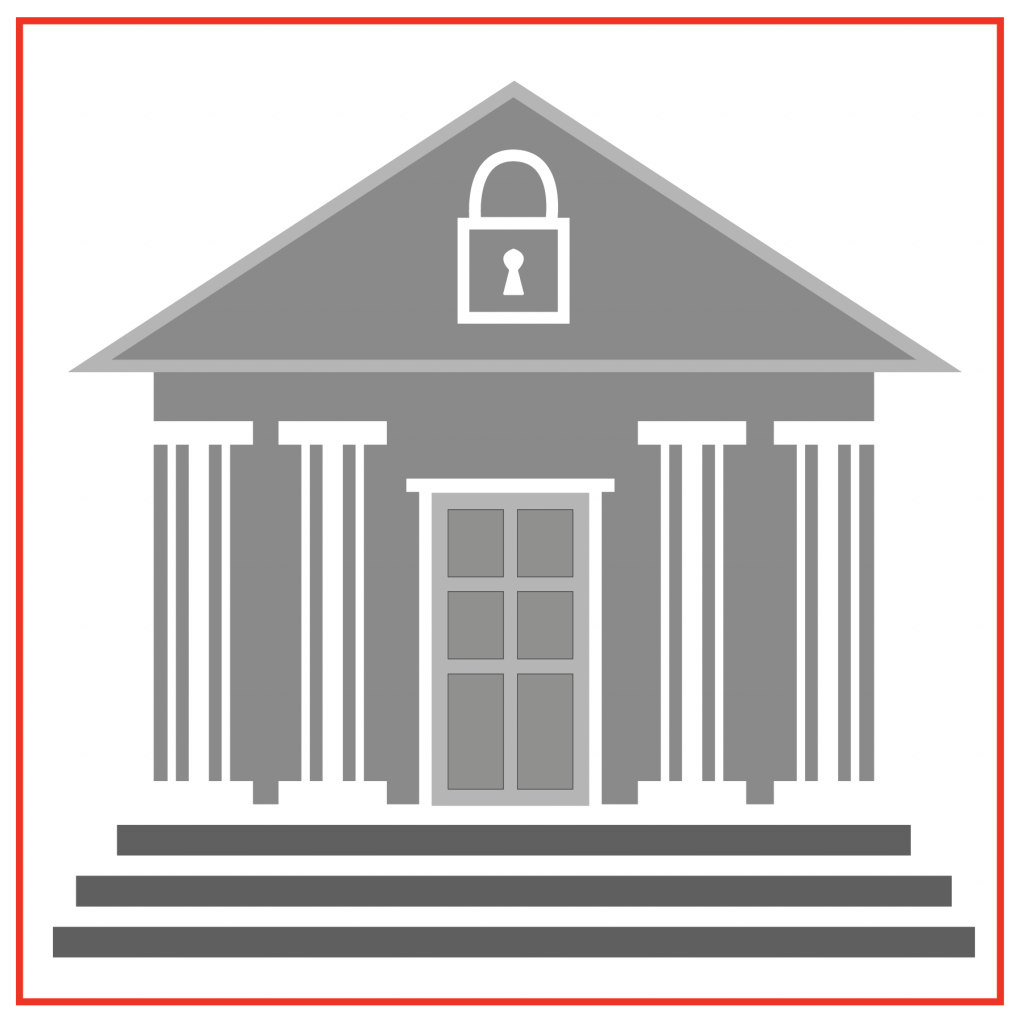 All banks and financial institutions are required to undergo audits. These audits are routine procedures that are designed to review the services of financial institutions to ensure they are in compliance with laws and industry standards. Recent audits have indicated that banking and finance facilities now need to have environmental monitoring devices that support SNMP v3 on their networks to satisfy security compliance. Room Alert is the best environment monitoring for any financial institution that needs to meet industry regulations, keep data private and secure, as well as prevent costly environmental downtime.
Room Alert helps you meet industry requirements for temperature, humidity, flood, smoke and power monitoring.
Room Alert offers a robust and integral Business Continuity solution that is trusted by thousands of users such as all branches of the U.S. Government and Military and over 80% of the Fortune 1000. The Room Alert platform consists of monitors, sensors, accessories and software that works together to proactively oversee all of the conditions within your environment. Banks and financial institutions are required to have temperature, humidity, flood, smoke and power monitoring in place. Room Alert can easily and accurately monitor all the environmental factors required by the banking and finance industry, with additional capabilities for air flow, heat index, room entry, dew point, motion and more.  
After an extremely simple installation, Room Alert immediately starts working. Room Alert acts as reliable eyes on-site 24/7. If Room Alert detects a change in your environment, you and your team will be promptly notified via text or email. With this information, Room Alert buys you time and peace of mind so you can address the situation and take corrective action before irreversible disaster strikes. Room Alert protects your facilities by ensuring you never fall victim to a failed bank audit due to unmonitored environment conditions, which can lead to a loss of trust by your customers, a soiled reputation and hefty fines. Room Alert oversees any environmental condition that threatens your compliance and productivity, at a high-value price that arrives at your door as a complete, ready-to-go package.
Room Alert also satisfies all of the high-level security measures required for banking and finance compliance.
We take a firm shields up approach to cybersecurity, as recommended by Cybersecurity & Infrastructure Security Agency. Our Room Alert PRO Line of monitors was designed for Banking/ Finance, Government/ Military, Telecom and all other high-security settings where protecting data is critical to routine operations. The Room Alert PRO Line consists of our Room Alert 32S, Room Alert 12S/SR and Room Alert 3S models. Room Alert PRO is ideal for any bank or financial application because it offers advanced security, data encryption and secure connections for users who look to follow DFARS, NIST SP 800-171 and ISO/IEC 27000 best practices. The high-level security and cybersecurity measures include 
2048-bit encryption 

SNMP versions 1, 2c, and 3 

HTTPS/SSL web interface 

SSL/TLS email notifications 

SSL push for data to reach the Room Alert Account online portal

Secure and advanced alerting via email, email-to-SMS, SNMP, JSON, HTTP Post, webpage update and more
Room Alert helps businesses, organizations and facilities of all types and sizes prevent the 30% of downtime that is caused by environmental factors.
Whether you are mandated to comply with industry regulations or if you want to protect your assets from costly data loss and downtime, you need Room Alert advanced and secure environment monitoring. Room Alert has banks and financial institutions covered!
Contact Us
If you have any questions, please contact us today through email at Sales@AVTECH.com, through our online Live Chat service, or via phone at 401.628.1600.         
You can also visit our YouTube Channel and read our articles here to learn many other reasons why you need Proactive Environment Monitoring with Room Alert.