Protect Your Business With Room Alert By Using SBA & GSA Resources
Are you a small business working hard to survive in today's fast-paced and competitive market? If so, you most likely could benefit greatly from applying for funds and resources that are available to you. Even with great products, great ideas and a great team, small businesses can still have a tough time succeeding for many reasons. Typically smaller organizations are working with less money and resources, so costs can become an issue. Not only that, but with fewer resources to spare, costly unexpected downtime is even more of a deadly threat than it already is to massive organizations that have more available to them.
Small Business Administration Funding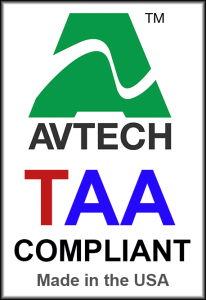 If you are a small business, chances are you are always keeping an eye out for programs, grants and other forms of financial assistance that can help your business thrive. Luckily, there are many resources out there that aim to provide financial support to small businesses. One major resource that can be extremely helpful for smaller businesses comes from the Small Business Administration (SBA). The SBA is a phenomenal government agency that supports small American businesses by offering loans, grants and other funding programs to help them grow and succeed. They do this by connecting entrepreneurs with lenders and funding to help them plan, start and grow their business. 
The Small Business Administration specifically provides low-interest loans within their Disaster Assistance Program. This program was designed out of a need to help businesses recover from uninsured or underinsured disasters. Essentially, the SBA offers funds to go towards tools and services that encourage Business Resilience, Business Continuity, Risk Management, Preparedness and overall success. Also within their Disaster Assistance Program, the SBA offers additional funding towards things like mitigation projects which serve to proactively prepare for and prevent future damage. Funding from the SBA that serves to help manage and support the basic functioning of federal agencies. The only catch is, utilizing funding from organizations such as these of course comes with some rules and regulations for what qualifying purchases these funds can be put towards. 
For example, in order to qualify for the assistance above, the funding must be put towards products and services that are TAA compliant. Being TAA compliant means meeting the requirements of the Trade Agreements Act of 1979. Finding tools and services that are TAA compliant can be surprisingly tricky criteria to meet because there are so many products and services out there, many of which are not made in the USA and therefore are not TAA compliant. Luckily, all of our Room Alert monitors, sensors, accessories and services are made in the USA and therefore fully TAA compliant and available for government contracts and GSA schedules.  
Another criteria for receiving the above funding is the products and services must qualify as disaster recovery and preparedness resources, which Room Alert does. Furthermore, Room Alert also qualifies as a mitigation project because it is a strategic risk response wherein a project team takes active steps to reduce the probability or impact of a negative risk to a project.
General Services Administration Resources
Government buyers can utilize purchasing resources provided by the General Services Administration (GSA). The GSA is another government agency intended to streamline the purchasing process for other government entities by providing a resource of approved products at approved prices for government use. Like the SBA funding options, products purchased through GSA must also be TAA compliant, so GSA customers can purchase Room Alert products with confidence. 
Proactive environmental monitoring with Room Alert is no doubt the best way to spend your SBA & GSA resources because it strengthens your Business Continuity Planning efforts as well as ensures overall success and productivity. Room Alert proactively monitors the conditions of your environment and alerts you to any changes that occur so you can minimize and prevent costly damages due to environment-related downtime.
Why Use Your SBA & GSA Resources For Environment Monitoring?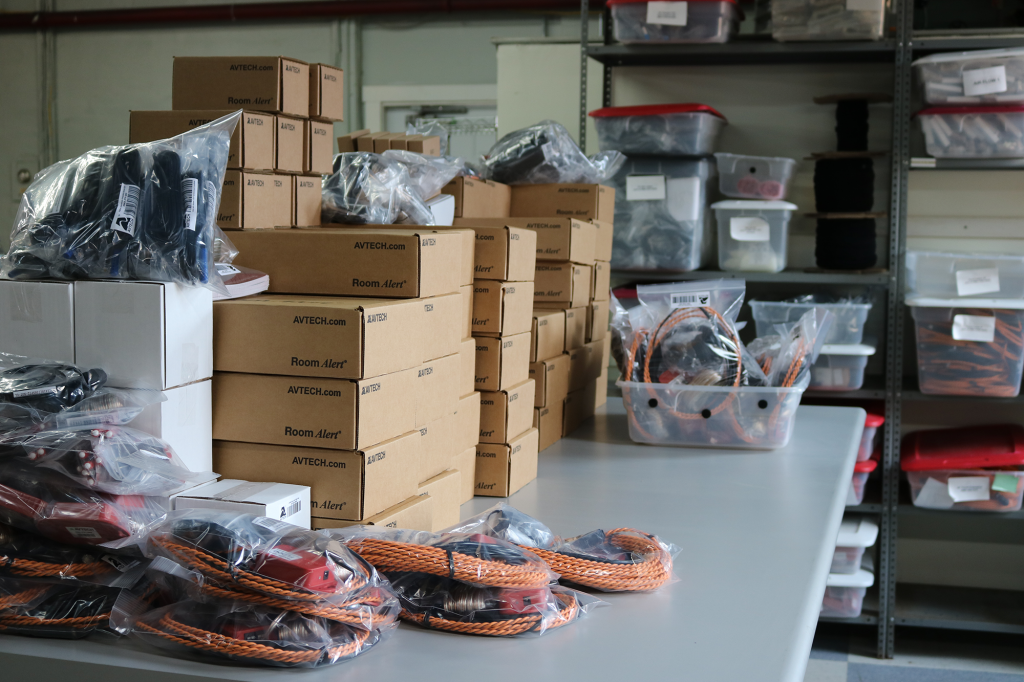 Outside of our over three decades of industry expertise and a worldwide presence in over 187 countries and in space, there are many reasons why your business needs Room Alert proactive environmental monitoring. Proactive environment monitoring is crucial to a business's success because by installing environment monitoring solutions, you're already actively protecting your assets against the 30% of the costly downtime that comes from environment-related issues. Of that 30%, half of all environment-related downtime is due to changes in temperature and humidity alone. That means by monitoring temperature and humidity, you're protecting your business from 50% of environment-related damages. 
Comprehensive environment monitoring doesn't stop there though. Power loss, smoke, airflow and room entry concerns are all potential threats of downtime which can be monitored with Room Alert. However, another huge cause of environment-related downtime is due to flooding and other forms of water damage. For the times when insurance doesn't cover flooding or other costs due to water and mold damage, Room Alert can help. Installing our Room Alert Flood Sensors and Flood & Protect Kit can help protect you from experiencing irreversible damage and disaster.  
For even more secure and additional environment monitoring capabilities, we have our Room Alert PRO line which features advanced security such as HTTPS/SSL web interface, SSL/TLS email notifications, Multiple versions of SNMP and 2048-bit encryption. Our Room Alert PRO Line delivers our highest capacity monitors that 
Keeps customer and employee data secure  

Ensures high performance

Maintains a large number of users

Manages busy networks

Follows DFARS, NIST SP 800-171 and ISO/IEC 27000 best practices 
All of our Room Alert monitors are supported by Room Alert Account. Here you can customize the thresholds for certain conditions in your environment. For example, maybe you want your IT Manager to receive a text message when temperatures in your data center reach 80 degrees Fahrenheit. Another example is maybe you want the Facilities Manager to be emailed anytime the Room Entry Sensor detects a door being open. Room Alert environment monitoring paired with online Room Alert Account services will ensure your Business Continuity efforts are all-encompassing and therefore doing everything possible to prevent and minimize environment-related downtime.
What Makes Room Alert The Best For Proactive Environment Monitoring?
Out of all the environment monitoring options available, Room Alert has demonstrated time and time again that we offer the most dependable and effective proactive environment monitoring for your business. Not only have we won countless awards which have reinforced us as leaders in Business Continuity and Environment Monitoring, but we offer a variety of monitors and sensors for perfect monitoring every time. With Room Alert, you are assigned a dedicated Product Specialist who will work with you to understand your needs and find you the absolute best solution. Our Room Alert products are affordable and dependable while making environment monitoring simple and easy to use. 
Downtime can cost some organizations as much as $5,600 per hour! It is important to account for all potential threats of downtime in a complete Business Continuity Plan, which includes damages due to changes in your environment. Room Alert is an incredibly beneficial tool for small businesses because it helps protect you from experiencing costly downtime from environment-related issues.
Contact Us
We're proud to say that because our Room Alert monitors, sensors and accessories are made in the USA, there are never any supply chain concerns. We have plenty of stock at our 3 distribution facilities in Rhode Island, Pennsylvania and Ireland, so we can provide fast shipping on the most popular IT & Facilities Environment Monitoring worldwide. Even through the challenges we've faced in 2020, we're still shipping every business day with no lead times. With U.S. based sales and technical support, we're prepared to continue to support our customers with Room Alert as a part of their Business Continuity Planning efforts.  
If you have any questions or want additional information on protecting your organization with Room Alert, please contact us today through email at Sales@AVTECH.com, through our online Live Chat service, or via phone 401.628.1600. You can also visit our YouTube Channel and read our articles here to learn many other reasons why you need Proactive Environment Monitoring with Room Alert. Protect Your Facilities Now…Don't Wait Until It's Too Late!