3 Reasons Why You Need To Know Room Alert PRO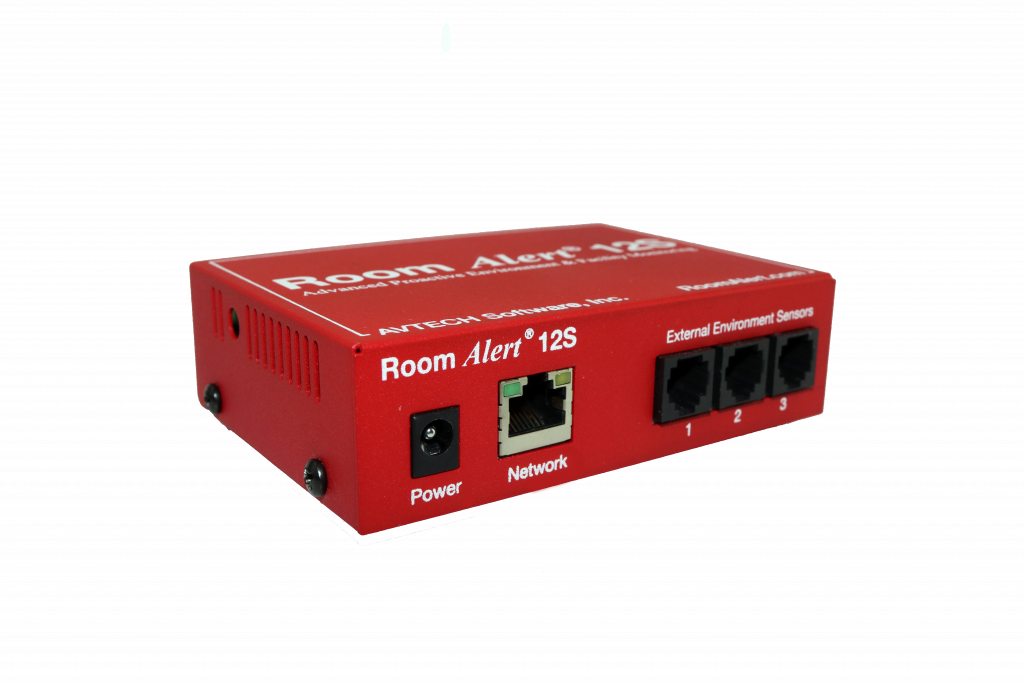 Our Room Alert PRO Line is an absolute necessity for any organization that wants to protect against the 30% of costly downtime caused by environment-related concerns, while also keeping data and information secure. The Room Alert PRO Line delivers the best proactive environment monitoring you've come to expect from Room Alert, while also offering HTTPS/SSL web interface, Multiple versions of SNMP, 2048-bit encryption, SSL/TLS email notifications and several other highly secure features. We engineered the Room Alert PRO Line with top security organizations in mind, such as Banking / Finance, Government / Military, Telecom and all other facilities and organizations that need to protect sensitive information. That is why all the models in our Room Alert PRO Line follow DFARS, NIST SP 800-171 and ISO/IEC 27000 best practices & data security guidelines.
Never has Business Continuity, Preparedness and Business Resilience been more important. Environment Monitoring with Room Alert monitors, sensors, accessories and services is crucial to improving productivity and increasing uptime.
Here are 3 main reasons why any and all facilities with sensitive data & information needs to be protected by Room Alert's most advanced & secure Room Alert PRO Line.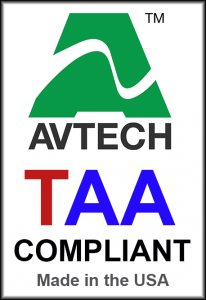 Price

The price of the monitors in our Room Alert PRO Line is truly unmatched, considering the extreme detail we took to ensure Room Alert is providing unbeatable environment monitoring capabilities that will keep your information safe and secure. Our Room Alert PRO Line brings top-level, highest security features at an affordable price, which is why

Room Alert is trusted

by all branches of the U.S. Government and Military and over 80% of the Fortune 1000. Our Room Alert products are all built and supported in the USA, as well as

TAA compliant for GSA purchasing

, making Room Alert the perfect solution for environment monitoring in any application.

Performance

The

Room Alert 32S

is our highest capacity PRO monitor because it has the capability to monitor over 32 external sensors and comes with

1 Digital Active Power Sensor w/ Temperature

. Our

Room Alert 12S

provides the same high security and high-level performance package, but in a more compact monitor for facilities that do not require as much sensor capacity. The Room Alert 12S has the capacity for over 12 sensors so it is ideal for smaller facilities. The Room Alert PRO Line can easily and accurately monitor temperature, humidity, heat index, dew point, power status, air flow, water leaks, smoke, motion and more, covering every environmental condition you may need. It is designed with performance in mind to communicate effectively on extremely busy networks and respond simultaneously to hundreds of network requests.

Reliability

As with everything our customers have come to know and expect from us, the Room Alert PRO Line offers the

Best in Environment Monitoring

for IT & Facility Management. Since 1988, we've been helping strengthen

Business Continuity Planning

by preventing and minimizing costly downtime in data centers, warehouses, restaurants, medical labs and more. We hear from customers on a regular basis that have had the same Room Alert monitors protecting their facilities for decades. Our Room Alert PRO Line is advanced & proactive environment monitoring you can count on!
Looking for more information? Download our Why Go PRO brochure!
Contact Us
For any questions about environment monitoring with Room Alert, you can speak with a dedicated Product Specialist via email at Sales@AVTECH.com, by phone at 401.628.1600, or through our Live Chat feature right here on our website for a free consultation.       
For additional resources, please visit our YouTube Channel and be sure to read more of our articles to learn how Room Alert protects your assets and prevents costly damage. For all other information, please visit our Contact Page. Protect your facility…don't wait until it's too late.