Room Alert – Inventory In Stock And Same Day Shipping!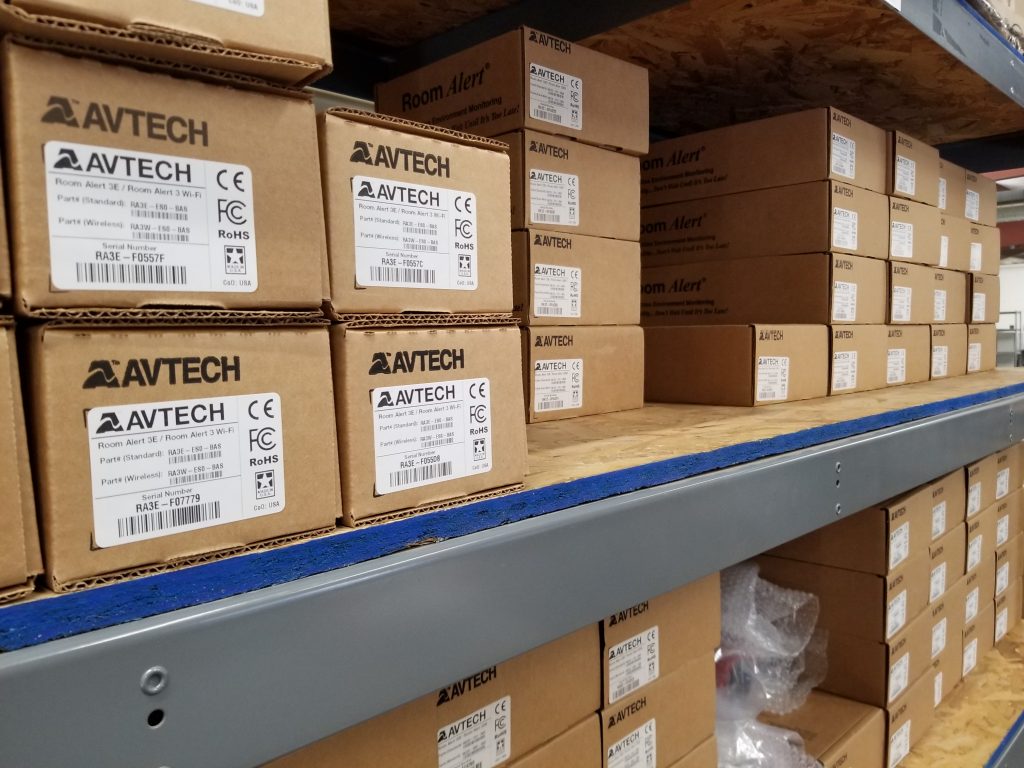 AVTECH has been the market leader in Business Continuity and IT & Facilities Environment Monitoring since 1988. Our unparalleled Room Alert environment monitoring product line is actively trusted by thousands of users in facilities across 187 of 196 countries and even in outer space. Room Alert gives customers peace of mind in knowing that their employees, customers, assets and business reputation is protected against the 30% of downtime that is caused by environmental issues, even when no one is onsite. If temperatures rise in your data center or the power unexpectedly goes out, it can quickly lead to damage that is costly and sometimes irreversible. With Room Alert, you can be notified of changes in your environment before disaster strikes. Room Alert is preventing downtime in over 86% of the Fortune 1000 as well as all branches of the U.S. Government and Military. Best of all, our Room Alert monitors are currently in stock and ready to ship to you today! Most sensors and accessories are also in stock and ready to ship the same day (some sensors are made to custom order but typically ship within a day or two).
Domestic Supply Chain, Made in USA, & TAA Compliant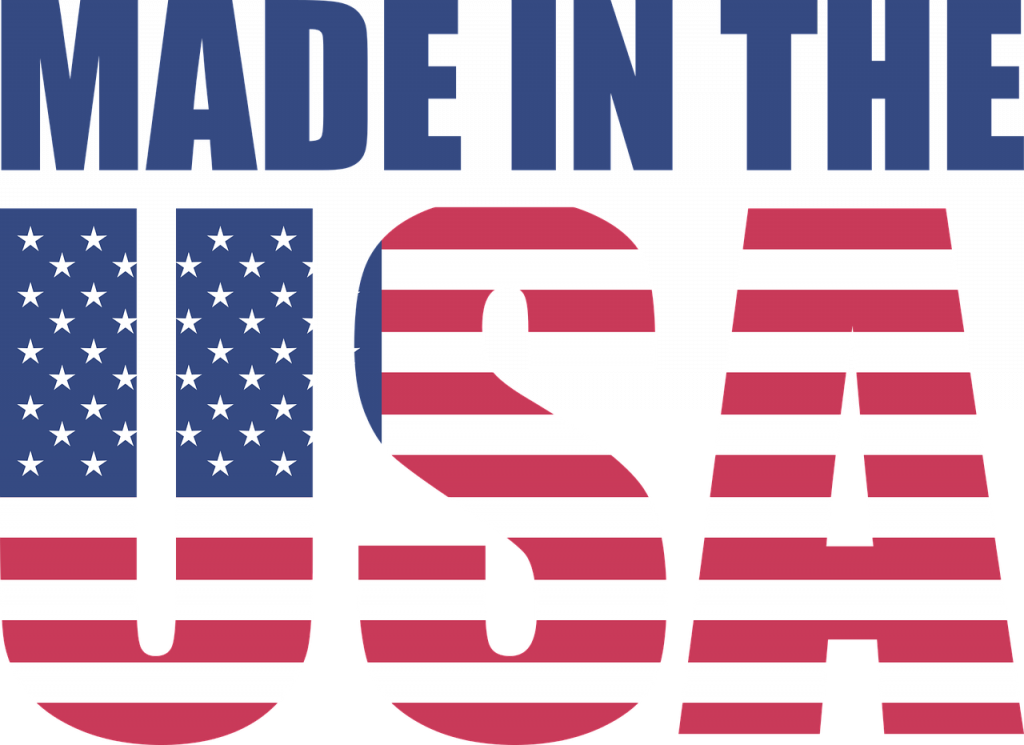 All of our Room Alert monitors, sensors, accessories and online account services are developed, built and supported in the USA. By keeping a domestic supply chain, we are able to offer a fully TAA compliant solution to any organization that falls under GSA schedule and SEWP contracts. We are extremely proud that despite recent market conditions, we have been able to provide our users with Room Alert products where & when they need it.
No Lead Times & Same-day Shipping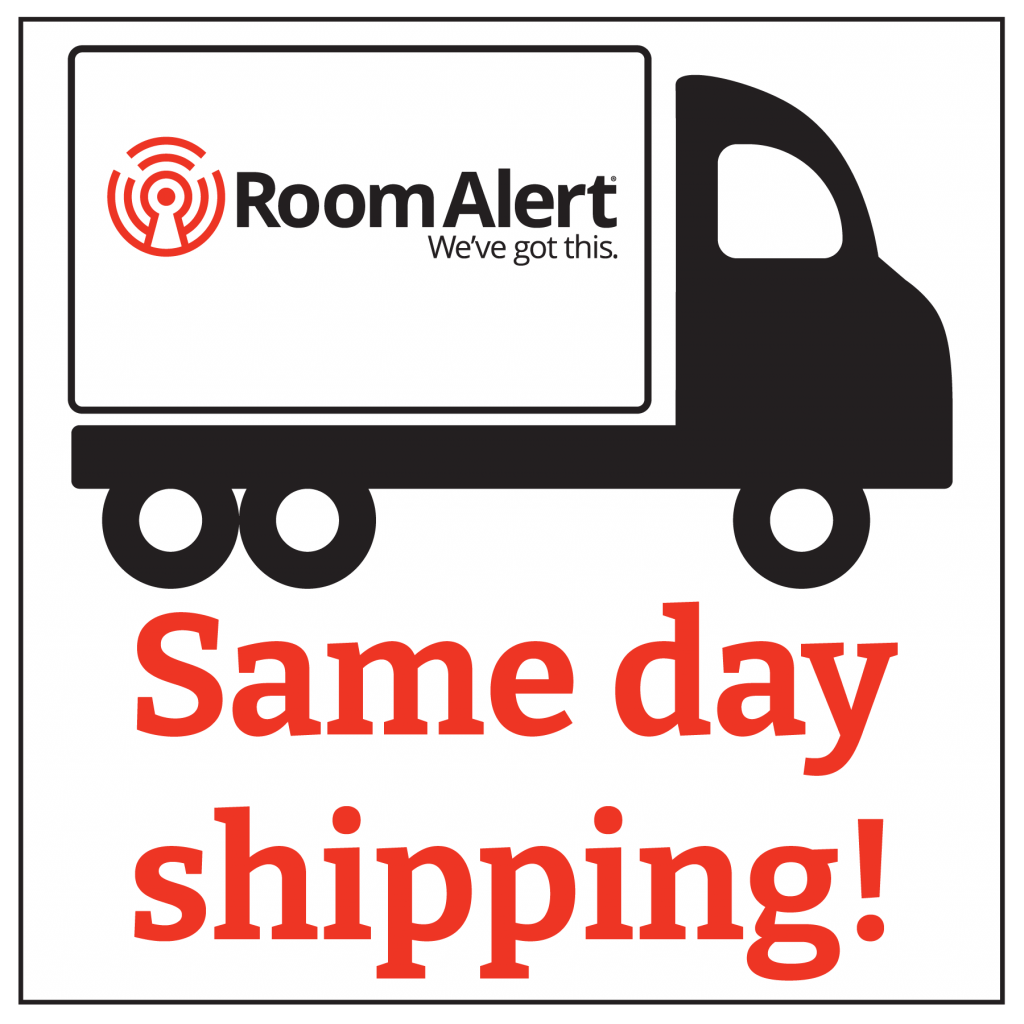 Due to our domestic supply chain, diligent supply chain management efforts, and millions of dollars worth of manufacturing and inventory investments made over the past two years, we are currently able to meet our customer's needs without any lead times. Right now, a majority of businesses are experiencing supply chain disruptions especially as it pertains to rubber producers, plastics products, electrical equipment, motor vehicles, wood, and computers and electronics. However, we have plenty of inventory at our Rhode Island headquarters as well as our Ireland distribution facility. Room Alert proactive environment monitoring is ready to ship the same day on orders placed before 3pm EST!
Record Sales & The Best Team
We have been seeing record sales and exponential growth over the past several years as proactive organizations have invested in Room Alert to protect their facilities and assets from environment-related damage and downtime. AVTECH has been able to invest millions of dollars into our domestic supply chain and prosper amidst the pandemic. We attribute our success to building an outstanding team of people and creating an environment where people enjoy coming to work. Due to our growth, we have been able to expand our company and hire new people across various departments, while continuing to invest heavily in expanded manufacturing capabilities and inventory. With the best team and the best products in stock, we're ready to help you protect your businesses, facilities and organizations from costly environmental downtime!
If your organization isn't currently monitoring environmental factors such as temperature, humidity, power, flood, and more then you're not looking out for 30% of data loss and downtime causes! Protect your facility…don't wait until it's too late.
Contact Us
For any questions about environment monitoring with Room Alert, you can speak with a dedicated Product Specialist via email at Sales@AVTECH.com, by phone at 401.628.1600, or through our Live Chat feature right here on our website for a free consultation.            
For additional resources, please visit our YouTube Channel and be sure to read more of our articles to learn how Room Alert protects your assets and prevents costly damage.