AVTECH is Prospering in the Pandemic: Our COVID Story

AVTECH Software was recently named one of "The 20 Prospering Companies in the Pandemic" by Mirror Review. We are extremely proud of the hard work of our incredible team that has led us to thrive during these challenging times. For the past year, the entire world has experienced massive uncertainty. AVTECH, like many other businesses, has had to learn to adapt in order to safely continue business operations. This pandemic has been a major example of why, for over 30 years, we've prioritized internally and preached outwardly the importance of Business Continuity Planning. The reason why we received this title of "prospering" in the pandemic is because we took an all-encompassing, multifaceted approach to Business Continuity. Our ultimate goal was to ensure our employees, business assets and customers were receiving the best in Environment Monitoring we could possibly offer. Here is a look at the steps we took that lead us to prosper in the pandemic.
Transitioning to Working Remotely
Our first concern was and continues to be our people and their families. Because we had effective continuity protocol in place prior to the pandemic, our IT Manager was able to seamlessly transition the majority of our team to working remotely. We found this to be extremely efficient and above all, safe for our team. Being able to work remotely has dramatically benefited our team by minimizing health & safety threats due to COVID-19. We continued to be incredibly productive and adapted quickly.
Securing Stock & Shipping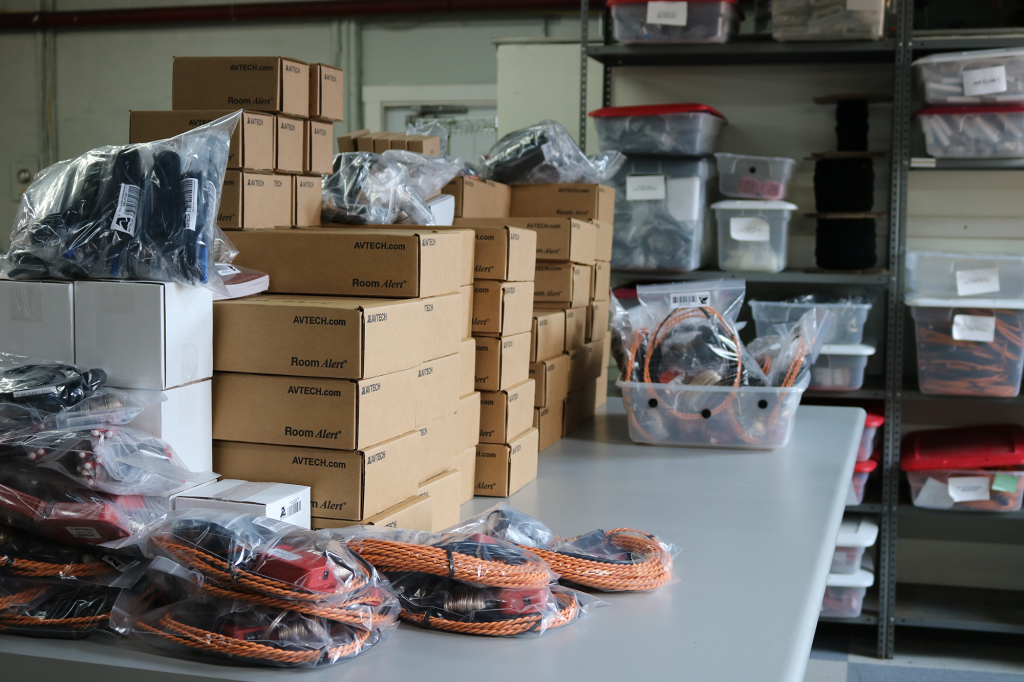 A huge concern for many businesses, especially at the start of the pandemic, was supply chain and shipping issues, lead times and inventory problems. We have always had a hands-on approach to this with our Room Alert monitors, sensors or accessories. Everything we offer is developed, built and supported in the USA so there are never any worries of overseas supply chain challenges or delivery. We always have plenty of stock and fast shipping at our headquarters in Rhode Island, USA as well as our other shipping facilities in Pennsylvania and Ireland. In response to COVID, while other organizations may have pulled back on their inventory, we actually invested in more inventory and increased the levels stocked at our secondary distribution facilities so we had redundancy in case any one location needed to close temporarily.
Free Upgrades for Room Alert Users
Our next step was making sure our customers were being supported by their Room Alert products as much as possible. In March, we decided to give all of our customers FREE Professional Tier Room Alert Account upgrades for 6 months. We did this to help all of our Room Alert users, especially those who were struggling with transitioning their facilities to be understaffed or completely unmanned due to COVID regulations. We received lots of positive feedback from customers saying this free upgrade allowed them to experience the value of Professional Room Alert Account capabilities, including advanced notification and team collaboration capabilities, to prevent and minimize costly environment-related downtime.
Promotions
Another way we wanted to support our Room Alert users is with running promotions to make it even more affordable to increase monitoring capabilies in their facilities. From April to June we held our spring promotion specifically targeted at preventing water damage. This included offering free Flood Sensor w/ 8' Cable (a $265 value), free Room Alert 3 Wi-Fi (a $165 value) and free 90 Day RoomAlert.com Account Upgrade.
In November & December we held our end of the year promotion which featured our new, most advanced & secure Room Alert PRO Line. This also included our Room Alert 3E monitor, Room Alert 3 Wi-Fi monitor and Room Alert iBoot IO.
Reinvesting & Launching New Products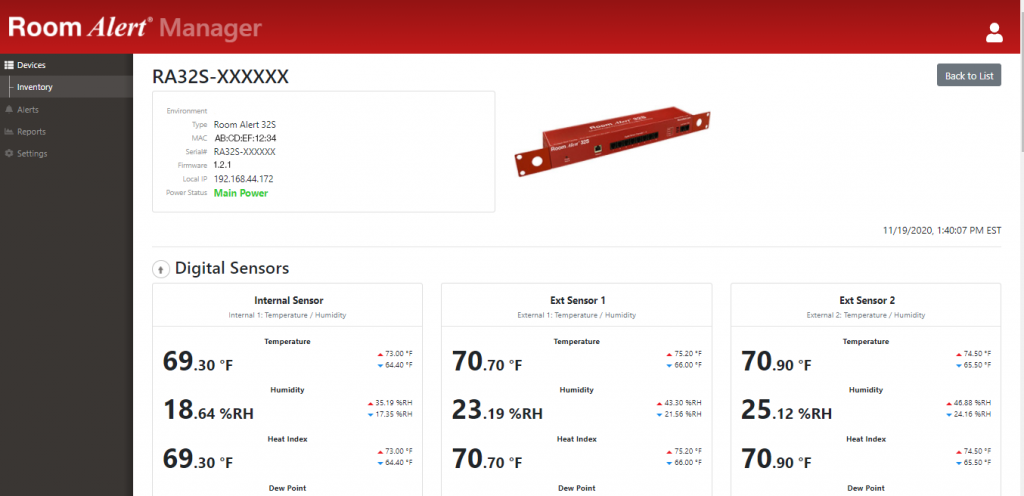 After making sure our employees and customers were well taken care of, we were able to direct our energy where it can make a major impact: developing new and improved Room Alert products and capabilities. As leaders in Business Continuity & Environment Monitoring, we're always striving to provide our customers with the most effective and secure tools for preventing costly environment-related damage. In 2020, some of our accomplishments were
This is our highest capacity and most secure PRO line of Room Alert monitors, designed with a targeted focus on meeting or exceeding the most stringent security requirements with HTTPS, TLS/SSL, SNMP v3, 2048-bit encryption and more.
Our Dubai location was launched in early 2020 as a way to provide additional support to our authorized AVTECH international resellers.
Our affordable, effective, mobile & compact UV System helps our customers safely disinfect and sanitize their facilities with the use of Germicidal UV (GUV) lamps.
This is our next-gen local monitoring software platform which replaces and improves upon our previous Device ManageR software.
We're proud to have not only survived an unprecedented event, but in the face of adversity also came out on the other side stronger than ever. We readjusted to life in a pandemic, while also achieving growth and success. We're proud to say that our in-depth understanding of Business Continuity & Business Resilience lead us to being deemed one of "The 20 Prospering Companies in the Pandemic."
AVTECH's COVID story is one that demonstrates the immense value in taking a proactive approach to Business Preparedness. All of this makes us look forward to an incredible 2021! We look forward to continuing to work with our customers to help them prosper in 2021 and beyond.
Contact Us
For any questions about environment monitoring with Room Alert, you can speak with a dedicated Product Specialist via email at Sales@AVTECH.com, by phone at 401.628.1600, or through our Live Chat feature right here on our website for a free consultation.
For additional resources, please visit our YouTube Channel and be sure to read more of our articles to learn how Room Alert protects your assets and prevents costly damage. For all other information, please visit our Contact Page. Protect your facility…don't wait until it's too late.