Start The New Year Off Right With Room Alert Bundles During Our Limited-Time Promo
We are excited to announce the launch of our new Room Alert bundles with a limited-time promo! From now until February 28th, 2023, we are offering significant savings on our 4 tiers (Foundation, Essentials, Guardian and Responder) of bundle options on our Room Alert 32S and Room Alert 12SR PRO Line monitors. The discounted price will reflect when you add to cart.
Room Alert bundles were designed to help our users get the most out of their Room Alert investment, straight out of the box. We've noticed that many customers will buy a Room Alert monitor, or several, and follow up with a separate order to populate their sensor capacity. However, environment monitoring is most effective when you are immediately utilizing your Room Alert hardware to the fullest extent. Room Alert bundles take the guesswork out of proactive environment monitoring! Room Alert bundles are preassembled packages that save you time and money while providing everything you need for instant and comprehensive monitoring.
Room Alert bundles offer incredible savings on our most popular monitors, sensors and accessories.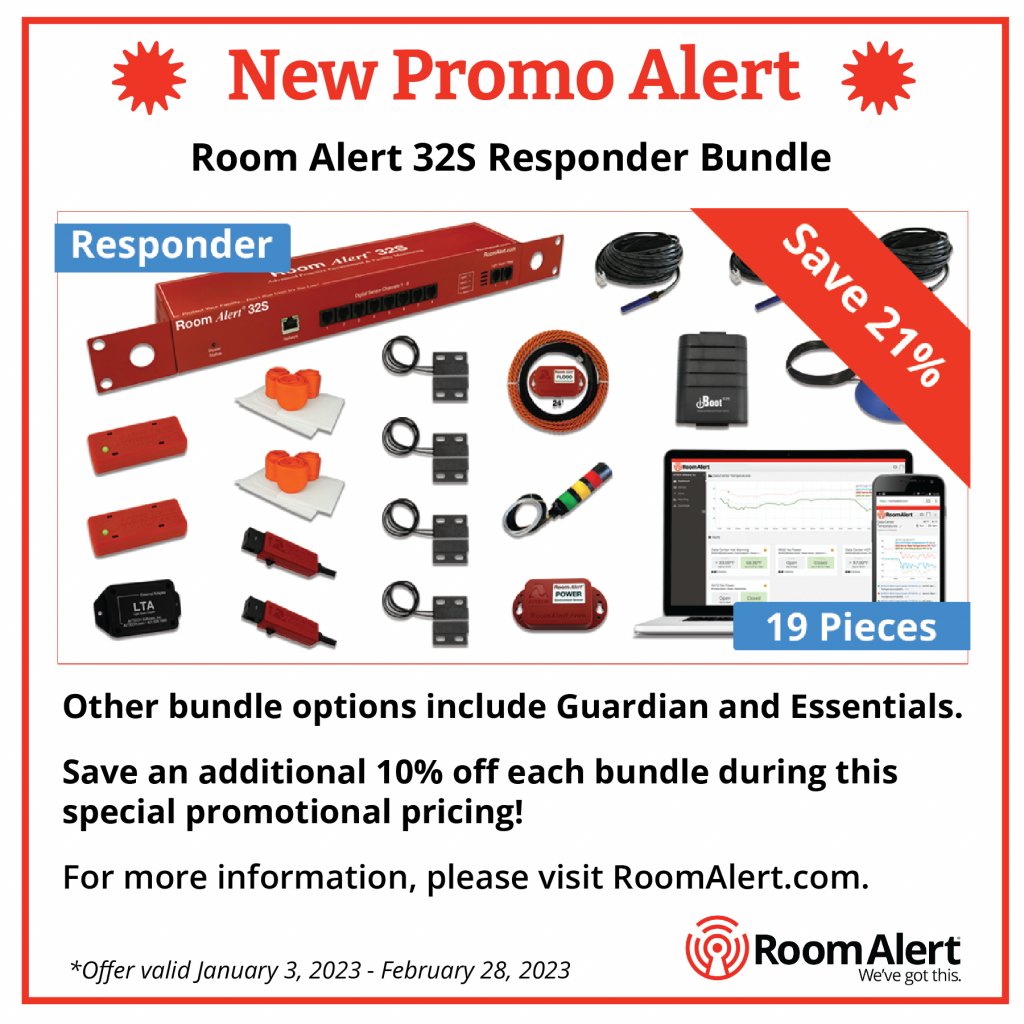 Room Alert 32S Responder bundle ($645 savings)
Room Alert 32S Guardian bundle ($570 savings)
Room Alert 32S Essentials bundle ($420 savings)
Room Alert 32S Foundation bundle ($155 savings)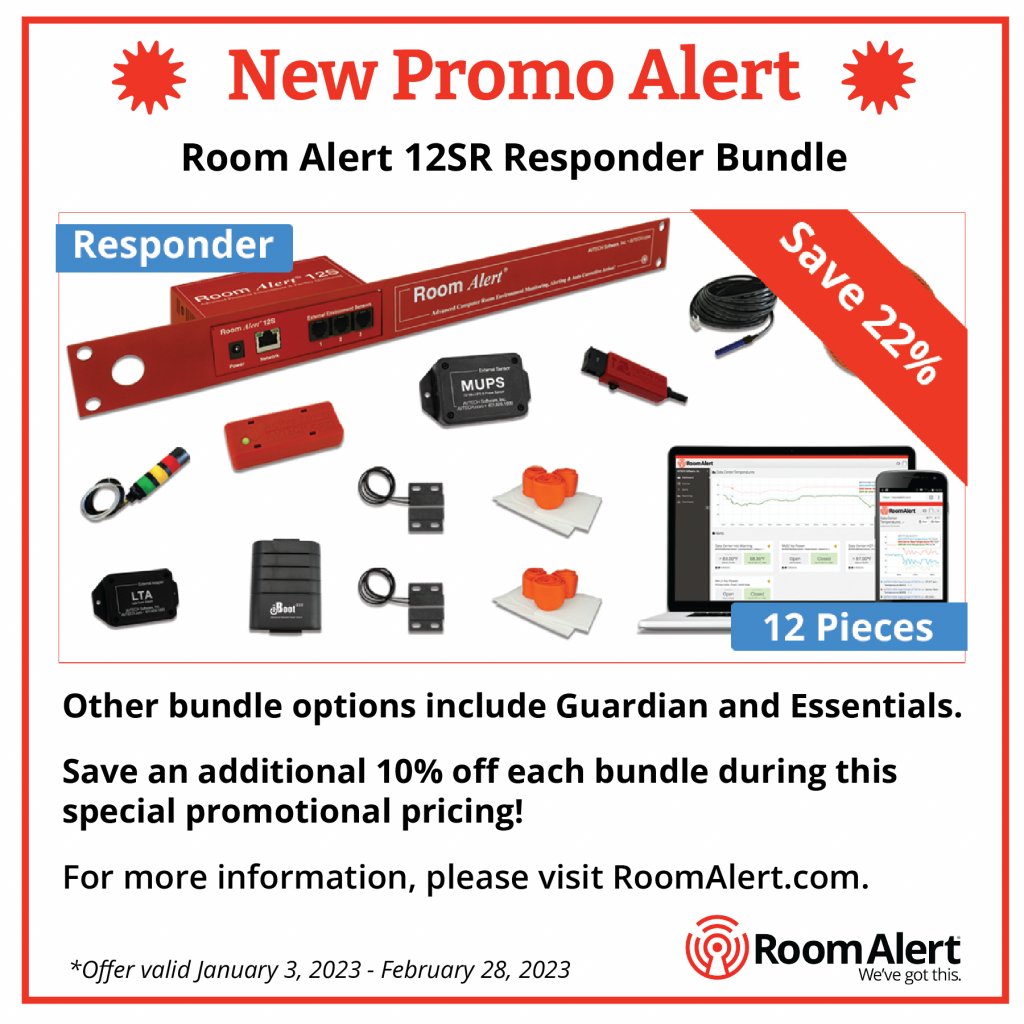 Room Alert 12SR Responder bundle ($375 savings)
Room Alert 12SR Guardian bundle ($485 savings)
Room Alert 12SR Essentials bundle ($255 savings)
Room Alert 12SR Foundation bundle ($95 savings)
The more you bundle, the more you save!
Perhaps the best part about Room Alert bundles is the massive savings you'll receive by purchasing right now during our awesome promo. Get the best price on Room Alert advanced & secure environment monitoring bundles. This promo ends promptly on February 28th, 2023 and will not be extended. Order now to take advantage of big savings!
Contact Us
If you have any questions about our Room Alert bundles, please contact us today through email at Sales@AVTECH.com, through our online Live Chat service, or via phone at 401.628.1600. 
You can also visit our YouTube Channel and read our articles here to learn many other reasons why you need Proactive Environment Monitoring with Room Alert.