Room Alert Environment Monitoring – Inventory & Stock Updates
As of September 27th, 2023, All Room Alert Monitors are In Stock & Ready To Ship.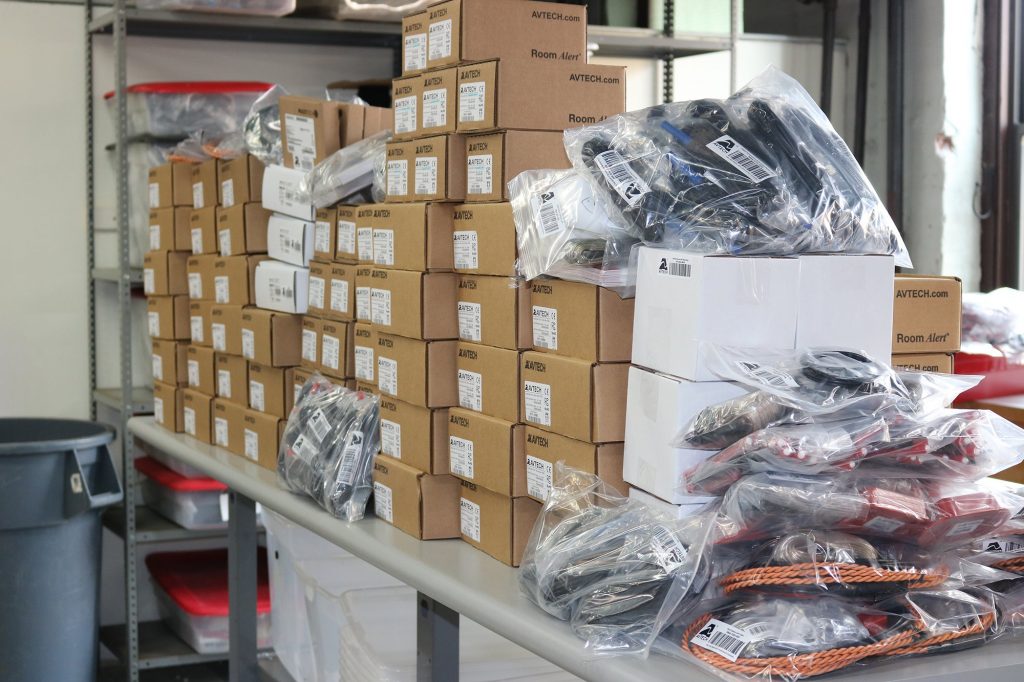 Here at AVTECH, we pride ourselves on always being able to support our Room Alert users in their Business Continuity and Environment Monitoring efforts. Over the years, we have proactively invested millions of dollars worth of manufacturing and inventory in our domestic supply chain. Our top priority is to ensure we constantly have Room Alert monitors, sensors and accessories in stock and ready to ship, to help customers prevent costly environmental downtime. We frequently release "Stock Update" articles to keep Room Alert users informed regarding the Room Alert inventory at our Rhode Island headquarters and Ireland distribution center.
Below you will find links to our most up-to-date Room Alert stock articles about our inventory, supply chain, shipping times and much more.
Contact Us
For any questions about environment monitoring with Room Alert, you can speak with a dedicated Product Specialist via email at Sales@AVTECH.com, by phone at 401.628.1600, or through our Live Chat feature right here on our website for a free consultation.              
For additional resources, please visit our YouTube Channel and be sure to read more of our articles to learn how Room Alert protects your assets and prevents costly damage.