Don't Be Careless During October's Cybersecurity Awareness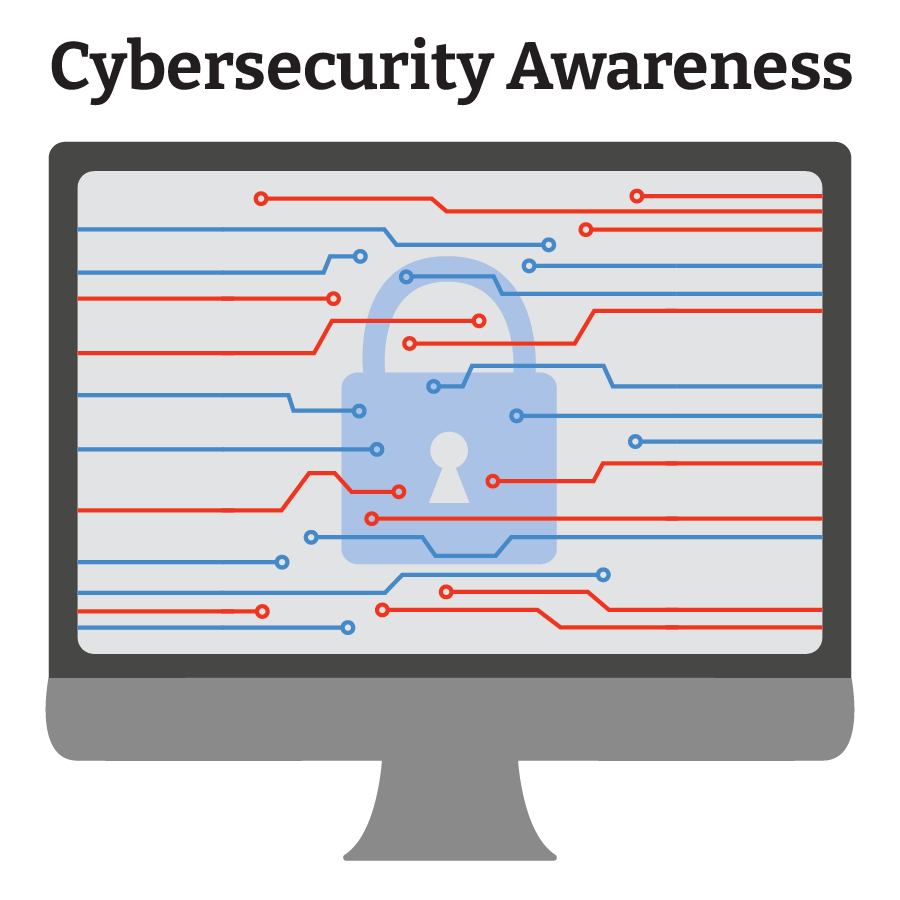 For the third time, AVTECH is celebrating October as National Cybersecurity Awareness Month! The Cybersecurity and Infrastructure Security Agency (CISA) emphasizes the importance of Cybersecurity Awareness Month as an opportunity to help people protect themselves online, as threats to technology and confidential data become more commonplace. Our goal in participating in Cybersecurity Awareness Month is to raise awareness about digital security and empower everyone to protect their personal data from digital forms of crime. 
It is estimated that cybercrime will cost companies worldwide $10.5 trillion annually by 2025, up from $3 trillion in 2015. The best methods for practicing better cybersecurity and making sure your business does not fall victim to cybercriminals include  
Educating your employees with cybersecurity training and awareness

Enabling Multi-Factor Authentication everywhere possible

Keeping your devices up to date

Following compliance laws and safety guidelines
Room Alert Prevents The 30% Of Costly Downtime Caused By Environmental Factors While Taking A Shields Up Approach To Cybersecurity
Since 1988, Room Alert environment monitoring has been keeping customer data and information private and secure. We take a strong shields up approach to cybersecurity, both internally with our own team and externally in the design of our Room Alert products and management of our customers' information. Internally, all of our team members are required to complete frequent cybersecurity training sessions. By ensuring our employees are making safe and responsible decisions online, our customers are given peace of mind of knowing that their information is safe with us. 
Of course, all of our Room Alert monitors, sensors, accessories and software are deeply rooted in this proactive shields-up posture. Our Room Alert PRO Line of monitors offers advanced security, data encryption and secure connections for users who look to follow DFARS, NIST SP 800-171 and ISO/IEC 27000 best practices. Room Alert helps customers comply with these safety laws that require companies to have a strong set of cybersecurity controls in place that range from administrative processes to protective technologies. All of the models in our Room Alert PRO Line feature high performance, 2048-bit encryption, secure & authenticated firmware updates, and SNMP versions 1, 2c, and 3 all at an affordable price. The Room Alert PRO Line was designed with Banking/ Finance, Government/ Military and Telecom applications in mind but it is suitable for any setting where protecting data is vital to routine operations.
Room Alert Account & Room Alert Manager Provide Multi-Factor Authentication, Secure Firmware Updates And Follow Industry Best Practices
To round out Room Alert as the most secure business continuity solution for preventing environmental downtime, our team has developed superior Room Alert Account and Room Alert Manager software to support Room Alert hardware. Room Alert Account is an online dashboard where users can easily manage all of their Room Alert monitors by configuring custom alerts, utilizing our patented Monitor360 technology, tracking sensor data & reports and much more. Room Alert Manager is our best, most user-friendly and highly secure platform for local or on-premises management of Room Alert monitors, sensors and accessories. Both Room Alert Account and Room Alert Manager take our dedication to strong cybersecurity to the next level. 
Room Alert Account and Room Alert Manager feature Security Assertion Markup Language (SAML) & Single-Sign-On (SSO). SAML Single Sign-On adds convenience for users, is highly secure and helps users maintain industry compliance for security and cybersecurity. With SAML enabled, your employees won't need to memorize a long list of passwords for their different accounts and therefore are more likely to create complex and hard-to-guess passphrases. Employees are less likely to reuse passwords or write them down, which reduces the risk of theft. SAML & SSO dramatically decreases the potential risk of your employees exposing their personally identifiable information (PII) such as passwords to various web apps. For administrators, SAML allows centralized user management for everything from password complexity to quickly relinquishing login privileges when an employee joins or leaves an organization. SAML & SSO is critical in helping to increase productivity, decrease costly downtime and follow industry best practices. 
Room Alert Account and Room Alert Manager also feature Multi-factor Authentication (MFA). MFA is a form of authentication that requires users to supply two or more verification factors to gain access to their account. Without MFA enabled, you are only protecting your account with a username and password, which can be stolen by third parties. MFA requires additional information to make sure you're you. This dramatically reduces the likelihood of successful cyberattacks and hacking. For example, in Room Alert Manager, users will need to know their login credentials in order to perform secure & two-factor authenticated firmware updates. MFA increases cybersecurity because even if one credential becomes compromised, unauthorized users will be unable to meet the second authentication requirement and will not be able to access your Room Alert Account or Room Alert Manager.
Take Action And Protect Your Personal Data
We encourage everyone – whether you have an individual cyber presence or are online due to your business, facility or organization – to reflect on the cybersecurity measures you are currently implementing to prevent malicious cyberattacks. Be proactive, take a shields up approach and protect yourself from irreversible disaster.
Contact Us
If you have any questions, please contact us today through email at Sales@AVTECH.com, through our online Live Chat service, or via phone at 401.628.1600.         
You can also visit our YouTube Channel and read our articles here to learn many other reasons why you need Proactive Environment Monitoring with Room Alert.