Celebrate the 2nd International Data Center Day with Room Alert

Just last October, AVTECH celebrated the first International Data Center Day with Room Alert. International Data Center Day was created out of a need to bring informed awareness of what data centers are, why they are so important in today's technological world, the careers surrounding the industry and how it impacts future generations.
We are excited to join the conversation surrounding International Data Center Day by showing how proactive environment monitoring with Room Alert is designed to help businesses, facilities and organizations of all kinds, but specifically for data centers and other IT settings. Our Room Alert monitors, sensors and accessories are the best solution for preventing costly downtime in data centers. Here at AVTECH, we understand that 30% of costly downtime is caused by environment factors such as high temperatures and humidity, power loss, water damage and flooding and so much more.
So we want to educate everyone, specifically data center professionals, on how Room Alert monitors and sensors protect data centers, server rooms and other IT spaces from costly downtime that can lead to lost revenue, unhappy data center professionals and customers and in the worst scenarios, going out of business. In today's online world, downtime for even a few minutes can mean life or death to your entire business. It is imperative to include proactive environment monitoring in your business continuity plan and Room Alert is here to ensure the success and longevity of your data center.
Why Trust Room Alert In Your Data Centers?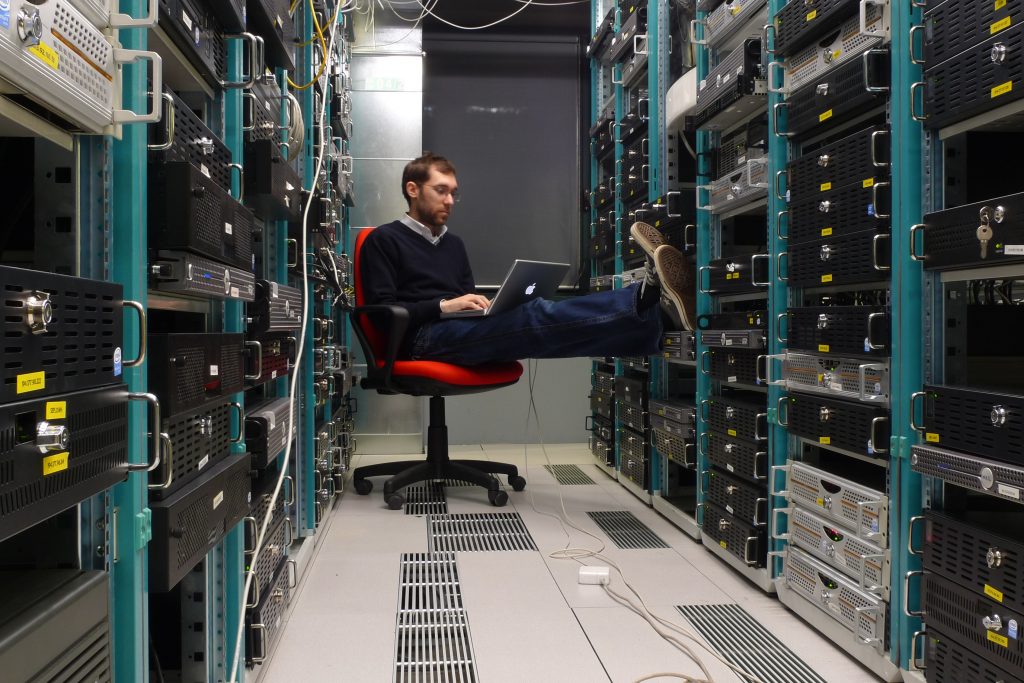 We have over 32 years of industry expertise, and our products have been installed and trusted in over 185 countries, on Antarctica and even space! There are many reasons why Room Alert is the most popular product for IT & Facilities monitoring for companies such as:
ESPN
Gartner
Microsoft
UPS
Verizon
Walt Disney
to name a few. Proactive environment monitoring with Room Alert provides the most advanced and secure environment monitoring available. Since we celebrated the first International Data Center Day in October 2019, Room Alert has received the infoTECH 2019 Data Center Excellence Award where AVTECH was recognized as one of the most "innovative and forward-looking companies that consistently demonstrates the advancement of technologies" for data centers and tech spaces.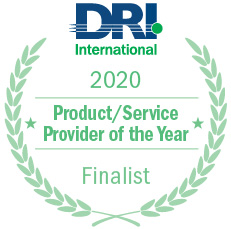 Additionally, Room Alert was named a 2020 Product/Service of the Year Finalist by Disaster Recovery Institute International, and also recognized as one of the 10 Innovative Companies Disrupting Sensor Technology by Insights Success Magazine because our Room Alert products help prevent data centers from falling into the statistic of 59% of data centers that experience downtime lasting a ½ day or more.
60% of data center downtime is caused by human error, and Room Alert can help you prevent those situations as well. For example, if your IT staff member leaves a server room door open, air cooled by your HVAC can escape and cause potentially damaging high temperatures and security can be potentially breached. With any Room Alert monitor combined with a Room Entry Sensor, you can customize your RoomAlert.com Account to notify you via text if a door, cabinet or window is left open. Now, you are informed and can take immediate corrective action.
Room Alert backed by RoomAlert.com provides your IT facilities the necessary business continuity, disaster recovery and risk management tools to be informed on the conditions in your environment. Our RoomAlert.com Account services are available from any internet-accessible device at any time, so you can receive notifications or simply check on the status of your data center any time you'd like. Your RoomAlert.com Account will show you and your employees real-time and up-to-date sensor data which then allows you to address potential threats before they unfold to costly and irreversible downtime.
Buy Now!
By installing our new Room Alert 32S supported by RoomAlert.com Account services, data centers can receive the best all-encompassing proactive environment monitoring to protect their assets and prevent costly downtime even when you are short-staffed or managing remotely. The Room Alert 32S offers
HTTPS / SSL Web Interface Option
SSL / TLS Email to allow Gmail and other secure email services
Multiple Versions of SNMP
2048-bit encryption
SSL Push for data to reach users' Room Alert Accounts
Contact Us
If you have any questions or want additional information on how Room Alert is a critical part of any business continuity and disaster recovery plans to protect against costly downtime, please visit our YouTube Channel and be sure to read more of our articles here to learn many other reasons why you need Room Alert to prevent unnecessary and costly downtime. You can also speak with a dedicated Sr Product specialist via email at Sales@AVTECH.com, by phone at 401.628.1600, or through our Live Chat feature right here on our website. Visit our Contact Page for more information. Protect Your Facility… Don't Wait Until It's Too Late!